Home
/
Total War: Rome II
/
Mercenaries
/ Mercenary Veneti Horsemen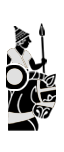 Mercenaries Melee Cavalry
Mercenary Veneti Horsemen
The stronger the horse, the bigger the advantage its rider enjoys.
The Veneti were considered to be excellent horse-breeders widely known for producing the strongest and fasters mares in ancient Italy. Venetic horses were greatly sought-after by the Greeks; they famously won the Olympic Games for Leon of Sparta in 440BC. Dionysius of Syracuse wanted to repeat this success himself, buying Venetian horses for a four-horse chariot race during the Olympic Games in 388BC. Diodorus of Sicily reported that several four-horse teams raced for Syracuse, and were far superior to the other contenders due to their swiftness. In Veneti society, Horses played an important role, as attested to by the horse cemeteries found around the ancient cities of Patavium, Altinum and Atria. Wild horses living on the slopes of the Alps were incorporated into domestic herds by the able Veneti horse-breeders, which enabled them to cultivate their stables and in turn, their reputation and social status. Several Venetic inscriptions mention the word 'ekuperatis', which means 'master of the horse' and perhaps refers to commerce, warfare, nobility, or all of the above.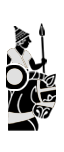 Unit Name

Mercenary Veneti Horsemen
Main Unit Key

inv_mercenary_veneti_horsemen
Land Unit Key

inv_mercenary_veneti_horsemen
Naval Unit Key

pel_transport
Soldiers

80
Category

Cavalry
Class

Melee Cavalry
Custom Battle Cost

320
Recruitment Cost

320
Upkeep Cost

240
Melee Attack

30
27
├ Melee Weapon

rome_celtic_spear_cav
├ Melee Damage Base

20
├ Melee Damage Ap

7
├ Armour Piercing

No
├ Bonus vs. Large

10
├ Bonus vs Elephants

10
└ Bonus vs Infantry

0
Charge Bonus

40
10
├ Base Defence

10
├ Shield

none
└ Shield Defence

0
10
├ Armour

cloth
├ Armour Defence

10
└ Shield Armour

0
90
├ Man Entity

rome_infantry_light_fast_barb
├ Man Health

45
├ Bonus Hit Points

5
├ Mount

inv_ven_horse_light_lance
├ Mount Entity

rome_horse_venetian_light
└ Mount Health

40
Base Morale

30
Abilities
No Ability
Attributes
Hide (forest)
This unit can hide in forests until enemy units get too close.
Strengths & Weaknesses
Transport
Very poor hull strength
Very slow speed
Weak ramming
Mercenary Veneti Horsemen
Good attack
Average defence
Low damage but average armour penetration
Average morale
Rise of the Republic Mercenaries Pool
Barion
Herdonia
Sipious
Sylbion
Algarium
Nùgoro
Terranòa
Thathari
Consentia
Croton
Terina
Thurii
Brentesion
Hydros
Manduria
Taras
Capua
Neapolis
Pithekousai
Poseidonia
Carthago
Kerkouane
Utica
Aethalia
Aleria
Mantinon
Pallas
Akragas
Entella
Motya
Panormos
Luna
Pisa
Sarsina
Viesul
Aesernia
Histonium
Teate
Felsina
Parmni
Placentia
Ravenna
Brixia
Eporedia
Mediolanon
Vercelum
Cornus
Karalis
Nuraxi
Sulci
Hipponion
Locri
Rhegion
Skyllition
Anagni
Antium
Casinum
Fregellae
Clavenna
Comum
Oscela
Albingaunum
Asta
Retovium
Stalia
Aceruntia
Elea
Herakleia
Potentia
Ausculum
Firmum
Hadria
Bergamum
Feltria
Sebatum
Tridentum
Ostia
Roma
Alba Fucens
Cures
Nursia
Reate
Bovianum
Compsa
Corfinium
Terventum
Ariminum
Caesena
Sena
Agyrion
Katane
Kephaloidion
Messini
Gela
Hybla Heraea
Leontini
Syrakousai
Fufluna
Tarchuna
Vatluna
Velusna
Terra Incognita
Aritim
Clevsin
Felathri
Siena
Iguvium
Perusia
Sestinum
Spolettium
Cisra
Veii
Patavium
Tarvisium
Tegeste
Vedinum