Home
/
Total War: Rome II
/
Mercenaries
/ Medium Missile Raider - Mercenary Numidian Javelinmen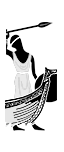 Mercenaries Missile Ship
Medium Missile Raider - Mercenary Numidian Javelinmen
Tough warships for harrying the enemy, constructed to take on the worst of seas.

These mercenaries are experts at skirmishing, showering the enemy with javelins.
Most of the northern European tribes were not naval powers, but there were still able seafarers to be found amongst them. Shipbuilding techniques were well understood, so while many vessels were small leather-skinned boats for inland and inshore use, bigger sea-going vessels were also made. Shipwrights used heavy planking for hulls, stitched together and then fastened to a wooden skeleton to create sturdy craft able to cope with Atlantic conditions. Julius Caesar was surprised at the quality of the enemy ships when his fleet clashed with the Veneti from modern-day Brittany. The Veneti vessels had flat bottoms to cope with shallows, but were also of heavy oak construction to cope with rough seas. This made them tough opposition for Roman galleys, and capable of shrugging off a ramming attack. Caesar said that the enemy ships "...were constructed of planks a foot in breadth, fastened by iron spikes the thickness of a man's thumb; the anchors were secured fast by iron chains instead of cables". When the Romans were forced to board, they faced fearsome warriors used to close-quarters fighting at sea.

(Mercenary Numidian Javelinmen)
The javelin is among the oldest weapons in the world. Equipped with javelins and little else, skirmishers harried their opposite numbers and peppered hoplite phalanxes before quickly retreating. This was the typical tactic of all unarmoured, javelin-armed troops: to engage at range and then fall back behind more heavily-armoured infantry, or continue attacks while trying to stay just out of reach of the enemy. Such harassment could be highly effective, in 391BC at the Battle of Lechaeum, a force of Spartans, lacking the support of skirmishers or cavalry, were severely punished by javelin-armed Athenians who refused to meet them at close quarters. Over time, shields became common, such as those used by Thracian and Greek peltasts, but in turn these were rendered obsolescent by the Hellenic thureophoroi. Nevertheless, javelinmen and other irregulars continued to play a part in many armies throughout antiquity.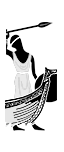 Unit Name

Medium Missile Raider - Mercenary Numidian Javelinmen
Main Unit Key

Mer_Num_Medium_Raider
Land Unit Key

Mer_Num_Javelinmen
Naval Unit Key

barbarian_medium_raider_ranged
Soldiers

100
Category

Medium Ship
Class

Missile Ship
Custom Battle Cost

600
Recruitment Cost

600
Upkeep Cost

450
32
├ Missile Weapon

rome_javelin
├ Projectile

javelin_normal
├ Missile Damage

20
├ Missile Ap Damage

12
└ Base Reload Time

10
Accuracy

5
Range

80
Reload

23
Shots Per Minute

8
Ammunition

7
└ Ship

barbarian_medium_raider
Ship Speed
Melee Attack

10
24
├ Melee Weapon

rome_shortsword
├ Melee Damage Base

20
├ Melee Damage Ap

4
├ Armour Piercing

No
├ Bonus vs. Large

0
├ Bonus vs Elephants

0
└ Bonus vs Infantry

0
Charge Bonus

4
38
├ Base Defence

13
├ Shield

pelta
└ Shield Defence

25
15
├ Armour

cloth
├ Armour Defence

10
└ Shield Armour

5
50
├ Man Entity

rome_infantry_very_light
├ Man Health

40
└ Bonus Hit Points

10
Base Morale

45
Abilities
Medium Missile Raider
Row Hard 10
Increases speed for 10 strokes.
Ship speed
Attributes
Resistant to Fatigue
Fatigue has less of an effect on this unit.
Hide (scrub & forest)
This unit can hide in scrub and forest until enemy units get too close.
Resistant to Heat
This unit tires less quickly in the desert.
Strengths & Weaknesses
Medium Missile Raider
Good hull strength
Medium crew
Fast speed
Weak ramming
Poor boarding
Good missile combat
Mercenary Numidian Javelinmen
Short range
Fast rate of fire
Very good damage and armour penetration
Very weak in melee
Very poor morale
Hannibal at the Gates Mercenaries Pool
Mercenaries Pool

No.
Pool
Province
Region
Initial Unit Count
Chance To Replenish
Max Replenish Per Turn
Max Count
1
pun_province_pool_numidia
Numidia
Cirta
Hippo Regius
Iol
Sitifi

0
0.25
1
2
Faction Mercenaries Pool
Mercenaries Pool
No.
Pool
Faction
Initial Unit Count
Chance To Replenish
Max Replenish Per Turn
Max Count
2
rom_faction_pool_naval_numidian
1
0.15
1
1
Capsa
Massyli (Hannibal at the Gates)
Carthago
Carthage (Hannibal at the Gates)
Hadrumentum
Carthage (Hannibal at the Gates)
Burdigala
Tarbelli (Hannibal at the Gates)
Iruna
Vascones (Hannibal at the Gates)
Libisosa
Oretani (Hannibal at the Gates)
Numantia
Arevaci (Hannibal at the Gates)
Toletum
Carpetani (Hannibal at the Gates)
Alalia
Rome (Hannibal at the Gates)
Karalis
Rome (Hannibal at the Gates)
Olbia
Rome (Hannibal at the Gates)
Arretium
Etruscan League (Hannibal at the Gates)
Pisae
Rome (Hannibal at the Gates)
Tarquinii
Etruscan League (Hannibal at the Gates)
Asturica
Astures (Hannibal at the Gates)
Lugos
Gallaeci (Hannibal at the Gates)
Pallantia
Vaccaei (Hannibal at the Gates)
Portus Amanum
Cantabri (Hannibal at the Gates)
Genua
Liguria (Hannibal at the Gates)
Patavium
Veneti (Hannibal at the Gates)
Placentia
Boii (Hannibal at the Gates)
Vercellae
Insubres (Hannibal at the Gates)
Lugdunum
Allobroges (Hannibal at the Gates)
Massilia
Massilia (Hannibal at the Gates)
Nemausus
Volcae (Hannibal at the Gates)
Tolosa
Volcae (Hannibal at the Gates)
Cissis
Cessetani (Hannibal at the Gates)
Emporiae
Emporion (Hannibal at the Gates)
Ilerda
Illergetes (Hannibal at the Gates)
Salduba
Illercavones (Hannibal at the Gates)
Carthago Nova
Carthage (Hannibal at the Gates)
Ibossim
Carthage (Hannibal at the Gates)
Ilici
Carthage (Hannibal at the Gates)
Saguntum
Carthage (Hannibal at the Gates)
Capua
Rome (Hannibal at the Gates)
Roma
Rome (Hannibal at the Gates)
Tarracina
Rome (Hannibal at the Gates)
Ebora
Celtici (Hannibal at the Gates)
Helmantica
Vettones (Hannibal at the Gates)
Olisipo
Lusitani (Hannibal at the Gates)
Buxentum
Samnites (Hannibal at the Gates)
Croton
Rome (Hannibal at the Gates)
Tarentum
Rome (Hannibal at the Gates)
Thurii
Rome (Hannibal at the Gates)
Rutubis
Gaetuli (Hannibal at the Gates)
Siga
Masaesyli (Hannibal at the Gates)
Tingis
Carthage (Hannibal at the Gates)
Volubilis
Mauri (Hannibal at the Gates)
Cirta
Massyli (Hannibal at the Gates)
Hippo Regius
Carthage (Hannibal at the Gates)
Iol
Carthage (Hannibal at the Gates)
Sitifi
Masaesyli (Hannibal at the Gates)
Barium
Samnites (Hannibal at the Gates)
Beneventum
Samnites (Hannibal at the Gates)
Sipontum
Samnites (Hannibal at the Gates)
Lilybaeum
Rome (Hannibal at the Gates)
Messana
Rome (Hannibal at the Gates)
Syracuse
Syracuse (Hannibal at the Gates)
Terra Incognita
Leptis Magna
Libya (Hannibal at the Gates)
Tacapae
Libya (Hannibal at the Gates)
Thenteos
Garamantia (Hannibal at the Gates)
Turris Tamalleni
Garamantia (Hannibal at the Gates)
Gades
Carthage (Hannibal at the Gates)
Kartuba
Turdetani (Hannibal at the Gates)
Ancona
Rome (Hannibal at the Gates)
Corfinium
Rome (Hannibal at the Gates)
Pisaurum
Rome (Hannibal at the Gates)
Spoletium
Etruscan League (Hannibal at the Gates)