Home
/
Divide et Impera
/
Roma
/
Units
/ Italian Horsemen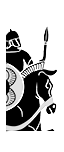 Roma Melee Cavalry
Italian Horsemen
Horsemen who have offered the service of their steeds to the local garrison commander in the unthinkable event that their homes should come under threat.
Before Rome controlled the whole of Italy it shared the peninsula with others, such as the Etruscans and Samnites. These various petty kingdoms, cities and tribes often fought each other, but also united against common external threats. It was as the Etruscans waned and Greek influence fell away that the Romans began steadily accumulating land and power. After three wars against the Samnites, Rome finally became the dominant power in Italy, and extracted pledges of loyalty and military aid from the 'Socii Latini', its Latin allies. There were further rebellions against Rome's dominance, the most significant being the Allied War of 90-88BC, when many of the Socii turned on Rome. Clearly, this gave the Romans pause, as the peace settlement after was surprisingly generous: it gave the Socii the right of full Roman citizenship, giving them a stake in Rome's continued survival and effectively uniting the whole of Italy under their rule.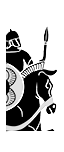 Unit Name

Italian Horsemen
Main Unit Key

GAR_Ita_Garrisoned_Horsemen
Land Unit Key

GAR_Ita_Garrisoned_Horsemen
Naval Unit Key

pel_transport
Soldiers

100
Category

Cavalry
Class

Melee Cavalry
Custom Battle Cost

872
Recruitment Cost

1090
Upkeep Cost

100
Melee Attack

16
9
├ Melee Weapon

cspear2
├ Weapon Damage

9
├ Weapon Deadliness

0
├ Armour Piercing

No
├ Bonus vs. Cavalry

1
├ Bonus vs. Elephants

1
└ Bonus vs Infantry

0
Charge Bonus

20
36
├ Base Defence

15
├ Shield

cshield1
└ Shield Defence

21
12
├ Armour

carm6
├ Armour Defence

12
└ Shield Armour

0
20
├ Man Entity

medium_heavy
├ Man Health

20
├ Bonus Hit Points

0
├ Mount

rome_hellenic_horse_spear_shield_m
├ Mount Entity

rome_horse_medium_spr
└ Mount Health

0
Base Morale

50
Abilities
Italian Horsemen
Stamina (good)
Governs how fast the unit tires and restores fatigue, and is dependent on type of unit, weight and approach to combat.
Flying Wedge
The unit assumes a wedge formation that increases charge speed and bonus
Attributes
Fire Whilst Moving
This unit can fire when mounted and moving.
Disciplined
This unit does not suffer a morale penalty when the general dies. It can also rally after routing more often.
Hide (forest)
This unit can hide in forests until enemy units get too close.
Strengths & Weaknesses
Transport
Very poor hull strength
Very slow speed
Weak ramming
Italian Horsemen
Good attack
Average defence
Low damage but average armour penetration
Average morale
Garrison Buildings
x 1

Alexandria (Occupied)
(dei_main_city_ALEXANDRIA_1)
Level 0

Alexandria (Occupied)
(dei_main_city_ALEXANDRIA_2)
Level 1

Alexandria (Occupied)
(dei_main_city_ALEXANDRIA_3)
Level 2

Antioch (Occupied)
(dei_main_city_ANTIOCH_1)
Level 0

Antioch (Occupied)
(dei_main_city_ANTIOCH_2)
Level 1

Antioch (Occupied)
(dei_main_city_ANTIOCH_3)
Level 2

Athens (Occupied)
(dei_main_city_ATHENS_1)
Level 0

Athens (Occupied)
(dei_main_city_ATHENS_2)
Level 1

Athens (Occupied)
(dei_main_city_ATHENS_3)
Level 2

Qart-Hadasht (Occupied)
(dei_main_city_CARTHAGE_1)
Level 0

Qart-Hadasht (Occupied)
(dei_main_city_CARTHAGE_2)
Level 1

Qart-Hadasht (Occupied)
(dei_main_city_CARTHAGE_3)
Level 2

Fortified Hierapytna (Occupied)
(dei_main_city_KNOSSOS_3_fort)
Level 2

Fortified Massalia (Occupied)
(dei_main_city_MASSILIA_3_fort)
Level 2

Fortified Pella (Occupied)
(dei_main_city_PELLA_3_fort)
Level 2

Fortified Pergamon (Occupied)
(dei_main_city_PERGAMON_3_fort)
Level 2

Roma
(dei_main_city_ROME_1)
Level 0

Roma
(dei_main_city_ROME_2)
Level 1

Roma
(dei_main_city_ROME_3)
Level 2

Fortified Syracuse (Occupied)
(dei_main_city_SYRACUSE_3_fort)
Level 2

Fortified Rhodos (Occupied)
(dei_minor_city_RHODES_3_fort)
Level 2

Fortified Sparta (Occupied)
(dei_minor_city_SPARTA_3_fort)
Level 2

Roman Garrison Municipium
(rom_ROMAN_city_major_fort_3)
Level 2

Field Engineer's Workshop
(rom_ROMAN_military_equipment_siege_2)
Level 1

Auxiliary Camp
(rom_ROMAN_military_main_aux_2)
Level 1

Roman Barracks
(rom_ROMAN_military_main_heavy_2)
Level 1

x 2

Fortified Alexandria (Occupied)
(dei_main_city_ALEXANDRIA_3_fort)
Level 2

Commercial Alexandria (Occupied)
(dei_main_city_ALEXANDRIA_4_trade)
Level 3

Fortified Antioch (Occupied)
(dei_main_city_ANTIOCH_3_fort)
Level 2

Commercial Antioch (Occupied)
(dei_main_city_ANTIOCH_4_trade)
Level 3

Fortified Athens (Occupied)
(dei_main_city_ATHENS_3_fort)
Level 2

Commercial Athens (Occupied)
(dei_main_city_ATHENS_4_trade)
Level 3

Fortified Qart-Hadasht (Occupied)
(dei_main_city_CARTHAGE_3_fort)
Level 2

Commercial Qart-Hadasht (Occupied)
(dei_main_city_CARTHAGE_4_trade)
Level 3

Commercial Hierapytna (Occupied)
(dei_main_city_KNOSSOS_4_trade)
Level 3

Commercial Massalia (Occupied)
(dei_main_city_MASSILIA_4_trade)
Level 3

Commercial Pella (Occupied)
(dei_main_city_PELLA_4_trade)
Level 3

Commercial Pergamon (Occupied)
(dei_main_city_PERGAMON_4_trade)
Level 3

Fortified Roma
(dei_main_city_ROME_3_fort)
Level 2

Commercial Syracuse (Occupied)
(dei_main_city_SYRACUSE_4_trade)
Level 3

Commercial Rhodos (Occupied)
(dei_minor_city_RHODES_4_trade)
Level 3

Commercial Sparta (Occupied)
(dei_minor_city_SPARTA_4_trade)
Level 3

Roman Economic Center
(rom_ROMAN_city_major_trade_4)
Level 3

Siege Engineer's Workshop
(rom_ROMAN_military_equipment_siege_3)
Level 2

Auxiliary Barracks
(rom_ROMAN_military_main_aux_3)
Level 2

Auxiliary Garrison
(rom_ROMAN_military_main_aux_4)
Level 3

Elite Roman Barracks
(rom_ROMAN_military_main_heavy_3)
Level 2

Provincial Barracks
(rom_ROMAN_military_main_heavy_4)
Level 3

x 4

Alexandria (Occupied)
(dei_main_city_ALEXANDRIA_4)
Level 3

Antioch (Occupied)
(dei_main_city_ANTIOCH_4)
Level 3

Athens (Occupied)
(dei_main_city_ATHENS_4)
Level 3

Qart-Hadasht (Occupied)
(dei_main_city_CARTHAGE_4)
Level 3

Fortified Hierapytna (Occupied)
(dei_main_city_KNOSSOS_4_fort)
Level 3

Fortified Massalia (Occupied)
(dei_main_city_MASSILIA_4_fort)
Level 3

Fortified Pella (Occupied)
(dei_main_city_PELLA_4_fort)
Level 3

Fortified Pergamon (Occupied)
(dei_main_city_PERGAMON_4_fort)
Level 3

Roma
(dei_main_city_ROME_4)
Level 3

Fortified Roma
(dei_main_city_ROME_4_fort)
Level 3

Fortified Syracuse (Occupied)
(dei_main_city_SYRACUSE_4_fort)
Level 3

Fortified Rhodos (Occupied)
(dei_minor_city_RHODES_4_fort)
Level 3

Fortified Sparta (Occupied)
(dei_minor_city_SPARTA_4_fort)
Level 3

Roman Fortified Capital
(rom_ROMAN_city_major_fort_4)
Level 3

Fortified Town (Copper)
(rom_ROMAN_city_minor_copper_fort_4)
Level 3

Fortified Timber Camp
(rom_ROMAN_city_minor_timber_fort_4)
Level 3

x 5

Fortified Alexandria (Occupied)
(dei_main_city_ALEXANDRIA_4_fort)
Level 3

Fortified Antioch (Occupied)
(dei_main_city_ANTIOCH_4_fort)
Level 3

Fortified Athens (Occupied)
(dei_main_city_ATHENS_4_fort)
Level 3

Fortified Qart-Hadasht (Occupied)
(dei_main_city_CARTHAGE_4_fort)
Level 3

x 3

Hierapytna (Occupied)
(dei_main_city_KNOSSOS_4)
Level 3

Massalia (Occupied)
(dei_main_city_MASSILIA_4)
Level 3

Pella (Occupied)
(dei_main_city_PELLA_4)
Level 3

Pergamon (Occupied)
(dei_main_city_PERGAMON_4)
Level 3

Commercial Roma
(dei_main_city_ROME_4_trade)
Level 3

Syracuse (Occupied)
(dei_main_city_SYRACUSE_4)
Level 3

Rhodos (Occupied)
(dei_minor_city_RHODES_4)
Level 3

Sparta (Occupied)
(dei_minor_city_SPARTA_4)
Level 3

Roman Urbs
(rom_ROMAN_city_major_4)
Level 3

Roman Town
(rom_ROMAN_city_minor_fish_4)
Level 3

Roman Town (Glassware)
(rom_ROMAN_city_minor_glass_4)
Level 3

Roman Town
(rom_ROMAN_city_minor_gold_4)
Level 3

Roman Town
(rom_ROMAN_city_minor_grain_4)
Level 3

Roman Town (Leather)
(rom_ROMAN_city_minor_hides_4)
Level 3

Roman Town (Warhorse)
(rom_ROMAN_city_minor_horse_4)
Level 3

Roman Town (Iron)
(rom_ROMAN_city_minor_iron_4)
Level 3

Roman Town (Limestone)
(rom_ROMAN_city_minor_limestone_4)
Level 3

Roman Town (Marble)
(rom_ROMAN_city_minor_marble_4)
Level 3

Roman Town (Olive Oil)
(rom_ROMAN_city_minor_olives_4)
Level 3

Roman Town
(rom_ROMAN_city_minor_purple_dye_4)
Level 3

Roman Town (Salt)
(rom_ROMAN_city_minor_salt_4)
Level 3

Roman Town (Silk)
(rom_ROMAN_city_minor_silk_4)
Level 3

Roman Town (Lead)
(rom_ROMAN_city_minor_silver_4)
Level 3

Roman Town (Trained Slaves)
(rom_ROMAN_city_minor_slave_4)
Level 3

Roman Town (Timber)
(rom_ROMAN_city_minor_timber_4)
Level 3

Timber Trade Camp
(rom_ROMAN_city_minor_timber_trade_4)
Level 3

Roman Town
(rom_ROMAN_city_minor_township_4)
Level 3

Roman Town (Wine)
(rom_ROMAN_city_minor_wine_4)
Level 3

Civil Colonia
(rome_town_civil_4)
Level 3

Farming Colonia
(rome_town_farm_4)
Level 3

Market Colonia
(rome_town_trade_4)
Level 3