Home
/
Total War: Rome II
/ Armenia (Empire Divided)
Empire Divided
Armenia (Empire Divided)
Armenia had the legacy of a great empire, but suffered an unfortunate geographical location - between the hammer that was Rome and the anvil of Persia. For centuries, Armenians lived as vassals, forcibly being thrown between Roman and Persian rule, but always remaining a tough and proud people. After the treacherous murder of king Khosrow II by a Sassanid agent and with his son Tiridates III being held as a hostage in Rome, Armenia was caught in the middle once more. As Persian forces retreated to southern Mesopotamia, leaving a member of their dynasty to govern, and the Roman Empire splintered into three factions, the time was right for Armenia to rise again.
Campaign Map
Faction Name

Armenia (Empire Divided)
Campaign

main_3c
Culture

rom_Eastern
Subculture

sc_rom_eastern
Military Group

3c_armenia
Faction Group

3c_faction_group_eastern
Faction Group
Eastern Empires
After the fall of the Persian Empire, eastern traditions and culture were both respected and cultivated by its successors.
Centralised Authority: -5 Banditry (in all your provinces)
(NOT DISPLAYED) Pre-siege: battering ram
(NOT DISPLAYED) Enables settlement gates to pour boiling oil
(NOT DISPLAYED) Enables local recruitment of champions
(NOT DISPLAYED) Enables local recruitment of dignitaries
(NOT DISPLAYED) Pre-siege: siege tower
(NOT DISPLAYED) Enables local recruitment of spies
(NOT DISPLAYED) Pre-siege: tortoise
(stone walls only)
[NOT DISPLAYED] +3 security against authority-based agent actions
[NOT DISPLAYED] +3 security against cunning-based agent actions
[NOT DISPLAYED] +3 security against zeal-based agent actions

Silk Road: +20% wealth from all commerce buildings
Political Parties
Nakharars of Vaspurakan
PLACEHOLDER DESCRIPTION
Playable: False
Initial Power: 35
No Effect
Nakharars of Ayrarat
PLACEHOLDER DESCRIPTION
Playable: False
Initial Power: 35
No Effect
Nakharars of Turuberan
PLACEHOLDER DESCRIPTION
Playable: False
Initial Power: 35
No Effect
Nakharars of Utik
PLACEHOLDER DESCRIPTION
Playable: False
Initial Power: 35
No Effect
Nakharars of Artsakh
PLACEHOLDER DESCRIPTION
Playable: False
Initial Power: 35
No Effect
Nakharars of Tayk
PLACEHOLDER DESCRIPTION
Playable: False
Initial Power: 35
No Effect
Sassanid Governors
PLACEHOLDER DESCRIPTION
Playable: True
Initial Power: 35
Westward: Minor diplomatic bonus with all Roman factions
Noble Guard: +3 experience rank(s) for the commander's unit
General
160
Azat Guard
(3c_Arm_Azat_Guard_commander)
Spear Infantry
80
Azat Knights Bodyguard
(3c_Arm_Azat_Knights_commander)
Melee Cavalry
120
Noble Armenian Archers
(3c_Arm_Noble_Armenian_Archers_commander)
Missile Infantry
80
Noble Cataphracts
(3c_Arm_Noble_Cataphracts_commander)
Shock Cavalry
80
Noble Horse Archers
(3c_Arm_Noble_Horse_Archers_commander)
Missile Cavalry
Melee Infantry
160
Armoured Axe Warriors
(3c_Arm_Armoured_Axe_Warriors)
Melee Infantry
160
Eastern Axe Warriors
(3c_Eas_Eastern_Axe_Warriors)
Melee Infantry
160
Eastern Infantry
(3c_Eas_Eastern_Infantry)
Melee Infantry
160
Hillmen
(3c_Eas_Hillmen)
Melee Infantry
Missile Infantry
120
Armenian Archers
(3c_Arm_Armenian_Archers)
Missile Infantry
120
Armenian Slingers
(3c_Arm_Armenian_Slingers)
Missile Infantry
120
Armoured Armenian Archers
(3c_Arm_Armoured_Armenian_Archers)
Missile Infantry
120
Noble Armenian Archers
(3c_Arm_Noble_Armenian_Archers)
Missile Infantry
120
Noble Armenian Archers
(3c_Arm_Noble_Armenian_Archers_commander)
Missile Infantry
120
Eastern Bowmen
(3c_Eas_Eastern_Bowmen)
Missile Infantry
120
Persian Skirmishers
(3c_Per_Persian_Skirmishers)
Missile Infantry
Pike Infantry
160
Armenian Pikemen
(3c_Arm_Armenian_Pikemen)
Pike Infantry
160
Armoured Armenian Pikemen
(3c_Arm_Armoured_Armenian_Pikemen)
Pike Infantry
Spear Infantry
160
Armenian Spearmen
(3c_Arm_Armenian_Spearmen)
Spear Infantry
160
Azat Guard
(3c_Arm_Azat_Guard)
Spear Infantry
160
Azat Guard
(3c_Arm_Azat_Guard_commander)
Spear Infantry
160
Persian Spearmen
(3c_Arm_Persian_Spearmen)
Spear Infantry
160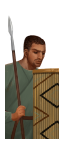 Eastern Spearmen
(3c_Eas_Eastern_Spearmen)
Spear Infantry
160
Noble Spearmen
(3c_Eas_Noble_Spearmen)
Spear Infantry
Melee Cavalry
80
Azat Knights
(3c_Arm_Azat_Knights)
Melee Cavalry
80
Azat Knights Bodyguard
(3c_Arm_Azat_Knights_commander)
Melee Cavalry
80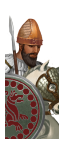 Noble Armenian Cavalry
(3c_Arm_Noble_Armenian_Cavalry)
Melee Cavalry
80
Eastern Cavalry
(3c_Eas_Eastern_Cavalry)
Melee Cavalry
Missile Cavalry
80
Armoured Horse Archers
(3c_Arm_Armoured_Horse_Archers)
Missile Cavalry
80
Noble Horse Archers
(3c_Arm_Noble_Horse_Archers)
Missile Cavalry
80
Noble Horse Archers
(3c_Arm_Noble_Horse_Archers_commander)
Missile Cavalry
80
Eastern Horse Archers
(3c_Eas_Eastern_Horse_Archers)
Missile Cavalry
80
Eastern Horse Skirmishers
(3c_Eas_Eastern_Horse_Skirmishers)
Missile Cavalry
Shock Cavalry
80
Noble Cataphracts
(3c_Arm_Noble_Cataphracts)
Shock Cavalry
80
Noble Cataphracts
(3c_Arm_Noble_Cataphracts_commander)
Shock Cavalry
80
Eastern Cataphracts
(3c_Eas_Eastern_Cataphracts)
Shock Cavalry
Fixed Artillery
40
Eastern Giant Ballista
(3c_Eas_Giant_Ballista)
Fixed Artillery
40
Eastern Scorpion (Fixed)
(3c_Eas_Scorpion)
Fixed Artillery
40
Eastern Bastion Scorpion
(3c_Eas_Scorpion_Bastion)
Fixed Artillery
Field Artillery
40
Eastern Ballista
(3c_Eas_Ballista)
Field Artillery
40
Eastern Bastion Ballista
(3c_Eas_Ballista_Bastion)
Field Artillery
40
Eastern Scorpion
(3c_Eas_Cheiroballistra)
Field Artillery
40
Eastern Large Onager
(3c_Eas_Large_Onager)
Field Artillery
40
Eastern Onager
(3c_Eas_Onager)
Field Artillery
40
Eastern Bastion Onager
(3c_Eas_Onager_Bastion)
Field Artillery
Admiral
120
Assault Tetreres - Eastern Infantry
(3c_Arm_Assault_Tetreres_commander)
Melee Ship
140
Tower Penteres - Armoured Armenian Archers
(3c_Arm_Tower_Penteres_commander)
Missile Ship
Melee Ship
60
Assault Dieres - Eastern Spearmen
(3c_Arm_Assault_Dieres)
Melee Ship
120
Assault Tetreres - Eastern Infantry
(3c_Arm_Assault_Tetreres)
Melee Ship
120
Assault Tetreres - Eastern Infantry
(3c_Arm_Assault_Tetreres_commander)
Melee Ship
60
Fire Pot Dieres - Eastern Spearmen
(3c_Arm_Fire_Pot_Dieres)
Melee Ship
Missile Ship
140
Missile Penteres - Armoured Armenian Archers
(3c_Arm_Missile_Penteres)
Missile Ship
80
Missile Trieres - Armenian Slingers
(3c_Arm_Missile_Trieres)
Missile Ship
100
Pursuit Trihemiolia - Persian Skirmishers
(3c_Arm_Pursuit_Trihemiolia)
Missile Ship
80
Raiding Hemiolia - Persian Skirmishers
(3c_Arm_Raiding_Hemiolia)
Missile Ship
140
Scorpion Penteres - Armoured Armenian Archers
(3c_Arm_Scorpion_Penteres)
Missile Ship
80
Scorpion Trieres - Armenian Slingers
(3c_Arm_Scorpion_Trieres)
Missile Ship
140
Tower Penteres - Armoured Armenian Archers
(3c_Arm_Tower_Penteres)
Missile Ship
140
Tower Penteres - Armoured Armenian Archers
(3c_Arm_Tower_Penteres_commander)
Missile Ship
Artillery Ship
40
Artillery Penteres - Eastern Onager (Ship)
(3c_Arm_Artillery_Penteres)
Artillery Ship
40
Light Artillery Penteres - Eastern Ballista (Ship)
(3c_Arm_Light_Artillery_Penteres)
Artillery Ship
Athenae
Rome (Empire Divided)
Gortyna
Rome (Empire Divided)
Sparta
Rome (Empire Divided)
Alexandria
Egypt (Empire Divided)
Diospolis
Egypt (Empire Divided)
Memphis
Egypt (Empire Divided)
Myos Hormos
Egypt (Empire Divided)
Aksum
Axum (Empire Divided)
Meroe
Meroe (Empire Divided)
Ptolemais Theron
Blemmyes (Empire Divided)
Carthago
Rome (Empire Divided)
Hadrumentum
Rome (Empire Divided)
Leptis Magna
Rome (Empire Divided)
Macomades
Rome (Empire Divided)
Burdigala
Gallic Rome (Empire Divided)
Gergovia
Gallic Rome (Empire Divided)
Limonum
Gallic Rome (Empire Divided)
Eudaemon
Himyar (Empire Divided)
Maas-gat
Mascat (Empire Divided)
Marib

Saba (Empire Divided)
Adummatu
Lakhmids (Empire Divided)
Gerrha
Gerrhea (Empire Divided)
Yathrib
Ma'In (Empire Divided)
Amul
Margiana (Empire Divided)
Artacoana
Margiana (Empire Divided)
Merv
Margiana (Empire Divided)
Arsamosata
Armenia (Empire Divided)
Artaxa
Armenia (Empire Divided)
Carana
Armenia (Empire Divided)
Tigranocerta
Armenia (Empire Divided)
Ephesus
Lydia (Empire Divided)
Pergamon
Lydia (Empire Divided)
Pessinus
Lydia (Empire Divided)
Rhodos
Lydia (Empire Divided)
Baktria
Baktria (Empire Divided)
Eucratides
Baktria (Empire Divided)
Kapisene
Baktria (Empire Divided)
Corduba
Lusitania (Empire Divided)
Gades
Lusitania (Empire Divided)
Toletum
Hispania Citerior (Empire Divided)
Nemecatum
Gallic Rome (Empire Divided)
Treverorum
Gallic Rome (Empire Divided)
Amaseia
Lydia (Empire Divided)
Nicomedia
Lydia (Empire Divided)
Sinope
Lydia (Empire Divided)
Trapezos
Lydia (Empire Divided)
Panticapaeum
Bosporou (Empire Divided)
Phanagoria
Bosporou (Empire Divided)
Tanais
Bosporou (Empire Divided)
Camulodunum
Britannia (Empire Divided)
Isca
Britannia (Empire Divided)
Mordiunon
Britannia (Empire Divided)
Sleaford
Britannia (Empire Divided)
Bam
The Sassanids (Empire Divided)
Harmozia
The Sassanids (Empire Divided)
Gabala
Ardhan (Empire Divided)
Mtskheta

Kartli (Empire Divided)
Phasis
Colchis (Empire Divided)
Akhur
Dahae (Empire Divided)
Aktau
Dahae (Empire Divided)
Genua
Roman Pretenders (Empire Divided)
Mediolanum
Roman Pretenders (Empire Divided)
Patavium
Roman Pretenders (Empire Divided)
Aleria
Roman Pretenders (Empire Divided)
Caralis
Roman Pretenders (Empire Divided)
Pelendava
Roxolani (Empire Divided)
Petrodava
Gothi (Empire Divided)
Piscul
Roxolani (Empire Divided)
Zarmizegetusa
Rome (Empire Divided)
Ancyra
Galatia (Empire Divided)
Iconium
Galatia (Empire Divided)
Mazaca
Galatia (Empire Divided)
Side
Galatia (Empire Divided)
Bibracte
Gallic Rome (Empire Divided)
Cenabum
Gallic Rome (Empire Divided)
Darioritum
Gallic Rome (Empire Divided)
Iuliobana
Gallic Rome (Empire Divided)
Oraea
Sakastan (Empire Divided)
Phrada
Sakastan (Empire Divided)
Pura
Sakastan (Empire Divided)
Bavay
Gallic Rome (Empire Divided)
Vesonto
Gallic Rome (Empire Divided)
Bergium
Alemanni (Empire Divided)
Budorgis

Marcomanni (Empire Divided)
Istros
Quadi (Empire Divided)
Ibossim
Hispania Citerior (Empire Divided)
Nova Carthago
Hispania Citerior (Empire Divided)
Numantia
Hispania Citerior (Empire Divided)
Saguntum
Hispania Citerior (Empire Divided)
Dyrrachium
Rome (Empire Divided)
Narona
Rome (Empire Divided)
Salona
Rome (Empire Divided)
Beneventum
Roman Pretenders (Empire Divided)
Brundisium
Roman Pretenders (Empire Divided)
Cosentia
Roman Pretenders (Empire Divided)
Jerusalem

Palmyra (Empire Divided)
Salamis

Palmyra (Empire Divided)
Tyros

Palmyra (Empire Divided)
Ariminium
Roman Pretenders (Empire Divided)
Arretium
Roman Pretenders (Empire Divided)
Asculum
Roman Pretenders (Empire Divided)
Roma
Roman Pretenders (Empire Divided)
Ammonium
Egypt (Empire Divided)
Augila
Nasamones (Empire Divided)
Cyrene
Rome (Empire Divided)
Paraitonion
Egypt (Empire Divided)
Arsenium
Vandali (Empire Divided)
Carrodunum
Vandali (Empire Divided)
Grinev
Buri (Empire Divided)
Oblin
Nahanarvali (Empire Divided)
Ebora
Lusitania (Empire Divided)
Olisipo
Lusitania (Empire Divided)
Apollonia
Rome (Empire Divided)
Pharsalus
Rome (Empire Divided)
Thessalonica
Rome (Empire Divided)
Flevium
Franci (Empire Divided)
Treva
Saxoni (Empire Divided)
Tulifurdum
Langobardi (Empire Divided)
Rutubis
Mauri (Empire Divided)
Siga
Mauretania (Empire Divided)
Tingis
Mauretania (Empire Divided)
Arsakia
The Sassanids (Empire Divided)
Ekbatana
Media (Empire Divided)
Gazaca
Media (Empire Divided)
Phraaspa
Media (Empire Divided)
Charax
The Sassanids (Empire Divided)
Ctesiphon
The Sassanids (Empire Divided)
Edessa

Palmyra (Empire Divided)
Hatra
The Sassanids (Empire Divided)
Charmuthas
Nabataea (Empire Divided)
Hegra
Nabataea (Empire Divided)
Petra

Palmyra (Empire Divided)
Massilia
Gallic Rome (Empire Divided)
Narbo
Gallic Rome (Empire Divided)
Tolosa
Gallic Rome (Empire Divided)
Capsa
Numidia (Empire Divided)
Cirta
Numidia (Empire Divided)
Dimmidi
Numidia (Empire Divided)
Iol
Numidia (Empire Divided)
Dura

Palmyra (Empire Divided)
Palmyra

Palmyra (Empire Divided)
Aquincum
Rome (Empire Divided)
Segestica
Rome (Empire Divided)
Singidun
Rome (Empire Divided)
Hekatompylos
The Sassanids (Empire Divided)
Nisa
The Sassanids (Empire Divided)
Susia
The Sassanids (Empire Divided)
Zadrakata
The Sassanids (Empire Divided)
Gor
The Sassanids (Empire Divided)
Persepolis
The Sassanids (Empire Divided)
Susa
The Sassanids (Empire Divided)
Cydamus
Garamantia (Empire Divided)
Garama
Garamantia (Empire Divided)
Eilodon
Caledonii (Empire Divided)
Elbana
Ebdani (Empire Divided)
Stanwick
Britannia (Empire Divided)
Kelheim
Gallic Rome (Empire Divided)
Koria
Gallic Rome (Empire Divided)
Noreia
Rome (Empire Divided)
Octoduris
Gallic Rome (Empire Divided)
Melgunov
Gothi (Empire Divided)
Olbia
Gothi (Empire Divided)
Solokha
Heruli (Empire Divided)
Gelonus
Alani (Empire Divided)
Samandar
Alani (Empire Divided)
Sarai
Iastae (Empire Divided)
Siracena
Alani (Empire Divided)
Agrigentum
Roman Pretenders (Empire Divided)
Panormus
Roman Pretenders (Empire Divided)
Syracuse
Roman Pretenders (Empire Divided)
Calancorum
Semnones (Empire Divided)
Pelplin
Rugii (Empire Divided)
Setidava
Burgundii (Empire Divided)
Virunium
Varini (Empire Divided)
Antioch

Palmyra (Empire Divided)
Samosata

Palmyra (Empire Divided)
Tarsus

Palmyra (Empire Divided)
Thapsacus

Palmyra (Empire Divided)
Aracillum
Hispania Citerior (Empire Divided)
Brigantium
Lusitania (Empire Divided)
Tarraco
Hispania Citerior (Empire Divided)
Terra Incognita
Antheia
Rome (Empire Divided)
Naissos
Rome (Empire Divided)
Odessos
Rome (Empire Divided)
Pulpudeva
Rome (Empire Divided)
Bukhara
Kwarezm (Empire Divided)
Maracanda
Baktria (Empire Divided)