Left Panel



Home
/
Total War: Rome II
/ Rome (Hannibal at the Gates)
Hannibal at the Gates
Rome (Hannibal at the Gates) Faction
In Iberia, Hannibal Barca has vowed to take vengeance upon Rome following Carthage's defeat in their first war. Seizing pro-Roman Saguntum, Hannibal plans to invade Italy and destroy Rome once and for all. Despite its control of Italy, Rome's expansion has been swift and is therefore fragile. Carthaginian progress in Iberia must be checked by any means. Hannibal is gathering allies as he approaches; the Gauls of northern Italy must be contained before they can join forces with him. However, Rome must tread carefully, for Hannibal is a skilled general and a dangerous enemy. To defeat him, it must be prepared to strike at the heart of the Carthaginian state - the great city itself!
Campaign Map
Faction Name

Rome (Hannibal at the Gates)
Campaign

main_punic
Culture

rom_Roman
Subculture

sc_rom_roman
Military Group

hannibal_rome
Faction Group

pun_faction_group_rome
Faction Group
Rome
He who rules in Rome can rule the world, but only through the glory of conquest!
[NOT DISPLAYED] +3 security against authority-based agent actions
[NOT DISPLAYED] +3 security against cunning-based agent actions
[NOT DISPLAYED] +3 security against zeal-based agent actions
Roman Legions: +2 recruitment slot in all your provinces
Marching Orders: +15% movement range for all armies
Political Parties
House of Cornelia
The Cornelii clan is among the most illustrious of Roman families: more become consuls, generals and statesmen than from any other family. Among them, the Scipios and the Sullas are especially notable.
Playable: True
Initial Power: 60

Agrarian Backbone: +30% wealth from agricultural buildings
Carthago Delenda Est: Major diplomatic penalty with all Punic factions (cultural aversion)

[NOT DISPLAYED] adds subsistence wealth to faction capital only / scope: faction
Other Houses
The Senate is the most important day-to-day political body of the Roman Republic. Composed of the most notable and experienced politicians, its main role is to direct domestic, foreign and military policy. The name senate comes from the Latin 'senex', literally meaning 'old men' - technically making it a 'Council of Elders'.
Playable: False
Initial Power: 40
No Effect
General
40
General & Bodyguard
(Rom_General)
Command
160
Triarii
(Rom_Triarii)
Spear Infantry
Command
40
General & Bodyguard
(Rom_General)
Command
Melee Infantry
160
Auxiliary Axe Warriors
(Aux_Cel_Axe_Warriors)
Melee Infantry
160
Auxiliary Naked Swords
(Aux_Cel_Naked_Swords)
Melee Infantry
160
Auxiliary Short Swords
(Aux_Cel_Short_Swords)
Melee Infantry
160
Auxiliary Celtic Warriors
(Aux_Cel_Warriors)
Melee Infantry
160
Auxiliary Gallic Warriors
(Aux_Gal_Warriors)
Melee Infantry
160
Auxiliary Scutarii
(Aux_Ibe_Scutarii)
Melee Infantry
160
Auxiliary Iberian Swordsmen
(Aux_Ibe_Sword)
Melee Infantry
160
Socii Extraordinarii
(Aux_Ita_Socii_Extraordinarii)
Melee Infantry
160
Socii Hastati
(Aux_Ita_Socii_Hastati)
Melee Infantry
160
Hastati
(Rom_Hastati)
Melee Infantry
120
Plebs
(Rom_Plebs)
Melee Infantry
160
Principes
(Rom_Principes)
Melee Infantry
Missile Infantry
120
Auxiliary Sabaean Archers
(Aux_Afr_Archers)
Missile Infantry
120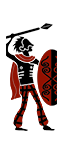 Auxiliary Celtic Skirmishers
(Aux_Cel_Skirm)
Missile Infantry
120
Auxiliary Gallic Hunters
(Aux_Gal_Gallic_Hunters)
Missile Infantry
120
Auxiliary Cretan Archers
(Aux_Gre_Cretan_Archers)
Missile Infantry
120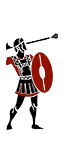 Auxiliary Peltasts
(Aux_Gre_Peltasts)
Missile Infantry
120
Auxiliary Rhodian Slingers
(Aux_Gre_Rhodian_Slingers)
Missile Infantry
120
Auxiliary Balearic Slingers
(Aux_Ibe_Balearic_Slingers)
Missile Infantry
120
Auxiliary Iberian Slingers
(Aux_Ibe_Slingers)
Missile Infantry
120
Auxiliary Numidian Javelinmen
(Aux_Num_Javelinmen)
Missile Infantry
120
Leves
(Rom_Leves)
Missile Infantry
120
Velites
(Rom_Velites)
Missile Infantry
Spear Infantry
160
Auxiliary Sabaean Spearmen
(Aux_Afr_Spr)
Spear Infantry
160
Auxiliary Hoplites
(Aux_Gre_Hoplites)
Spear Infantry
160
Rorarii
(Rom_Rorarii)
Spear Infantry
160
Triarii
(Rom_Triarii)
Spear Infantry
Melee Cavalry
80
Auxiliary Sabaean Cavalry
(Aux_Afr_Cav)
Melee Cavalry
80
Auxiliary Celtic Light Horse
(Aux_Cel_Light_Horse)
Melee Cavalry
80
Auxiliary Gallic Light Horse
(Aux_Gal_Light_Horse)
Melee Cavalry
80
Auxiliary Noble Horse
(Aux_Gal_Noble_Horse)
Melee Cavalry
80
Auxiliary Citizen Cavalry
(Aux_Gre_Citizen_Cav)
Melee Cavalry
80
Auxiliary Iberian Cavalry
(Aux_Ibe_Cav)
Melee Cavalry
80
Auxiliary Scutarii Cavalry
(Aux_Ibe_Scutarii_Cav)
Melee Cavalry
80
Socii Equites
(Aux_Ita_Socii_Equites)
Melee Cavalry
80
Equites
(Rom_Equites)
Melee Cavalry
Missile Cavalry
80
Auxiliary Tarantine Cavalry
(Aux_Gre_Tarantine_cav)
Missile Cavalry
80
Auxiliary Cantabrian Cavalry
(Aux_Ibe_Cantabrian_Cav)
Missile Cavalry
80
Auxiliary Numidian Cavalry
(Aux_Num_Cav)
Missile Cavalry
Shock Cavalry
80
Socii Equites Extraordinarii
(Aux_Ita_Socii_Equites_Extraordinarii)
Shock Cavalry
Elephant
12
Auxiliary African Elephants
(Aux_Afr_Elephant)
Elephant
Fixed Artillery
40
Roman Giant Ballista
(Rom_Giant_Ballista)
Fixed Artillery
40
Roman Polybolos
(Rom_Polybolos)
Fixed Artillery
40
Roman Bastion Scorpion
(Rom_Scorpion_Bastion)
Fixed Artillery
40
Roman Scorpion (Fixed)
(Rom_Scorpion)
Fixed Artillery
Field Artillery
40
Roman Bastion Ballista
(Rom_Ballista_Bastion)
Field Artillery
40
Roman Ballista
(Rom_Ballista)
Field Artillery
40
Roman Beehive Onager
(Rom_Beehive_Onager)
Field Artillery
40
Roman Scorpion
(Rom_Cheiroballistra)
Field Artillery
40
Roman Bastion Onager
(Rom_Onager_Bastion)
Field Artillery
40
Roman Onager
(Rom_Onager)
Field Artillery
Special
40
War Dogs
(Rom_War_Dogs)
Special
Admiral
120
Assault Quadreme - Principes
(Rom_Principes_Four)
Melee Ship
160
Tower Hexareme - Triarii
(Rom_Triarii_Six_Lft_Aft)
Melee Ship
Melee Ship
60
Assault Bireme - Auxiliary Sabaean Spearmen
(Aux_Afr_Spr_Two)
Melee Ship
60
Assault Bireme - Auxiliary Axe Warriors
(Aux_Cel_Axe_Warriors_Two)
Melee Ship
60
Assault Bireme - Auxiliary Celtic Warriors
(Aux_Cel_Warriors_Two)
Melee Ship
60
Assault Bireme - Auxiliary Gallic Warriors
(Aux_Gal_Warriors_Two)
Melee Ship
120
Assault Quadreme - Auxiliary Hoplites
(Aux_Gre_Hoplites_Four)
Melee Ship
60
Assault Bireme - Auxiliary Iberian Swordsmen
(Aux_Ibe_Sword_Two)
Melee Ship
120
Assault Quadreme - Socii Extraordinarii
(Aux_Ita_Socii_Extraordinarii_Four)
Melee Ship
120
Assault Quadreme - Socii Hastati
(Aux_Ita_Socii_Hastati_Four)
Melee Ship
60
Fire Pot Bireme - Hastati
(Rom_Hastati_Two_Fire_Pots)
Melee Ship
60
Assault Bireme - Hastati
(Rom_Hastati_Two)
Melee Ship
120
Assault Quadreme - Principes
(Rom_Principes_Four)
Melee Ship
160
Tower Hexareme - Triarii
(Rom_Triarii_Six_Lft_Aft)
Melee Ship
160
Assault Hexareme - Triarii
(Rom_Triarii_Six)
Melee Ship
Missile Ship
80
Missile Trireme - Auxiliary Sabaean Archers
(Aux_Afr_Archers_Three)
Missile Ship
80
Missile Trireme - Auxiliary Celtic Skirmishers
(Aux_Cel_Skirm_Three)
Missile Ship
140
Missile Quinquereme - Auxiliary Cretan Archers
(Aux_Gre_Cretan_Archers_Five)
Missile Ship
140
Missile Quinquereme - Auxiliary Peltasts
(Aux_Gre_Peltasts_Five)
Missile Ship
140
Missile Quinquereme - Auxiliary Rhodian Slingers
(Aux_Gre_Rhodian_Slingers_Five)
Missile Ship
80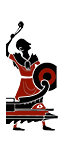 Missile Trireme - Auxiliary Balearic Slingers
(Aux_Ibe_Balearic_Slingers_Three)
Missile Ship
80
Missile Trireme - Auxiliary Iberian Slingers
(Aux_Ibe_Slingers_Three)
Missile Ship
80
Missile Trireme - Auxiliary Numidian Javelinmen
(Aux_Num_Javelinmen_Three)
Missile Ship
80
Raiding Hemiolia - Leves
(Rom_Leves_One_Halfer)
Missile Ship
80
Scorpion Trireme - Leves
(Rom_Leves_Three_Scorpio)
Missile Ship
80
Missile Trireme - Leves
(Rom_Leves_Three)
Missile Ship
100
Pursuit Trihemiolia - Leves
(Rom_Leves_Two_Halfer)
Missile Ship
140
Missile Quinquereme - Velites
(Rom_Velites_Five)
Missile Ship
Artillery Ship
40
Light Artillery Quinquereme - Roman Ballista (Ship)
(Rom_Ballista_Five)
Artillery Ship
40
Artillery Quinquereme - Roman Onager (Ship)
(Rom_Onager_Five)
Artillery Ship
Capsa
Massyli (Hannibal at the Gates)
Carthago
Carthage (Hannibal at the Gates)
Hadrumentum
Carthage (Hannibal at the Gates)
Burdigala
Tarbelli (Hannibal at the Gates)
Iruna
Vascones (Hannibal at the Gates)
Libisosa
Oretani (Hannibal at the Gates)
Numantia
Arevaci (Hannibal at the Gates)
Toletum
Carpetani (Hannibal at the Gates)
Alalia
Rome (Hannibal at the Gates)
Karalis
Rome (Hannibal at the Gates)
Olbia
Rome (Hannibal at the Gates)
Arretium
Etruscan League (Hannibal at the Gates)
Pisae
Rome (Hannibal at the Gates)
Tarquinii
Etruscan League (Hannibal at the Gates)
Asturica
Astures (Hannibal at the Gates)
Lugos
Gallaeci (Hannibal at the Gates)
Pallantia
Vaccaei (Hannibal at the Gates)
Portus Amanum
Cantabri (Hannibal at the Gates)
Genua
Liguria (Hannibal at the Gates)
Patavium
Veneti (Hannibal at the Gates)
Placentia
Boii (Hannibal at the Gates)
Vercellae
Insubres (Hannibal at the Gates)
Lugdunum
Allobroges (Hannibal at the Gates)
Massilia
Massilia (Hannibal at the Gates)
Nemausus
Volcae (Hannibal at the Gates)
Tolosa
Volcae (Hannibal at the Gates)
Cissis
Cessetani (Hannibal at the Gates)
Emporiae
Emporion (Hannibal at the Gates)
Ilerda
Illergetes (Hannibal at the Gates)
Salduba
Illercavones (Hannibal at the Gates)
Carthago Nova
Carthage (Hannibal at the Gates)
Ibossim
Carthage (Hannibal at the Gates)
Ilici
Carthage (Hannibal at the Gates)
Saguntum
Carthage (Hannibal at the Gates)
Capua
Rome (Hannibal at the Gates)
Roma
Rome (Hannibal at the Gates)
Tarracina
Rome (Hannibal at the Gates)
Ebora
Celtici (Hannibal at the Gates)
Helmantica
Vettones (Hannibal at the Gates)
Olisipo
Lusitani (Hannibal at the Gates)
Buxentum
Samnites (Hannibal at the Gates)
Croton
Rome (Hannibal at the Gates)
Tarentum
Rome (Hannibal at the Gates)
Thurii
Rome (Hannibal at the Gates)
Rutubis
Gaetuli (Hannibal at the Gates)
Siga
Masaesyli (Hannibal at the Gates)
Tingis
Carthage (Hannibal at the Gates)
Volubilis
Mauri (Hannibal at the Gates)
Cirta
Massyli (Hannibal at the Gates)
Hippo Regius
Carthage (Hannibal at the Gates)
Iol
Carthage (Hannibal at the Gates)
Sitifi
Masaesyli (Hannibal at the Gates)
Barium
Samnites (Hannibal at the Gates)
Beneventum
Samnites (Hannibal at the Gates)
Sipontum
Samnites (Hannibal at the Gates)
Lilybaeum
Rome (Hannibal at the Gates)
Messana
Rome (Hannibal at the Gates)
Syracuse
Syracuse (Hannibal at the Gates)
Terra Incognita
Leptis Magna
Libya (Hannibal at the Gates)
Tacapae
Libya (Hannibal at the Gates)
Thenteos
Garamantia (Hannibal at the Gates)
Turris Tamalleni
Garamantia (Hannibal at the Gates)
Gades
Carthage (Hannibal at the Gates)
Kartuba
Turdetani (Hannibal at the Gates)
Ancona
Rome (Hannibal at the Gates)
Corfinium
Rome (Hannibal at the Gates)
Pisaurum
Rome (Hannibal at the Gates)
Spoletium
Etruscan League (Hannibal at the Gates)