Home
/
Total War: Rome II
/ Insubres (Rise of the Republic)
Rise of the Republic
Insubres (Rise of the Republic)
The Insubres are wise and ancient. They arrived in Italy long ago and settled in its northwestern part. Their neighbours, the Etruscans, are probably the most influential civilisation in this part of the world, and the communication between them has proved highly beneficial for the Insubres. They have adopted some Etruscan cultural and military traditions and raised their prestige and prosperity as a result. A trade in natural resources and slaves was established early on, and became the basis for growth, both economic and cultural. Another strong influence came from the Greeks, who have been trading with Gallic people for centuries. The Insubres' ambitions are focused on providing a safe, bright future for everyone in the community. Their long coexistence with other cultures has contributed strongly to their affinity for and expertise in diplomacy, and as trade or military partners. To persevere, the Insubres must overcome the ambitions and desires of their neighbours, both close and distant.
Campaign Map
Faction Name

Insubres (Rise of the Republic)
Campaign

main_invasion
Culture

rom_Barbarian
Subculture

sc_rom_gaul
Military Group

inv_insurbes
Faction Group

inv_faction_group_gallic_tribes
Faction Group
Gallic Tribes
The Gauls are an influential, vigorous people, not just warriors but master craftsmen too.
(NOT DISPLAYED) Enables local recruitment of champions
(NOT DISPLAYED) Enables local recruitment of dignitaries
(NOT DISPLAYED) Pre-siege: siege tower
Fearsome Gauls: +15% income from raiding and sacking
[NOT DISPLAYED] +3 security against authority-based agent actions
[NOT DISPLAYED] +3 security against cunning-based agent actions
[NOT DISPLAYED] +3 security against zeal-based agent actions
Terrors of the Night: Can always choose to fight night battles
+100% movement range for all fleets
Political Parties
Clan of the Sun
PLACEHOLDER DESCRIPTION
Playable: False
Initial Power: 35
No Effect
Clan of the Moon
PLACEHOLDER DESCRIPTION
Playable: False
Initial Power: 35
No Effect
Angry Bull Clan
PLACEHOLDER DESCRIPTION
Playable: False
Initial Power: 35
No Effect
Giant Boar Clan
PLACEHOLDER DESCRIPTION
Playable: False
Initial Power: 35
No Effect
White Dove Clan
PLACEHOLDER DESCRIPTION
Playable: False
Initial Power: 35
No Effect
Black Serpent Clan
PLACEHOLDER DESCRIPTION
Playable: False
Initial Power: 35
No Effect
Insubres
PLACEHOLDER DESCRIPTION
Playable: True
Initial Power: 35
(NOT DISPLAYED) Enables local recruitment of champions
(NOT DISPLAYED) Enables local recruitment of spies
Barbarian Tact: +30 to diplomacy with all factions
Government Actions: periodically ask the Council of Druids to assist in civil affairs
General
160
Gallic Elder Swordsmen
(inv_ins_gallic_elder_swordsmen)
Melee Infantry
160
Gallic Heavy Spearmen
(inv_ins_gallic_heavy_spearmen)
Spear Infantry
80
Noble Horsemen
(inv_sen_noble_horsemen)
Melee Cavalry
Melee Infantry
Missile Infantry
120
Highland Hunters
(inv_ins_highland_hunters)
Missile Infantry
120
Native Iapygian Archers
(inv_local_apulian_archers)
Missile Infantry
120
Native Iapygian Javelinmen
(inv_local_apulian_javelinmen)
Missile Infantry
120
Native Bruttii Slingers
(inv_local_brutii_slingers)
Missile Infantry
120
Native Greek Archers
(inv_local_greek_archers)
Missile Infantry
120
Native Italian Skirmishers
(inv_local_italian_skirmishers)
Missile Infantry
120
Native Italian Slingers
(inv_local_italian_slingers)
Missile Infantry
120
Native Lucanian Ambushers
(inv_local_lucanian_ambushers)
Missile Infantry
120
Native Sabine Skirmishers
(inv_local_sabine_skirmishers)
Missile Infantry
120
Native Sardi Bowmen
(inv_local_sardi_bowmen)
Missile Infantry
120
Gallic Hunters
(inv_sen_gallic_hunters)
Missile Infantry
120
Gallic Skirmishers
(inv_sen_gallic_skirmishers)
Missile Infantry
120
Tribeless Slingers
(inv_sen_tribeless_slingers)
Missile Infantry
Spear Infantry
160
Gallic Heavy Spearmen
(inv_ins_gallic_heavy_spearmen)
Spear Infantry
160
Native Carthaginian Spearmen
(inv_local_carthaginian_spearmen)
Spear Infantry
160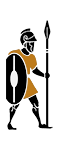 Native Etruscan Spearmen
(inv_local_etruscan_spearmen)
Spear Infantry
160
Native Greek Militia
(inv_local_greek_militia)
Spear Infantry
160
Native Latin Spearmen
(inv_local_latin_spearmen)
Spear Infantry
160
Native Umbrian Spearmen
(inv_local_umbrian_spearmen)
Spear Infantry
160
Native Volsci Spearmen
(inv_local_volsci_spearmen)
Spear Infantry
160
Gallic Spearmen
(inv_sen_gallic_spearmen)
Spear Infantry
160
Tribeless Spearmen
(inv_sen_tribeless_spearmen)
Spear Infantry
Melee Cavalry
80
Native Aequi Horsemen
(inv_local_aequi_horsemen)
Melee Cavalry
80
Native Campanian Cavalry
(inv_local_campanian_cavalry)
Melee Cavalry
80
Native Ligurian Horsemen
(inv_local_ligurian_horsemen)
Melee Cavalry
80
Gallic Axe Cavalry
(inv_sen_gallic_axe_cavalry)
Melee Cavalry
80
Gallic Horsemen
(inv_sen_gallic_horsemen)
Melee Cavalry
80
Noble Horsemen
(inv_sen_noble_horsemen)
Melee Cavalry
Missile Cavalry
80
African Cavalry
(inv_local_african_cavalry)
Missile Cavalry
80
Native Veneti Raiders
(inv_local_veneti_raiders)
Missile Cavalry
80
Gallic Horse Skirmishers
(inv_sen_gallic_horse_skirmishers)
Missile Cavalry
Chariot
20
Gallic Chariots
(inv_sen_chariots)
Chariot
Elephant
12
African Elephants
(inv_local_african_elephants)
Elephant
Admiral
100
Medium Assault Raider - Gallic Elder Swordsmen
(inv_sen_medium_assault_raider_gallic_elder_swordsmen)
Melee Ship
Melee Ship
120
Assault Tetreres - Carthaginian Hoplites
(inv_car_specialport_greek_four_hoplites)
Melee Ship
160
Assault Hexeres - Sacred Band
(inv_car_specialport_greek_four_sacred_band)
Melee Ship
60
Assault Dieres - Carthaginian Infantry
(inv_car_specialport_greek_two_Infantry)
Melee Ship
60
Assault Dieres - Carthaginian Hoplites
(inv_car_specialport_greek_two_hoplites)
Melee Ship
60
Assault Dieres - Sword Militia
(inv_car_specialport_greek_two_sword_militia)
Melee Ship
100
Medium Assault Raider - Longsword Warriors
(inv_ins_medium_assault_raider_longsword_warriors)
Melee Ship
100
Medium Assault Raider - Gallic Elder Swordsmen
(inv_sen_medium_assault_raider_gallic_elder_swordsmen)
Melee Ship
80
Assault Raider - Gallic Axemen
(inv_sen_raider_melee_gallic_axemen)
Melee Ship
80
Assault Raider - Tribeless Warriors
(inv_sen_raider_melee_tribeless_warriors)
Melee Ship
Missile Ship
100
Pursuit Trihemiolia - Carthaginian Javelinmen
(inv_car_specialport_greek_two_halfer_car_specialportthaginian_javelin)
Missile Ship
80
Missile Raider - Highland Hunters
(inv_ins_raider_ranged_highland_hunters)
Missile Ship
80
Missile Raider - Tribeless Slingers
(inv_sen_barbarian_raider_tribeless_slingers)
Missile Ship
80
Missile Raider - Gallic Hunters
(inv_sen_raider_ranged_gallic_hunters)
Missile Ship
Barion
Herdonia
Sipious
Sylbion
Algarium
Nùgoro
Terranòa
Thathari
Consentia
Croton
Terina
Thurii
Brentesion
Hydros
Manduria
Taras
Capua
Neapolis
Pithekousai
Poseidonia
Carthago
Kerkouane
Utica
Aethalia
Aleria
Mantinon
Pallas
Akragas
Entella
Motya
Panormos
Luna
Pisa
Sarsina
Viesul
Aesernia
Histonium
Teate
Felsina
Parmni
Placentia
Ravenna
Brixia
Eporedia
Mediolanon
Vercelum
Cornus
Karalis
Nuraxi
Sulci
Hipponion
Locri
Rhegion
Skyllition
Anagni
Antium
Casinum
Fregellae
Clavenna
Comum
Oscela
Albingaunum
Asta
Retovium
Stalia
Aceruntia
Elea
Herakleia
Potentia
Ausculum
Firmum
Hadria
Bergamum
Feltria
Sebatum
Tridentum
Ostia
Roma
Alba Fucens
Cures
Nursia
Reate
Bovianum
Compsa
Corfinium
Terventum
Ariminum
Caesena
Sena
Agyrion
Katane
Kephaloidion
Messini
Gela
Hybla Heraea
Leontini
Syrakousai
Fufluna
Tarchuna
Vatluna
Velusna
Terra Incognita
Aritim
Clevsin
Felathri
Siena
Iguvium
Perusia
Sestinum
Spolettium
Cisra
Veii
Patavium
Tarvisium
Tegeste
Vedinum