Home
/
Total War: Rome II
/ Caledonii (Empire Divided)
Empire Divided
Caledonii (Empire Divided)
The Caledonii were a confederation of northern British tribes, banding together as an enemy of the Roman invaders. Tacitus described them as burly, red-haired northmen with long limbs; furious and barbaric. They battled the Roman invaders on many occasions and were never truly conquered, even pushing the Romans back to Hadrian's Wall before an accord was made. After the western provinces declared autonomy in the guise of Gallic Rome, savvy Caledonii chiefs recognised this as an opportunity and had to decide between becoming honourable allies or taking advantage of Rome's instability.
Campaign Map
Faction Name

Caledonii (Empire Divided)
Campaign

main_3c
Culture

rom_Barbarian
Subculture

sc_rom_british
Military Group

3c_caledones
Faction Group

3c_faction_group_britannic
Faction Group
British Tribes
The Celts of Britannia may be savages on the battlefield but are far from barbarians in their tribal settlements.
Heroic Culture: +20% charge bonus for all units
Sacred Springs: +6 sanitation in all your provinces
(NOT DISPLAYED) Pre-siege: battering ram
(NOT DISPLAYED) Enables settlement gates to pour boiling oil
(NOT DISPLAYED) Enables local recruitment of champions
(NOT DISPLAYED) Enables local recruitment of dignitaries
(NOT DISPLAYED) Pre-siege: siege tower
(NOT DISPLAYED) Enables local recruitment of spies
(NOT DISPLAYED) Pre-siege: tortoise
(stone walls only)
[NOT DISPLAYED] +3 security against authority-based agent actions
[NOT DISPLAYED] +3 security against cunning-based agent actions
[NOT DISPLAYED] +3 security against zeal-based agent actions
Political Parties
Seahorse Clan
PLACEHOLDER DESCRIPTION
Playable: False
Initial Power: 35
No Effect
Hill Warriors Clan
PLACEHOLDER DESCRIPTION
Playable: False
Initial Power: 35
No Effect
Iron Axe Clan
PLACEHOLDER DESCRIPTION
Playable: False
Initial Power: 35
No Effect
Wooden Shield Clan
PLACEHOLDER DESCRIPTION
Playable: False
Initial Power: 35
No Effect
Angry Beast Clan
PLACEHOLDER DESCRIPTION
Playable: False
Initial Power: 35
No Effect
Warhorse Clan
PLACEHOLDER DESCRIPTION
Playable: False
Initial Power: 35
No Effect
The Caledoni
PLACEHOLDER DESCRIPTION
Playable: True
Initial Power: 35

[NOT DISPLAYED] adds subsistence wealth to faction capital only / scope: faction
Cultural Aspirations: Moderate diplomatic bonus with all non-barbarian tribes
Fierce Independence: +20% melee attack during battles in own or allied territory
General
20
Armoured Chariots
(3c_Cal_Armoured_Chariots_commander)
Chariot
80
Heroic Riders Bodyguard
(3c_Cal_Caledonian_Heroic_Riders_commander)
Melee Cavalry
160
Caledonii Oathsworn Bodyguard
(3c_Cal_Caledonian_Oathsworn_commander)
Melee Infantry
Melee Infantry
160
Ambushers
(3c_Cal_Ambushers)
Melee Infantry
160
Caledonii Oathsworn
(3c_Cal_Caledonian_Oathsworn)
Melee Infantry
160
Caledonii Oathsworn Bodyguard
(3c_Cal_Caledonian_Oathsworn_commander)
Melee Infantry
160
Celtic Sword Band
(3c_Cal_Celtic_Sword_Band)
Melee Infantry
160
Chosen Sword Band
(3c_Cal_Chosen_Sword_Band)
Melee Infantry
160
Scatha Shadows
(3c_Cal_Scatha_Shadows)
Melee Infantry
160
Celtic Swordsmen
(3c_Cel_Celtic_Swordsmen)
Melee Infantry
160
Painted Warriors
(3c_Cel_Painted_Warriors)
Melee Infantry
Missile Infantry
120
Elite Highland Archers
(3c_Cal_Elite_Highland_Archers)
Missile Infantry
120
Highland Archers
(3c_Cal_Highland_Archers)
Missile Infantry
120
Celtic Archers
(3c_Cel_Celtic_Archers)
Missile Infantry
120
Celtic Skirmishers
(3c_Cel_Celtic_Skirmishers)
Missile Infantry
Spear Infantry
160
Caledonii Spear Wall
(3c_Cal_Caledonian_Spear_Wall)
Spear Infantry
160
Celtic Levy
(3c_Cel_Celtic_Levy)
Spear Infantry
160
Celtic Spearmen
(3c_Cel_Celtic_Spearmen)
Spear Infantry
Melee Cavalry
80
Caledonii Heroic Riders
(3c_Cal_Caledonian_Heroic_Riders)
Melee Cavalry
80
Heroic Riders Bodyguard
(3c_Cal_Caledonian_Heroic_Riders_commander)
Melee Cavalry
80
Celtic Horsemen
(3c_Cel_Celtic_Horsemen)
Melee Cavalry
80
Celtic Nobles
(3c_Cel_Celtic_Nobles)
Melee Cavalry
Missile Cavalry
80
Celtic Horse Skirmishers
(3c_Cel_Celtic_Horse_Skirmishers)
Missile Cavalry
Chariot
20
Armoured Chariots
(3c_Cal_Armoured_Chariots)
Chariot
20
Armoured Chariots
(3c_Cal_Armoured_Chariots_commander)
Chariot
20
Chariots
(3c_Cel_Chariots)
Chariot
Fixed Artillery
40
Briton Giant Ballista
(3c_Bri_Giant_Ballista)
Fixed Artillery
40
Briton Scorpion (Fixed)
(3c_Bri_Scorpion)
Fixed Artillery
40
Briton Bastion Scorpion
(3c_Bri_Scorpion_Bastion)
Fixed Artillery
Field Artillery
40
Briton Ballista
(3c_Bri_Ballista)
Field Artillery
40
Briton Bastion Ballista
(3c_Bri_Ballista_Bastion)
Field Artillery
40
Briton Scorpion
(3c_Bri_Cheiroballistra)
Field Artillery
40
Briton Heavy Onager
(3c_Bri_Large_Onager)
Field Artillery
40
Briton Onager
(3c_Bri_Onager)
Field Artillery
40
Briton Bastion Onager
(3c_Bri_Onager_Bastion)
Field Artillery
Special
40
Celtic Warhounds
(3c_Cel_Celtic_Warhounds)
Special
40
Wolfhounds
(3c_Cel_Wolfhounds)
Special
Admiral
120
Heavy Raider - Painted Warriors
(3c_Cal_Heavy_Assault_Raider_commander)
Melee Ship
100
Medium Assault Raider - Celtic Swordsmen
(3c_Cal_Medium_Assault_Raider_commander)
Melee Ship
Melee Ship
80
Assault Raider - Celtic Sword Band
(3c_Cal_Assault_Raider)
Melee Ship
120
Heavy Raider - Painted Warriors
(3c_Cal_Heavy_Assault_Raider)
Melee Ship
120
Heavy Raider - Painted Warriors
(3c_Cal_Heavy_Assault_Raider_commander)
Melee Ship
100
Medium Assault Raider - Celtic Swordsmen
(3c_Cal_Medium_Assault_Raider)
Melee Ship
100
Medium Assault Raider - Celtic Swordsmen
(3c_Cal_Medium_Assault_Raider_commander)
Melee Ship
Missile Ship
100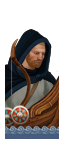 Medium Missile Raider - Highland Archers
(3c_Cal_Medium_Missile_Raider)
Missile Ship
80
Missile Raider - Celtic Archers
(3c_Cal_Missile_Raider)
Missile Ship
Athenae
Rome (Empire Divided)
Gortyna
Rome (Empire Divided)
Sparta
Rome (Empire Divided)
Alexandria
Egypt (Empire Divided)
Diospolis
Egypt (Empire Divided)
Memphis
Egypt (Empire Divided)
Myos Hormos
Egypt (Empire Divided)
Aksum
Axum (Empire Divided)
Meroe
Meroe (Empire Divided)
Ptolemais Theron
Blemmyes (Empire Divided)
Carthago
Rome (Empire Divided)
Hadrumentum
Rome (Empire Divided)
Leptis Magna
Rome (Empire Divided)
Macomades
Rome (Empire Divided)
Burdigala
Gallic Rome (Empire Divided)
Gergovia
Gallic Rome (Empire Divided)
Limonum
Gallic Rome (Empire Divided)
Eudaemon
Himyar (Empire Divided)
Maas-gat
Mascat (Empire Divided)
Marib

Saba (Empire Divided)
Adummatu
Lakhmids (Empire Divided)
Gerrha
Gerrhea (Empire Divided)
Yathrib
Ma'In (Empire Divided)
Amul
Margiana (Empire Divided)
Artacoana
Margiana (Empire Divided)
Merv
Margiana (Empire Divided)
Arsamosata
Armenia (Empire Divided)
Artaxa
Armenia (Empire Divided)
Carana
Armenia (Empire Divided)
Tigranocerta
Armenia (Empire Divided)
Ephesus
Lydia (Empire Divided)
Pergamon
Lydia (Empire Divided)
Pessinus
Lydia (Empire Divided)
Rhodos
Lydia (Empire Divided)
Baktria
Baktria (Empire Divided)
Eucratides
Baktria (Empire Divided)
Kapisene
Baktria (Empire Divided)
Corduba
Lusitania (Empire Divided)
Gades
Lusitania (Empire Divided)
Toletum
Hispania Citerior (Empire Divided)
Nemecatum
Gallic Rome (Empire Divided)
Treverorum
Gallic Rome (Empire Divided)
Amaseia
Lydia (Empire Divided)
Nicomedia
Lydia (Empire Divided)
Sinope
Lydia (Empire Divided)
Trapezos
Lydia (Empire Divided)
Panticapaeum
Bosporou (Empire Divided)
Phanagoria
Bosporou (Empire Divided)
Tanais
Bosporou (Empire Divided)
Camulodunum
Britannia (Empire Divided)
Isca
Britannia (Empire Divided)
Mordiunon
Britannia (Empire Divided)
Sleaford
Britannia (Empire Divided)
Bam
The Sassanids (Empire Divided)
Harmozia
The Sassanids (Empire Divided)
Gabala
Ardhan (Empire Divided)
Mtskheta

Kartli (Empire Divided)
Phasis
Colchis (Empire Divided)
Akhur
Dahae (Empire Divided)
Aktau
Dahae (Empire Divided)
Genua
Roman Pretenders (Empire Divided)
Mediolanum
Roman Pretenders (Empire Divided)
Patavium
Roman Pretenders (Empire Divided)
Aleria
Roman Pretenders (Empire Divided)
Caralis
Roman Pretenders (Empire Divided)
Pelendava
Roxolani (Empire Divided)
Petrodava
Gothi (Empire Divided)
Piscul
Roxolani (Empire Divided)
Zarmizegetusa
Rome (Empire Divided)
Ancyra
Galatia (Empire Divided)
Iconium
Galatia (Empire Divided)
Mazaca
Galatia (Empire Divided)
Side
Galatia (Empire Divided)
Bibracte
Gallic Rome (Empire Divided)
Cenabum
Gallic Rome (Empire Divided)
Darioritum
Gallic Rome (Empire Divided)
Iuliobana
Gallic Rome (Empire Divided)
Oraea
Sakastan (Empire Divided)
Phrada
Sakastan (Empire Divided)
Pura
Sakastan (Empire Divided)
Bavay
Gallic Rome (Empire Divided)
Vesonto
Gallic Rome (Empire Divided)
Bergium
Alemanni (Empire Divided)
Budorgis

Marcomanni (Empire Divided)
Istros
Quadi (Empire Divided)
Ibossim
Hispania Citerior (Empire Divided)
Nova Carthago
Hispania Citerior (Empire Divided)
Numantia
Hispania Citerior (Empire Divided)
Saguntum
Hispania Citerior (Empire Divided)
Dyrrachium
Rome (Empire Divided)
Narona
Rome (Empire Divided)
Salona
Rome (Empire Divided)
Beneventum
Roman Pretenders (Empire Divided)
Brundisium
Roman Pretenders (Empire Divided)
Cosentia
Roman Pretenders (Empire Divided)
Jerusalem

Palmyra (Empire Divided)
Salamis

Palmyra (Empire Divided)
Tyros

Palmyra (Empire Divided)
Ariminium
Roman Pretenders (Empire Divided)
Arretium
Roman Pretenders (Empire Divided)
Asculum
Roman Pretenders (Empire Divided)
Roma
Roman Pretenders (Empire Divided)
Ammonium
Egypt (Empire Divided)
Augila
Nasamones (Empire Divided)
Cyrene
Rome (Empire Divided)
Paraitonion
Egypt (Empire Divided)
Arsenium
Vandali (Empire Divided)
Carrodunum
Vandali (Empire Divided)
Grinev
Buri (Empire Divided)
Oblin
Nahanarvali (Empire Divided)
Ebora
Lusitania (Empire Divided)
Olisipo
Lusitania (Empire Divided)
Apollonia
Rome (Empire Divided)
Pharsalus
Rome (Empire Divided)
Thessalonica
Rome (Empire Divided)
Flevium
Franci (Empire Divided)
Treva
Saxoni (Empire Divided)
Tulifurdum
Langobardi (Empire Divided)
Rutubis
Mauri (Empire Divided)
Siga
Mauretania (Empire Divided)
Tingis
Mauretania (Empire Divided)
Arsakia
The Sassanids (Empire Divided)
Ekbatana
Media (Empire Divided)
Gazaca
Media (Empire Divided)
Phraaspa
Media (Empire Divided)
Charax
The Sassanids (Empire Divided)
Ctesiphon
The Sassanids (Empire Divided)
Edessa

Palmyra (Empire Divided)
Hatra
The Sassanids (Empire Divided)
Charmuthas
Nabataea (Empire Divided)
Hegra
Nabataea (Empire Divided)
Petra

Palmyra (Empire Divided)
Massilia
Gallic Rome (Empire Divided)
Narbo
Gallic Rome (Empire Divided)
Tolosa
Gallic Rome (Empire Divided)
Capsa
Numidia (Empire Divided)
Cirta
Numidia (Empire Divided)
Dimmidi
Numidia (Empire Divided)
Iol
Numidia (Empire Divided)
Dura

Palmyra (Empire Divided)
Palmyra

Palmyra (Empire Divided)
Aquincum
Rome (Empire Divided)
Segestica
Rome (Empire Divided)
Singidun
Rome (Empire Divided)
Hekatompylos
The Sassanids (Empire Divided)
Nisa
The Sassanids (Empire Divided)
Susia
The Sassanids (Empire Divided)
Zadrakata
The Sassanids (Empire Divided)
Gor
The Sassanids (Empire Divided)
Persepolis
The Sassanids (Empire Divided)
Susa
The Sassanids (Empire Divided)
Cydamus
Garamantia (Empire Divided)
Garama
Garamantia (Empire Divided)
Eilodon
Caledonii (Empire Divided)
Elbana
Ebdani (Empire Divided)
Stanwick
Britannia (Empire Divided)
Kelheim
Gallic Rome (Empire Divided)
Koria
Gallic Rome (Empire Divided)
Noreia
Rome (Empire Divided)
Octoduris
Gallic Rome (Empire Divided)
Melgunov
Gothi (Empire Divided)
Olbia
Gothi (Empire Divided)
Solokha
Heruli (Empire Divided)
Gelonus
Alani (Empire Divided)
Samandar
Alani (Empire Divided)
Sarai
Iastae (Empire Divided)
Siracena
Alani (Empire Divided)
Agrigentum
Roman Pretenders (Empire Divided)
Panormus
Roman Pretenders (Empire Divided)
Syracuse
Roman Pretenders (Empire Divided)
Calancorum
Semnones (Empire Divided)
Pelplin
Rugii (Empire Divided)
Setidava
Burgundii (Empire Divided)
Virunium
Varini (Empire Divided)
Antioch

Palmyra (Empire Divided)
Samosata

Palmyra (Empire Divided)
Tarsus

Palmyra (Empire Divided)
Thapsacus

Palmyra (Empire Divided)
Aracillum
Hispania Citerior (Empire Divided)
Brigantium
Lusitania (Empire Divided)
Tarraco
Hispania Citerior (Empire Divided)
Terra Incognita
Antheia
Rome (Empire Divided)
Naissos
Rome (Empire Divided)
Odessos
Rome (Empire Divided)
Pulpudeva
Rome (Empire Divided)
Bukhara
Kwarezm (Empire Divided)
Maracanda
Baktria (Empire Divided)