Home
/
Total War: Rome II
/ Rome (Rise of the Republic)
Rise of the Republic
Rome (Rise of the Republic)
A hundred years have passed since the expulsion of the last king from Rome, heralding the birth of the Roman Republic. It has been a glorious transformation that has changed the Roman state profoundly; it's also been a time of scarcity and hardship. Throughout this time, the newly-born Republic's territory has remained unchanged, encompassing limited areas around the city, and along the Tiber a tiny sleeve of land reaching the shore. Now, times are changing and prosperity once again returns. Rome's ambitions will be quenched by nothing less than glory, prominence and supremacy over all other peoples. In their path lie the sophisticated Etruscans to the north, the hordes of barbarian Gauls to the northeast, and the Latins and mountain tribes to the south. Rome's task is both difficult and perilous, but the task of her rivals is impossible and doomed to failure!
Campaign Map
Faction Name

Rome (Rise of the Republic)
Campaign

main_invasion
Culture

rom_Roman
Subculture

sc_rom_roman
Military Group

inv_roman
Faction Group

inv_faction_group_italian_civilizations
Faction Group
Italian Civilisations
Situated in the heart of the Italian peninsula, these ancient nations lay the foundations of civilisation.
(NOT DISPLAYED) Enables local recruitment of champions
(NOT DISPLAYED) Enables local recruitment of dignitaries
(NOT DISPLAYED) Pre-siege: siege tower
Destined for Greatness: -50% resistance to foreign occupation
Written Knowledge: +10% research rate
[NOT DISPLAYED] +3 security against authority-based agent actions
[NOT DISPLAYED] +3 security against cunning-based agent actions
[NOT DISPLAYED] +3 security against zeal-based agent actions
+100% movement range for all fleets
Political Parties
House of Aemilia
PLACEHOLDER DESCRIPTION
Playable: False
Initial Power: 35
No Effect
House of Claudia
PLACEHOLDER DESCRIPTION
Playable: False
Initial Power: 35
No Effect
House of Cornelia
PLACEHOLDER DESCRIPTION
Playable: False
Initial Power: 35
No Effect
House of Fabia
PLACEHOLDER DESCRIPTION
Playable: False
Initial Power: 35
No Effect
House of Servilia
PLACEHOLDER DESCRIPTION
Playable: False
Initial Power: 35
No Effect
House of Valeria
PLACEHOLDER DESCRIPTION
Playable: False
Initial Power: 35
No Effect
House of Licinia
PLACEHOLDER DESCRIPTION
Playable: False
Initial Power: 35
No Effect
House of Furia
PLACEHOLDER DESCRIPTION
Playable: True
Initial Power: 35
(NOT DISPLAYED) Enables local recruitment of dignitaries
(NOT DISPLAYED) Enables local recruitment of spies
Capitoline Hill Fortifications: two battles are required for the city of Rome to fall
Government Action: periodically organise elections for consuls or a dictator
General
80
Elite Equites
(inv_rom_elite_equites)
Melee Cavalry
160
Triarii
(inv_rom_triarii)
Spear Infantry
160
Veteran Centuriae
(inv_rom_veteran_centuriae)
Spear Infantry
Melee Infantry
Missile Infantry
120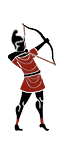 Native Iapygian Archers
(inv_local_apulian_archers)
Missile Infantry
120
Native Iapygian Javelinmen
(inv_local_apulian_javelinmen)
Missile Infantry
120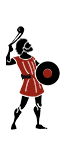 Native Bruttii Slingers
(inv_local_brutii_slingers)
Missile Infantry
120
Native Gallic Hunters
(inv_local_gallic_hunters)
Missile Infantry
120
Native Greek Archers
(inv_local_greek_archers)
Missile Infantry
120
Native Italian Skirmishers
(inv_local_italian_skirmishers)
Missile Infantry
120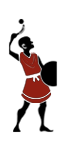 Native Italian Slingers
(inv_local_italian_slingers)
Missile Infantry
120
Native Lucanian Ambushers
(inv_local_lucanian_ambushers)
Missile Infantry
120
Native Sabine Skirmishers
(inv_local_sabine_skirmishers)
Missile Infantry
120
Native Sardi Bowmen
(inv_local_sardi_bowmen)
Missile Infantry
120
Accensi
(inv_rom_accensi)
Missile Infantry
120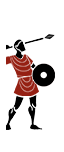 Leves
(inv_rom_leves)
Missile Infantry
120
Velites
(inv_rom_velites)
Missile Infantry
Spear Infantry
160
Native Carthaginian Spearmen
(inv_local_carthaginian_spearmen)
Spear Infantry
160
Native Etruscan Spearmen
(inv_local_etruscan_spearmen)
Spear Infantry
160
Native Greek Militia
(inv_local_greek_militia)
Spear Infantry
160
Native Umbrian Spearmen
(inv_local_umbrian_spearmen)
Spear Infantry
160
Native Volsci Spearmen
(inv_local_volsci_spearmen)
Spear Infantry
160
Centuriae
(inv_rom_centuriae)
Spear Infantry
160
Hastati
(inv_rom_hastati)
Spear Infantry
160
Latin Spearmen
(inv_rom_latin_spearmen)
Spear Infantry
160
Principes
(inv_rom_principes)
Spear Infantry
160
Roman Light Hoplites
(inv_rom_roman_light_hoplites)
Spear Infantry
160
Triarii
(inv_rom_triarii)
Spear Infantry
160
Veteran Centuriae
(inv_rom_veteran_centuriae)
Spear Infantry
Melee Cavalry
80
Italian Cavalry
(inv_etr_italian_cavalry)
Melee Cavalry
80
Native Aequi Horsemen
(inv_local_aequi_horsemen)
Melee Cavalry
80
Native Campanian Cavalry
(inv_local_campanian_cavalry)
Melee Cavalry
80
Native Gallic Horsemen
(inv_local_gallic_horsemen)
Melee Cavalry
80
Native Ligurian Horsemen
(inv_local_ligurian_horsemen)
Melee Cavalry
80
Elite Equites
(inv_rom_elite_equites)
Melee Cavalry
80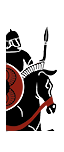 Eques
(inv_rom_eques)
Melee Cavalry
Missile Cavalry
80
Italian Horse Skirmishers
(inv_ita_horse_skirmishers)
Missile Cavalry
80
African Cavalry
(inv_local_african_cavalry)
Missile Cavalry
80
Native Veneti Raiders
(inv_local_veneti_raiders)
Missile Cavalry
Elephant
12
African Elephants
(inv_local_african_elephants)
Elephant
Fixed Artillery
40
Roman Polybolos
(inv_rom_polybolos)
Fixed Artillery
Field Artillery
40
Roman Ballista
(inv_rom_ballista)
Field Artillery
Admiral
120
Assault Tetreres - Triarii
(inv_rom_medium_assault_raider_triarii)
Melee Ship
120
Assault Tetreres - Veteran Centuriae
(inv_rom_medium_assault_raider_veteran_centuriae)
Melee Ship
Melee Ship
120
Assault Tetreres - Carthaginian Hoplites
(inv_car_specialport_greek_four_hoplites)
Melee Ship
160
Assault Hexeres - Sacred Band
(inv_car_specialport_greek_four_sacred_band)
Melee Ship
60
Assault Dieres - Carthaginian Infantry
(inv_car_specialport_greek_two_Infantry)
Melee Ship
60
Assault Dieres - Carthaginian Hoplites
(inv_car_specialport_greek_two_hoplites)
Melee Ship
60
Assault Dieres - Sword Militia
(inv_car_specialport_greek_two_sword_militia)
Melee Ship
60
Assault Dieres - Rorarii
(inv_rom_assault_raider_rorarii)
Melee Ship
60
Assault Dieres - Roman Swordsmen
(inv_rom_assault_raider_swordsmen)
Melee Ship
120
Assault Tetreres - Centuriae
(inv_rom_medium_assault_raider_centuriae)
Melee Ship
120
Assault Tetreres - Principes
(inv_rom_medium_assault_raider_principes)
Melee Ship
120
Assault Tetreres - Triarii
(inv_rom_medium_assault_raider_triarii)
Melee Ship
120
Assault Tetreres - Veteran Centuriae
(inv_rom_medium_assault_raider_veteran_centuriae)
Melee Ship
Missile Ship
100
Pursuit Trihemiolia - Carthaginian Javelinmen
(inv_car_specialport_greek_two_halfer_car_specialportthaginian_javelin)
Missile Ship
140
Missile Penteres - Velites
(inv_rom_medium_assault_raider_velites)
Missile Ship
80
Missile Trieres - Leves
(inv_rom_raider_ranged_leves)
Missile Ship
Barion
Herdonia
Sipious
Sylbion
Algarium
Nùgoro
Terranòa
Thathari
Consentia
Croton
Terina
Thurii
Brentesion
Hydros
Manduria
Taras
Capua
Neapolis
Pithekousai
Poseidonia
Carthago
Kerkouane
Utica
Aethalia
Aleria
Mantinon
Pallas
Akragas
Entella
Motya
Panormos
Luna
Pisa
Sarsina
Viesul
Aesernia
Histonium
Teate
Felsina
Parmni
Placentia
Ravenna
Brixia
Eporedia
Mediolanon
Vercelum
Cornus
Karalis
Nuraxi
Sulci
Hipponion
Locri
Rhegion
Skyllition
Anagni
Antium
Casinum
Fregellae
Clavenna
Comum
Oscela
Albingaunum
Asta
Retovium
Stalia
Aceruntia
Elea
Herakleia
Potentia
Ausculum
Firmum
Hadria
Bergamum
Feltria
Sebatum
Tridentum
Ostia
Roma
Alba Fucens
Cures
Nursia
Reate
Bovianum
Compsa
Corfinium
Terventum
Ariminum
Caesena
Sena
Agyrion
Katane
Kephaloidion
Messini
Gela
Hybla Heraea
Leontini
Syrakousai
Fufluna
Tarchuna
Vatluna
Velusna
Terra Incognita
Aritim
Clevsin
Felathri
Siena
Iguvium
Perusia
Sestinum
Spolettium
Cisra
Veii
Patavium
Tarvisium
Tegeste
Vedinum