Home
/
Total War: Rome II
/ Rome (Caesar in Gaul)
Caesar in Gaul
Rome (Caesar in Gaul)
Although not inevitable at this stage, war in Gaul is, nevertheless, highly desirable to Julius Caesar. There is continued unrest following the defeat of the pro-Roman Aedui at the hands of neighbouring tribes; the Germanic Suebi have settled west of the Rhine and pressurized the Helvetii to migrate deeper into Gaul. Holding office as proconsul of both Illyricum and Cisalpine Gaul, intervention in the region will open up the rest of the country to Roman dominance, in turn strengthening Caesar's political position at home in the Senate.
Campaign Map
Faction Name

Rome (Caesar in Gaul)
Campaign

main_gaul
Culture

rom_Roman
Subculture

sc_rom_roman
Military Group

CiG_roman
Faction Group

gaul_faction_group_rome
Faction Group

Rome
He who rules in Rome can rule the world, but only through the glory of conquest!
[NOT DISPLAYED] +3 security against authority-based agent actions
[NOT DISPLAYED] +3 security against cunning-based agent actions
[NOT DISPLAYED] +3 security against zeal-based agent actions
Roman Legions: +2 recruitment slot in all your provinces
Marching Orders: +15% movement range for all armies
Political Parties
Proconsulate of Gallia
Now his consular year is over, Caesar has secured the proconsulate of Gallia Cisalpine for 5 years. This is a great opportunity to improve his personal fortunes and achieve glory for Rome at the same time.
Playable: True
Initial Power: 55
Paragons of Civilisation: +15% morale during battles in neutral or enemy territory
Romanisation: +2 to cultural conversion

[NOT DISPLAYED] adds subsistence wealth to faction capital only / scope: faction
[NOT DISPLAYED] +3 security against authority-based agent actions
[NOT DISPLAYED] +3 security against cunning-based agent actions
[NOT DISPLAYED] +3 security against zeal-based agent actions
General
40
Legatus
(CiG_Rom_Legatus)
Command
160
Veteran Legionaries
(CiG_Rom_Vet_Legionaries)
Melee Infantry
Command
40
Legatus
(CiG_Rom_Legatus)
Command
Melee Infantry
160
Sword Band
(CiG_Bri_Sword_Band)
Melee Infantry
160
Naked Warriors
(CiG_Cel_Naked_Warriors)
Melee Infantry
160
Celtic Warriors
(CiG_Cel_Warriors)
Melee Infantry
160
Bloodsworn
(CiG_Ger_Bloodsworn)
Melee Infantry
160
Club Levy
(CiG_Ger_Club_Levy)
Melee Infantry
160
First Cohort
(CiG_Rom_First_Cohort)
Melee Infantry
160
Legionaries
(CiG_Rom_Legionaries)
Melee Infantry
160
Veteran Legionaries
(CiG_Rom_Vet_Legionaries)
Melee Infantry
120
Plebs
(Rom_Plebs)
Melee Infantry
Missile Infantry
120
Briton Slingers
(CiG_Bri_Slingers)
Missile Infantry
120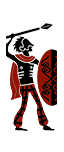 Celtic Skirmishers
(CiG_Cel_Skirm)
Missile Infantry
120
Celtic Slingers
(CiG_Cel_Slingers)
Missile Infantry
120
Longbow Hunters
(CiG_Ger_Longbow_Hunters)
Missile Infantry
Spear Infantry
160
Spear Band
(CiG_Bri_Spear_Band)
Spear Infantry
160
Levy Freemen
(CiG_Cel_Levy_Freemen)
Spear Infantry
160
Spear Warriors
(CiG_Cel_Spear_Warriors)
Spear Infantry
160
Spear Brothers
(CiG_Ger_Spear_Brothers)
Spear Infantry
160
Spear Levy
(CiG_Ger_Spear_Levy)
Spear Infantry
160
Citizen Hoplites
(CiG_Gre_Citizen_Hoplites)
Spear Infantry
160
Hoplites
(CiG_Gre_Hoplites)
Spear Infantry
160
Vigiles
(Rom_Vigiles)
Spear Infantry
Melee Cavalry
80
Briton Scout Riders
(CiG_Bri_Scout_Riders)
Melee Cavalry
80
Heavy Horse
(CiG_Cel_Heavy_Horse)
Melee Cavalry
80
Light Horse
(CiG_Cel_Light_Horse)
Melee Cavalry
80
Citizen Cavalry
(CiG_Gre_Citizen_Cav)
Melee Cavalry
80
Legionary Cavalry
(CiG_Rom_Legionary_Cav)
Melee Cavalry
Missile Cavalry
80
Germanic Scout Riders
(CiG_Ger_Scout_Riders)
Missile Cavalry
80
Skirmisher Cavalry
(CiG_Gre_Skirm_Cav)
Missile Cavalry
Chariot
20
Chariots
(CiG_Bri_Chariots)
Chariot
Fixed Artillery
40
Roman Giant Ballista
(CiG_Rom_Giant_Ballista)
Fixed Artillery
40
Roman Polybolos
(CiG_Rom_Polybolos)
Fixed Artillery
40
Roman Bastion Polybolos
(CiG_Rom_Polybolos_Bastion)
Fixed Artillery
40
Roman Scorpion (Fixed)
(CiG_Rom_Scorpion)
Fixed Artillery
40
Roman Bastion Scorpion
(CiG_Rom_Scorpion_Bastion)
Fixed Artillery
Field Artillery
40
Roman Ballista
(CiG_Rom_Ballista)
Field Artillery
40
Roman Bastion Ballista
(CiG_Rom_Ballista_Bastion)
Field Artillery
40
Roman Heavy Onager
(CiG_Rom_Large_Onager)
Field Artillery
40
Roman Onager
(CiG_Rom_Onager)
Field Artillery
40
Roman Bastion Onager
(CiG_Rom_Onager_Bastion)
Field Artillery
Special
40
Savage Dogs
(CiG_Cel_Savage_Dogs)
Special
Admiral
160
Tower Hexareme - Veteran Legionaries
(CiG_Rom_Vet_Legionaries_Lft_Aft)
Melee Ship
Melee Ship
100
Medium Assault Raider - Sword Band
(CiG_Bri_Sword_Medium_Raider)
Melee Ship
100
Medium Assault Raider - Celtic Warriors
(CiG_Cel_Warriors_Medium_Raider)
Melee Ship
100
Medium Assault Raider - Bloodsworn
(CiG_Ger_Club_Medium_Raider)
Melee Ship
100
Medium Assault Raider - Spear Levy
(CiG_Ger_Spear_Medium_Raider)
Melee Ship
80
Assault Raider - Spear Levy
(CiG_Ger_Spear_Raider)
Melee Ship
120
Assault Quadrireme - Legionaries
(CiG_Rom_Legionaries_Four)
Melee Ship
60
Assault Bireme - Legionaries
(CiG_Rom_Legionaries_Two)
Melee Ship
160
Tower Hexareme - Veteran Legionaries
(CiG_Rom_Vet_Legionaries_Lft_Aft)
Melee Ship
160
Assault Hexareme - Veteran Legionaries
(CiG_Rom_Vet_Legionaries_Six)
Melee Ship
Missile Ship
100
Medium Missile Raider - Briton Slingers
(CiG_Bri_Slingers_Medium_Raider)
Missile Ship
80
Missile Raider - Celtic Skirmishers
(CiG_Cel_Skirm_Raider)
Missile Ship
80
Missile Raider - Celtic Slingers
(CiG_Cel_Slingers_Raider)
Missile Ship
100
Medium Missile Raider - Longbow Hunters
(CiG_Ger_Longbow_Medium_Raider)
Missile Ship
Artillery Ship
40
Light Artillery Quinquereme - Roman Ballista (Ship)
(CiG_Rom_Ballista_Five)
Artillery Ship
40
Artillery Quinquereme - Roman Onager (Ship)
(CiG_Rom_Onager_Five)
Artillery Ship
Aquae Tarbellicae
Tarbelli (Caesar in Gaul)
Burdigala
Vivisci (Caesar in Gaul)
Elimberris
Ausci (Caesar in Gaul)
Sotium
Sotiates (Caesar in Gaul)
Divoduron
Mediomatrici (Caesar in Gaul)
Durocorteron
Remi (Caesar in Gaul)
Noviodunon
Suessiones (Caesar in Gaul)
Treverorum
Treverii (Caesar in Gaul)
Condate
Redones (Caesar in Gaul)
Darioritum
Veneti (Caesar in Gaul)
Namnetum

Namnetes (Caesar in Gaul)
Vorgion
Osismii (Caesar in Gaul)
Durovernon
Cantiaci (Caesar in Gaul)
Iska
Dumnonii (Caesar in Gaul)
Venta Belgarum
Belgae (Caesar in Gaul)
Avaricon
Bituriges (Caesar in Gaul)
Durotincon
Lemovices (Caesar in Gaul)
Nemossos
Arverni (Caesar in Gaul)
Atuatuca
Eburones (Caesar in Gaul)
Bagacum
Nervii (Caesar in Gaul)
Octoduron
Helvetii (Caesar in Gaul)
Turicum
Tulingi (Caesar in Gaul)
Medhlan
Rome (Caesar in Gaul)
Vercelum
Rome (Caesar in Gaul)
Genua
Rome (Caesar in Gaul)
Pollentia
Rome (Caesar in Gaul)
Bibracte

Aedui (Caesar in Gaul)
Vienna
Allobroges (Caesar in Gaul)
Cenabum
Carnutes (Caesar in Gaul)
Crociatonum
Unelli (Caesar in Gaul)
Lexovion
Lexovii (Caesar in Gaul)
Suindinum
Cenomani (Caesar in Gaul)
Rauricon
Suebi (Caesar in Gaul)
Vesontio
Sequani (Caesar in Gaul)
Divona
Cadurci (Caesar in Gaul)
Narbo Martius
Rome (Caesar in Gaul)
Segodunum
Ruteni (Caesar in Gaul)
Tolosa
Volcae (Caesar in Gaul)
Ambatia
Turones (Caesar in Gaul)
Lemonum
Pictones (Caesar in Gaul)
Mediolanum Santonum
Santones (Caesar in Gaul)
Agedincum
Senones (Caesar in Gaul)
Alesia
Mandubii (Caesar in Gaul)
Lutetia
Parisii (Caesar in Gaul)
Bratuspantion
Bellovaci (Caesar in Gaul)
Gesoriacum
Morini (Caesar in Gaul)
Nemetocenna

Atrebates (Caesar in Gaul)
Argentorate

Vangiones (Caesar in Gaul)
Noviiomagos
Nemetes (Caesar in Gaul)
Uburzis
Suebi (Caesar in Gaul)
Terra Incognita
Massalia
Massilia (Caesar in Gaul)
Vasio
Vocontii (Caesar in Gaul)