Left Panel

Home
/
Total War: Attila
/ Franks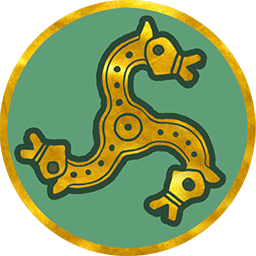 Grand Campaign
Franks Faction
As the world stands on the edge of chaos, the Franks hover between two roles; as destroyers or inheritors, they are on the cusp of realising their full potential. A confederation of Germanic tribes from the lower Rhine region, their name loosely translates as 'Free Men'.

After a successful Roman campaign against them, the Franks began an uneasy relationship with the Empire. The Emperor Julian eventually allowed them to settle south of the Rhine, at Toxandria, hoping to put an end to their frequent raids and provide fresh recruits for his Legions.

While the current Frankish leader Faramund is a fine example for future rulers, a bolder warlord could lead them to greatness against the failing Empire. If a lasting Frankish kingdom is to emerge from Rome's ashes, the people must be unified - the Franks must be one!
Campaign Map
Faction Name

Franks
Campaign

main_attila
Culture

att_cult_barbarian
Subculture

att_sub_cult_barbarian_germanic_west
Military Group

att_ger_franks
Faction Group

att_fact_group_barbarian
Faction Group
New Kingdoms
Nations are merely lines on a map. The true Kingdom is endless.
+200% conversion cost of the main chain
+200% conversion time of the main chain
Building conversion rate: -50%
[Not displayed] Building set used when a new barbarian horde spawns
[NOT DISPLAYED] Provincial security: +1 against priest-type agents
[NOT DISPLAYED] Provincial security: +2 against spy-type agents
[NOT DISPLAYED] Provincial security: +3 against champion-type agents
Political Parties
Other Nobles
Although ordinary people participate in civil government, the elders of the nobility are the wisest, and therefore the most qualified to give council.
Playable: False
Initial Power: 60
No Effect
The Franks
The Franks are a confederation of Germanic tribes who once occupied the Middle and Lower Rhine regions. In return for fighting as Roman federates, they rule a largely independent kingdom in the province of Gaul.
Playable: True
Initial Power: 40
Integrity: -50% penalty from casualties suffered
Melee damage: +10% for every 25% casualties suffered by a unit
[NOT DISPLAYED] Provincial security: +3 against priest-type agents
[NOT DISPLAYED] Provincial security: +1 against spy-type agents
[NOT DISPLAYED] Provincial security: +2 against champion-type agents
General
80
Frankish General
(att_ger_frankish_general)
Melee Cavalry
160
Germanic Nobles
(att_ger_germanic_nobles)
Melee Infantry
Melee Infantry
160
Axe Heerbann
(att_ger_axe_heerbann)
Melee Infantry
160
Bagaudae
(att_ger_bagaudae)
Melee Infantry
160
Elite Sword Heerbann
(att_ger_elite_sword_heerbann)
Melee Infantry
160
Francisca Heerbann
(att_ger_francisca_heerbann)
Melee Infantry
160
Freemen
(att_ger_freemen)
Melee Infantry
160
Germanic Band
(att_ger_germanic_band)
Melee Infantry
160
Germanic Nobles
(att_ger_germanic_nobles)
Melee Infantry
160
Germanic Warband
(att_ger_germanic_warband)
Melee Infantry
160
Noble Germanic Swordsmen
(att_ger_noble_germanic_swordsmen)
Melee Infantry
160
Royal Anstrutiones
(att_ger_royal_anstrutiones)
Melee Infantry
160
Sword Heerbann
(att_ger_sword_heerbann)
Melee Infantry
Missile Infantry
160
Elite Germanic Archers
(att_ger_elite_germanic_archers)
Missile Infantry
160
Frankish Skirmishers
(att_ger_frankish_skirmishers)
Missile Infantry
160
Germanic Archers
(att_ger_germanic_archers)
Missile Infantry
160
Germanic Bows
(att_ger_germanic_bows)
Missile Infantry
160
Germanic Brigands
(att_ger_germanic_brigands)
Missile Infantry
160
Germanic Crossbowmen
(att_ger_germanic_crossbowmen)
Missile Infantry
160
Germanic Hunters
(att_ger_germanic_hunters)
Missile Infantry
160
Germanic Hurlers
(att_ger_germanic_hurlers)
Missile Infantry
Pike Infantry
160
Germanic Pikes
(att_ger_germanic_pikes)
Pike Infantry
Spear Infantry
160
Germanic Levy
(att_ger_germanic_levy)
Spear Infantry
160
Germanic Spear Masters
(att_ger_germanic_spear_masters)
Spear Infantry
160
Germanic Spearmen
(att_ger_germanic_spearmen)
Spear Infantry
Melee Cavalry
80
Frankish General
(att_ger_frankish_general)
Melee Cavalry
80
Germanic Horsemen
(att_ger_germanic_horsemen)
Melee Cavalry
80
Germanic Mounted Warband
(att_ger_germanic_mounted_warband)
Melee Cavalry
80
Noble Germanic Horsemen
(att_ger_noble_germanic_horsemen)
Melee Cavalry
80
Taifali Cavalry
(att_ger_taifali_cavalry)
Melee Cavalry
Missile Cavalry
80
Germanic Mounted Brigands
(att_ger_germanic_mounted_brigands)
Missile Cavalry
80
Germanic Night Raiders
(att_ger_germanic_night_raiders)
Missile Cavalry
80
Germanic Raiders
(att_ger_germanic_raiders)
Missile Cavalry
Shock Cavalry
80
Antrustriones Cavalry Guard
(att_ger_antrustriones_cavalry_guard)
Shock Cavalry
80
Frankish Lancers
(att_ger_frankish_lancers)
Shock Cavalry
80
Germanic Lancers
(att_ger_germanic_lancers)
Shock Cavalry
80
Sacra Francisca
(att_ger_sacra_francisca)
Shock Cavalry
80
Salian Frankish Lancers
(att_ger_salian_frankish_lancers)
Shock Cavalry
Siege Artillery
4
Bastion Onager
(att_ger_onager_bastion)
Siege Artillery
40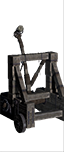 Large Onager
(att_ger_onager_large)
Siege Artillery
40
Onager
(att_ger_onager)
Siege Artillery
Admiral
128
Drekkar Dragonship - Frankish Marines
(att_shp_fra_marines_lon_heavy)
Melee Ship
Melee Ship
128
Drekkar Dragonship - Frankish Marines
(att_shp_fra_marines_lon_heavy)
Melee Ship
140
Towered Liburnian Warship - Chosen Germanic Boatmen
(att_shp_ger_chosen_boatmen_lib_heavy_ft)
Melee Ship
56
Snekkja Longship - Germanic Light Marauders
(att_shp_ger_light_marauders_lon_light)
Melee Ship
72
Snekkja Longship - Germanic Marauders
(att_shp_ger_marauders_lon_light)
Melee Ship
Missile Ship
84
Skeid Longship - Germanic Archer Marauders
(att_shp_ger_archers_lon_light)
Missile Ship
56
Skeid Longship - Germanic Bow Marauders
(att_shp_ger_bow_lon_light)
Missile Ship
96
Skeid Longship - Germanic Bowman Marauders
(att_shp_ger_bowmen_lon_light)
Missile Ship
156
Dromon Ballista Marauder - Chosen Germanic Naval Archers
(att_shp_ger_chosen_archers_dro_heavy)
Missile Ship
Artillery Ship
56
Battery Liburnian - Germanic Artillery Crew
(att_shp_ger_artillery_dbl_lib_light)
Artillery Ship
56
Artillery Liburnian - Germanic Artillery Crew
(att_shp_ger_artillery_lib_light)
Artillery Ship
Ramming Ship
20
Strike Liburnian - Germanic Light Boatmen
(att_shp_ger_boatment_lib_light_ram)
Ramming Ship
36
Assault Liburnian - Germanic Light Boatmen
(att_shp_ger_boatment_lib_light_spike)
Ramming Ship
Fire Ship
36
Greek Fire Dromonarion - Germanic Light Boatmen
(att_shp_ger_boatment_dro_light_fs)
Fire Ship
Alexandria
Eastern Roman Empire
Berenice
Eastern Roman Empire
Oxyrhynchus
Eastern Roman Empire
Adulis
Aksum
Aksum
Aksum
Pachoras
Nobatia
Carthago
Western Roman Empire
Constantina
Western Roman Empire
Hadrumentum
Western Roman Empire
Avaricum
Western Roman Empire
Burdigala
Western Roman Empire
Elusa
Western Roman Empire
Eudaemon

Himyar
Omana
Mazun
Zafar

Himyar
Dumatha
Ghassanids
Hira
Lakhmids
Yathrib
Duin
Armenia
Payttakaran
Armenia
Tosp
Armenia
Cyzicus
Eastern Roman Empire
Ephesus
Eastern Roman Empire
Synnada
Eastern Roman Empire
Arbela
Sassanid Empire
Ctesiphon
Sassanid Empire
Meshan
Sassanid Empire
Corduba
Western Roman Empire
Hispalis
Western Roman Empire
Malaca
Western Roman Empire
Augusta Treverorum
Western Roman Empire
Colonia Agrippina
Western Roman Empire
Durocortorum
Western Roman Empire
Amasea
Eastern Roman Empire
Ancyra
Eastern Roman Empire
Nicomedia
Eastern Roman Empire
Eboracum
Western Roman Empire
Lindum
Western Roman Empire
Segontium
Western Roman Empire
Camulodunum
Western Roman Empire
Corinium
Western Roman Empire
Londinium
Western Roman Empire
Eblana
Ebdanians
Eildon

Caledonians
Tuesis
Picts
Caesarea Eusebia
Eastern Roman Empire
Melitene
Eastern Roman Empire
Trapezus
Eastern Roman Empire
Carthago Nova
Western Roman Empire
Segobriga
Western Roman Empire
Toletum
Western Roman Empire
Gabala
Arran
Kotais
Lazica
Mtskheta
Kartli
Iconium
Eastern Roman Empire
Myra
Eastern Roman Empire
Tarsus
Eastern Roman Empire
Apulum
Petrodava
Bastarnians
Romula
Gepids
Domavia
Western Roman Empire
Salona
Western Roman Empire
Siscia
Western Roman Empire
Scupi
Eastern Roman Empire
Serdica
Eastern Roman Empire
Viminacium
Eastern Roman Empire
Angulus
Angles
Flevum
Franks
Tulifurdum
Saxons
Asturica
Western Roman Empire
Bracara
Western Roman Empire
Brigantium
Western Roman Empire
Aregelia
Langobards
Lupfurdum
Thuringians
Uburzis
Alamans
Duna
Oium
Venedians
Palteskja
Venedians
Ascaucalis
Burgundians
Gothiscandza
Rugians
Rugion
Varinians
Budorgis
Lugians
Casurgis
Marcomans
Nitrahwa
Quadians
Kariskos
Sclavenians
Moramar
Silys
Fiorentia
Western Roman Empire
Neapolis
Western Roman Empire
Roma
Western Roman Empire
Abarshahr
Abarshahr
Harev
Aria
Merv
Parthia
Augila
Eastern Roman Empire
Paraetonium
Eastern Roman Empire
Ptolemais
Eastern Roman Empire
Genua
Western Roman Empire
Mediolanum
Western Roman Empire
Segusio
Western Roman Empire
Lugdunum
Western Roman Empire
Rotomagus
Western Roman Empire
Turonum
Western Roman Empire
Emerita Augusta
Western Roman Empire
Olisipo
Western Roman Empire
Pax Augusta
Western Roman Empire
Corinthus
Eastern Roman Empire
Dyrrhachium
Eastern Roman Empire
Thessalonica
Eastern Roman Empire
Rhegium
Western Roman Empire
Syracusae
Western Roman Empire
Tarentum
Western Roman Empire
Harmosia
Makran
Phra
Aria
Pura
Makran
Caesarea
Western Roman Empire
Tamousiga
Maurians
Tingis
Western Roman Empire
Argentoratum
Western Roman Empire
Octodurum
Western Roman Empire
Vesontio
Western Roman Empire
Ecbatana
Atropatene
Ganzaga
Atropatene
Rhaga
Atropatene
Ajax
Western Roman Empire
Caralis
Western Roman Empire
Palma
Western Roman Empire
Constantia
Eastern Roman Empire
Gortyna
Eastern Roman Empire
Rhodes
Eastern Roman Empire
Aquae Sextiae
Western Roman Empire
Narbo
Western Roman Empire
Vienna
Western Roman Empire
Amida
Eastern Roman Empire
Edessa
Eastern Roman Empire
Nisibis
Sassanid Empire
Aelia Capitolina
Eastern Roman Empire
Aila
Eastern Roman Empire
Nova Trajana Bostra
Eastern Roman Empire
Savaria
Western Roman Empire
Sirmium
Western Roman Empire
Sopianae
Western Roman Empire
Behdesir
Sassanid Empire
Siraf
Sassanid Empire
Stakhr
Sassanid Empire
Cydamus
Garamantians
Dimmidi
Gaetulians
Garama
Garamantians
Augusta Vindelicorum
Western Roman Empire
Iuvavum
Western Roman Empire
Virunum
Western Roman Empire
Anacopia
Abasgia
Samandar
Tanais
Chersonessus
Greuthungians
Gelonus
Sclavenians
Olbia
Greuthungians
Alabu
Jutes
Hafn
Danes
Hrefnesholt
Geats
Bolghar
Raha
Sarai
Issatis
Sassanid Empire
Spahan
Sassanid Empire
Susa
Sassanid Empire
Antiochia
Eastern Roman Empire
Emesa
Eastern Roman Empire
Tyrus
Eastern Roman Empire
Caesaraugusta
Western Roman Empire
Pompaelo
Western Roman Empire
Tarraco
Western Roman Empire
Terra Incognita
Constantinopolis
Eastern Roman Empire
Marcianopolis
Eastern Roman Empire
Trimontium
Eastern Roman Empire
Arheimar

Anteans
Belz
Leopolis

Anteans
Dahistan
Parthia
Kath
Afrighids
Siahkuh
Afrighids
Leptis Magna
Western Roman Empire
Macomades
Western Roman Empire
Sabrata
Western Roman Empire
Aquileia
Western Roman Empire
Ravenna
Western Roman Empire
Verona
Western Roman Empire