Left Panel

Home
/
Total War: Attila
/ Kingdom of the Lombards (Age of Charlemagne)
Age of Charlemagne
Kingdom of the Lombards (Age of Charlemagne) Faction
The Lombards have endured hardships and trials to become powerful, founding their kingdom atop the crumbling Western Roman Empire in Italy.

Their journey has not been an easy one. Having fled across Europe from the relentless Huns and the freezing weather, they found relative safety in the west. Later, they watched as Emperor Justinian attempted to reclaim Italy from the Ostrogoths. Seeing opportunity, the Lombards overthrew the meagre Roman garrison, establishing a capital at Pavia in AD572. After that, most of northern and central Italy fell under Lombard control whilst the Imperial remnants, known as the Exarchate of Ravenna, clung to the coastlines.

The Romans were able to survive because the Lombards languished in a power vacuum for a decade. However, when Autari was subsequently crowned king, a new era of unprecedented peace was ushered in, enabling him to consolidate royal power hitherto held by the powerful, virtually autonomous Lombard dukes.

Now, Desiderius has ascended to the Lombard throne, inheriting a powerful kingdom that faces fresh new challenges. Civil unrest and aristocratic dissent are brewing, whilst the Papal states grow bolder with backing from the ever-hungry Franks. Yet the Lombards have endured for centuries and forged a path where other kingdoms have failed; their future will be no different!
Campaign Map
Faction Name

Kingdom of the Lombards (Age of Charlemagne)
Campaign

cha_attila
Culture

att_cult_roman
Subculture

att_sub_cult_roman_east
Military Group

cha_lombard
Faction Group
Faction Group
Political Parties
Other Nobles
The Dukes of Lombardy rule their territories with more than a degree of autonomy; in return they enact the king's will.
Playable: False
Initial Power: 60
No Effect
House of Lombardy
Originally from Scandinavia, the Lombards are a Germanic tribe who settled in northern Italy and converted to Christianity during the 7th century AD.
Playable: True
Initial Power: 40
Income: +200% tribute from puppet states
Tributary/puppet state levies: +3 of each type of unit
[NOT DISPLAYED] Provincial security: +2 against priest-type agents
[NOT DISPLAYED] Provincial security: +3 against spy-type agents
[NOT DISPLAYED] Provincial security: +1 against champion-type agents
General
80
Gastald Guardsmen
(cha_lom_gastald_guardsmen)
Melee Cavalry
Melee Infantry
160
Lombard Axemen
(cha_lom_axemen)
Melee Infantry
160
Lombard Clubmen
(cha_lom_clubmen)
Melee Infantry
160
Gastald Swordsmen
(cha_lom_gastald_swordsmen)
Melee Infantry
160
Levy Axemen
(cha_lom_levy_axemen)
Melee Infantry
160
Lombard Levy
(cha_lom_levy)
Melee Infantry
160
Swordsmen
(cha_lom_sword)
Melee Infantry
Missile Infantry
160
Archers
(cha_lom_archers)
Missile Infantry
160
Levy Archers
(cha_lom_levy_archers)
Missile Infantry
160
Levy Skirmishers
(cha_lom_levy_skirm)
Missile Infantry
160
Skirmishers
(cha_lom_skirm)
Missile Infantry
Spear Infantry
160
Guardsmen
(cha_lom_guardsmen)
Spear Infantry
160
Levy Spearmen
(cha_lom_levy_spear)
Spear Infantry
160
Spearmen
(cha_lom_spear)
Spear Infantry
Melee Cavalry
80
Gastald Cavalry
(cha_lom_gastald_cav)
Melee Cavalry
80
Gastald Guardsmen
(cha_lom_gastald_guardsmen)
Melee Cavalry
80
Gastald Knights
(cha_lom_gastald_knights)
Melee Cavalry
80
Lombard Horsemen
(cha_lom_horsemen)
Melee Cavalry
Missile Cavalry
80
Night Raiders
(cha_lom_night_raiders)
Missile Cavalry
80
Raider Cavalry
(cha_lom_raider_cav)
Missile Cavalry
Shock Cavalry
80
Lombard Lancers
(cha_lom_lancers)
Shock Cavalry
Field Artillery
40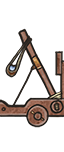 Large Onager
(cha_lom_large_onager)
Field Artillery
4
Bastion Onager
(cha_lom_onager_bastion)
Field Artillery
40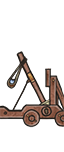 Onager
(cha_lom_onager)
Field Artillery
Admiral
128
Castle Dromon - Gastald Marines
(cha_lom_castle_dromon_gastald_marines)
Melee Ship
Melee Ship
128
Castle Dromon - Gastald Marines
(cha_lom_castle_dromon_gastald_marines)
Melee Ship
128
Dromon - Lombard Heavy Marines
(cha_lom_dromon_heavy_marines)
Melee Ship
128
Dromon - Lombard Marines
(cha_lom_dromon_marines)
Melee Ship
Missile Ship
88
Dromon - Lombard Light Boatmen
(cha_lom_dromon_light_boatmen)
Missile Ship
Artillery Ship
64
Artillery Dromon - Lombard Artillery Crew
(cha_lom_artillery_dromon)
Artillery Ship
Almeria
Emirate of Cordoba (Age of Charlemagne)
Cordoba
Emirate of Cordoba (Age of Charlemagne)
Jaen
Emirate of Cordoba (Age of Charlemagne)
Basel
Kingdom of Carloman (Age of Charlemagne)
Chur
Kingdom of Carloman (Age of Charlemagne)
Konstanz
Kingdom of Carloman (Age of Charlemagne)
Buraburg
Angria (Age of Charlemagne)
Erfurt
Angria (Age of Charlemagne)
Paderborn
Westphalia (Age of Charlemagne)
Aachen
Kingdom of Charlemagne (Age of Charlemagne)
Metz
Kingdom of Carloman (Age of Charlemagne)
Trier
Kingdom of Charlemagne (Age of Charlemagne)
Augsburg
Duchy of Bavaria (Age of Charlemagne)
Passau
Duchy of Bavaria (Age of Charlemagne)
Regensburg
Duchy of Bavaria (Age of Charlemagne)
Bari
Duchy of Benevento (Age of Charlemagne)
Benevento
Duchy of Benevento (Age of Charlemagne)
Salerno
Duchy of Benevento (Age of Charlemagne)
Dresden
Bohemia (Age of Charlemagne)
Iglau
Bohemia (Age of Charlemagne)
Praha
Bohemia (Age of Charlemagne)
Quimper

Kingdom of Brittany (Age of Charlemagne)
St-Malo

Kingdom of Brittany (Age of Charlemagne)
Vannes

Kingdom of Brittany (Age of Charlemagne)
Geneve
Kingdom of Carloman (Age of Charlemagne)
Grenoble
Kingdom of Carloman (Age of Charlemagne)
Lyon
Kingdom of Carloman (Age of Charlemagne)
Kroton
Theme of Sicily (Age of Charlemagne)
Region
Theme of Sicily (Age of Charlemagne)
Taranto
Duchy of Benevento (Age of Charlemagne)
Lorch
Duchy of Bavaria (Age of Charlemagne)
Salzburg
Duchy of Bavaria (Age of Charlemagne)
Wien
Duchy of Bavaria (Age of Charlemagne)
Jadra
Duchy of Croatia (Age of Charlemagne)
Ptuj
Duchy of Croatia (Age of Charlemagne)
Sisak
Duchy of Croatia (Age of Charlemagne)
Arvernis
Kingdom of Carloman (Age of Charlemagne)
Autun
Kingdom of Carloman (Age of Charlemagne)
Rodez
Kingdom of Carloman (Age of Charlemagne)
Amiens
Kingdom of Charlemagne (Age of Charlemagne)
Reims
Kingdom of Carloman (Age of Charlemagne)
Troyes
Kingdom of Carloman (Age of Charlemagne)
Halberstadt
Eastphalia (Age of Charlemagne)
Hildesheim
Eastphalia (Age of Charlemagne)
Magdeburg
Eastphalia (Age of Charlemagne)
Ancona
Duchy of Spoleto (Age of Charlemagne)
Bologna
Kingdom of the Lombards (Age of Charlemagne)
Ravenna
Kingdom of the Lombards (Age of Charlemagne)
Chartres
Kingdom of Charlemagne (Age of Charlemagne)
Paris
Kingdom of Carloman (Age of Charlemagne)
Tours
Kingdom of Charlemagne (Age of Charlemagne)
Frankfurt
Kingdom of Charlemagne (Age of Charlemagne)
Hallstadt
Kingdom of Charlemagne (Age of Charlemagne)
Wurzburg
Kingdom of Charlemagne (Age of Charlemagne)
Boulogne
Kingdom of Charlemagne (Age of Charlemagne)
Ghent
Kingdom of Charlemagne (Age of Charlemagne)
Utrecht
Kingdom of Charlemagne (Age of Charlemagne)
Aquileia
Kingdom of the Lombards (Age of Charlemagne)
Venezia
Republic of Venice (Age of Charlemagne)
Verona
Kingdom of the Lombards (Age of Charlemagne)
Lugo
Kingdom of Asturias (Age of Charlemagne)
Oviedo
Kingdom of Asturias (Age of Charlemagne)
Santiago
Kingdom of Asturias (Age of Charlemagne)
Agen
Duchy of Aquitane (Age of Charlemagne)
Bayonne
Duchy of Gascony (Age of Charlemagne)
Bordeaux
Duchy of Aquitane (Age of Charlemagne)
Beja
Emirate of Cordoba (Age of Charlemagne)
Cadiz
Emirate of Cordoba (Age of Charlemagne)
Seville
Emirate of Cordoba (Age of Charlemagne)
Aarhus
Kingdom of the Danes (Age of Charlemagne)
Hedeby
Kingdom of the Danes (Age of Charlemagne)
Ribe
Kingdom of the Danes (Age of Charlemagne)
Leon
Santander
Kingdom of Asturias (Age of Charlemagne)
Valladoid
Genova
Kingdom of the Lombards (Age of Charlemagne)
Pavia
Kingdom of the Lombards (Age of Charlemagne)
Pisa
Kingdom of the Lombards (Age of Charlemagne)
Barcelona
Taifa of Barcelona (Age of Charlemagne)
Girona
Taifa of Barcelona (Age of Charlemagne)
Tarragona
Taifa of Barcelona (Age of Charlemagne)
Braga
Kingdom of Asturias (Age of Charlemagne)
Coimbra
Emirate of Cordoba (Age of Charlemagne)
Lisbon
Emirate of Cordoba (Age of Charlemagne)
Caceres
Emirate of Cordoba (Age of Charlemagne)
Merida
Emirate of Cordoba (Age of Charlemagne)
Salamanca
Chester
Kingdom of Mercia (Age of Charlemagne)
Lichfield
Kingdom of Mercia (Age of Charlemagne)
Lincoln
Kingdom of Mercia (Age of Charlemagne)
Mosaburg
Avars (Age of Charlemagne)
Nitra
Avars (Age of Charlemagne)
Savaria
Avars (Age of Charlemagne)
Cashel
Kingdom of Munster (Age of Charlemagne)
Cork
Kingdom of Munster (Age of Charlemagne)
Dublin
Kingdom of Leinster (Age of Charlemagne)
Bamburgh
Kingdom of Northumbria (Age of Charlemagne)
Streonshalh
Kingdom of Northumbria (Age of Charlemagne)
York
Kingdom of Northumbria (Age of Charlemagne)
Havelberg
Obodrite (Age of Charlemagne)
Rerik
Obodrite (Age of Charlemagne)
Stargard
Obodrite (Age of Charlemagne)
Cibakhaza
Avars (Age of Charlemagne)
Kaposvar
Avars (Age of Charlemagne)
Szeged
Avars (Age of Charlemagne)
Dumbarton
Kingdom of Alt Clut (Age of Charlemagne)
Rhynie
Kingdom of the Picts (Age of Charlemagne)
Scone
Kingdom of the Picts (Age of Charlemagne)
Arles
Duchy of Provence (Age of Charlemagne)
Marseille
Duchy of Provence (Age of Charlemagne)
Nice
Duchy of Provence (Age of Charlemagne)
Roma
Papal States (Age of Charlemagne)
Siena
Kingdom of the Lombards (Age of Charlemagne)
Spoleto
Duchy of Spoleto (Age of Charlemagne)
Ajaccio
Theme of Sicily (Age of Charlemagne)
Cagliari
Theme of Sicily (Age of Charlemagne)
Olbia
Theme of Sicily (Age of Charlemagne)
Bremen
Nordalbingia (Age of Charlemagne)
Hamburg
Nordalbingia (Age of Charlemagne)
Osnabruck
Westphalia (Age of Charlemagne)
Narbonne
Kingdom of Carloman (Age of Charlemagne)
Toulouse
Kingdom of Carloman (Age of Charlemagne)
Urgell
Taifa of Barcelona (Age of Charlemagne)
Akragas
Theme of Sicily (Age of Charlemagne)
Panormos
Theme of Sicily (Age of Charlemagne)
Syracuse
Theme of Sicily (Age of Charlemagne)
Bescanon
Kingdom of Carloman (Age of Charlemagne)
Speyer
Kingdom of Carloman (Age of Charlemagne)
Strasbourg
Kingdom of Carloman (Age of Charlemagne)
Terra Incognita
Calatrava
Emirate of Cordoba (Age of Charlemagne)
Guadalajara
Taifa of Toledo (Age of Charlemagne)
Toledo
Taifa of Toledo (Age of Charlemagne)
Cruachan
Kingdom of Connachta (Age of Charlemagne)
Downpatrick
Kingdom of Ulaid (Age of Charlemagne)
Grinan of Ailech
Kingdom of Ailech (Age of Charlemagne)
Cartagena
Emirate of Cordoba (Age of Charlemagne)
Palma
Theme of Sicily (Age of Charlemagne)
Valencia
Taifa of Valencia (Age of Charlemagne)
Caerwent
Kingdom of Glywysing (Age of Charlemagne)
Degannwy
Kingdom of Gwynedd (Age of Charlemagne)
Mathrafal
Kingdom of Powys (Age of Charlemagne)
Canterbury
Kingdom of Kent (Age of Charlemagne)
London
Kingdom of Mercia (Age of Charlemagne)
Winchester
Kingdom of Wessex (Age of Charlemagne)
Angouleme
Duchy of Aquitane (Age of Charlemagne)
Bourges
Kingdom of Charlemagne (Age of Charlemagne)
Poitiers
Kingdom of Charlemagne (Age of Charlemagne)
Bayeux
Kingdom of Charlemagne (Age of Charlemagne)
Nantes
Kingdom of Charlemagne (Age of Charlemagne)
Rennes
Kingdom of Charlemagne (Age of Charlemagne)
Brandenburg
Wilzi (Age of Charlemagne)
Cottbus
Wilzi (Age of Charlemagne)
Lipsk
Wilzi (Age of Charlemagne)