Left Panel

Home
/
Total War: Attila
/ Himyar
Grand Campaign
Himyar Faction
The Sabaean Kingdom is diminished and, in its place, Himyar ascends! The victorious Shamir Yuhar'ish has declared himself "King of Saba, Dhu Raydan and of Hadramawt and Yamanat" at his coronation, and no one dares challenge this proclamation. Sabaean local power was based, in large part, on overland trade routes, but Himyar has discovered and exploited new sea trade routes to India, making it the principle economic power in southern Arabia. Much like neighbouring Aksum, Himyar controls the flow of trade along major trade routes to the east. The militaristic Himyarites relentlessly pursue their aims, particularly when facing the hated Aksumites. Himyar has even recently converted to Judaism, seemingly only to fuel the constant war that rages between them. It has sacrificed much to hold onto a powerful position during a tumultuous time, and will surely seize the future by force of will alone!
Campaign Map
Faction Name

Himyar
Campaign

main_attila
Culture

att_cult_eastern
Subculture

att_sub_cult_eastern_desert
Military Group

att_des_himyar
Faction Group

att_fact_group_sand
Faction Group
Desert Kingdoms
When only the hardiest of men survive here, it takes a special breed to thrive and prosper.
Scourge of the Desert: +15 melee attack during desert battles
Fractured Faiths: Increased public order penalty for religious differences between new religions
Attrition: Immune to desert attrition
[NOT DISPLAYED] Provincial security: +1 against priest-type agents
[NOT DISPLAYED] Provincial security: +3 against spy-type agents
[NOT DISPLAYED] Provincial security: +2 against champion-type agents
Sunscorched: +2 sanitation
Political Parties
Himyar Elders
Comprised of royal officials, high-ranking officers and ministers, the elders offer wise counsel and keep their ruler's power in check.
Playable: False
Initial Power: 60
No Effect
Himyar
Surrounded on all sides by ancestral enemies and having recently changed their state religion, the militant kings of Himyar are intolerant of perceived threats to their power - regardless of the source.
Playable: True
Initial Power: 40
Fatigue rate: -15% for all units
Ma'rib Dam: Unique fertility-boosting building at the capital.
Desert Saboteurs: Stops foreign replenishment in regions where armies are present.
General
80
Desert Chieftain
(att_des_desert_chieftain)
Melee Cavalry
80
Desert Warlord
(att_des_desert_warlord)
Melee Cavalry
160
Zafar Sentinels
(att_des_es_zafar_sentinels)
Melee Infantry
Melee Infantry
160
Desert Tribesmen
(att_des_desert_tribesmen)
Melee Infantry
80
Athar's Chosen
(att_des_es_athars_chosen)
Melee Infantry
160
Baltha Defenders
(att_des_es_baltha_defenders)
Melee Infantry
160
Baltha Warriors
(att_des_es_baltha_warriors)
Melee Infantry
160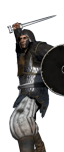 Khahyahlim
(att_des_es_khahyahlim)
Melee Infantry
160
Sahnegohrim
(att_des_es_sahnegohrim)
Melee Infantry
160
Zafar Sentinels
(att_des_es_zafar_sentinels)
Melee Infantry
160
Zealot Sicarius
(att_des_es_zealot_sicarius)
Melee Infantry
160
Kushite Shotelai
(att_des_kushite_shotelai)
Melee Infantry
Missile Infantry
160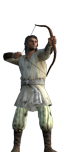 Desert Bowmen
(att_des_desert_bowmen)
Missile Infantry
160
Desert Hurlers
(att_des_desert_hurlers)
Missile Infantry
160
Elite Nubian Archers
(att_des_elite_nubian_archers)
Missile Infantry
160
Ashum
(att_des_es_ashum)
Missile Infantry
160
Rumha Skirmishers
(att_des_es_rumha_skirmishers)
Missile Infantry
160
Rumha Warriors
(att_des_es_rumha_warriors)
Missile Infantry
Spear Infantry
160
Desert Levy
(att_des_desert_levy)
Spear Infantry
160
Desert Spears
(att_des_desert_spears)
Spear Infantry
Melee Cavalry
80
Arabic Horsemen
(att_des_arabic_horsemen)
Melee Cavalry
80
Armoured Camel Warriors
(att_des_armoured_camel_warriors)
Melee Cavalry
80
Camel Warriors
(att_des_camel_warriors)
Melee Cavalry
80
Desert Chieftain
(att_des_desert_chieftain)
Melee Cavalry
80
Desert Raiders
(att_des_desert_raiders)
Melee Cavalry
80
Desert Warlord
(att_des_desert_warlord)
Melee Cavalry
80
Armoured Himyarite Shotelai
(att_des_es_armoured_himyarite_shotelai)
Melee Cavalry
80
Himyarite Shotelai
(att_des_es_himyarite_shotelai)
Melee Cavalry
80
Jamal al-Baltha
(att_des_es_jamal_al_baltha)
Melee Cavalry
80
Kushite Mounted Shotelai
(att_des_kushite_mounted_shotelai)
Melee Cavalry
Missile Cavalry
80
Desert Mounted Javelinmen
(att_des_desert_mounted_javelinmen)
Missile Cavalry
80
Desert Mounted Skirmishers
(att_des_desert_mounted_skirmishers)
Missile Cavalry
80
Jamal al-Rumha
(att_des_es_jamal_al_rumha)
Missile Cavalry
80
Zodiac Archers
(att_des_es_zodiac_archers)
Missile Cavalry
Shock Cavalry
80
Camel Lancers
(att_des_camel_lancers)
Shock Cavalry
80
Almaqah's Lancers
(att_des_es_almaqahs_lancers)
Shock Cavalry
Siege Artillery
4
Bastion Onager
(att_des_onager_bastion)
Siege Artillery
40
Onager
(att_des_onager)
Siege Artillery
Admiral
72
Liburnian Galley - Desert Heavy Corsairs
(att_shp_des_heavy_corsairs_lib_light)
Melee Ship
Melee Ship
72
Dromonarion Galley - Desert Corsairs
(att_shp_des_corsairs_dro_light)
Melee Ship
72
Liburnian Galley - Desert Heavy Corsairs
(att_shp_des_heavy_corsairs_lib_light)
Melee Ship
140
Dromon Warship - Eastern Boatmen
(att_shp_eas_boatmen_dro_heavy)
Melee Ship
68
Dromonarion Galley - Eastern Light Boatmen
(att_shp_eas_light_boatmen_dro_light)
Melee Ship
Missile Ship
88
60
Dromonarion Skirmisher - Eastern Naval Hurlers
(att_shp_eas_hurlers_dro_light)
Missile Ship
Artillery Ship
64
Battery Dromon - Eastern Artillery Crew
(att_shp_eas_artillery_dbl_dro_heavy)
Artillery Ship
64
Artillery Dromon - Eastern Artillery Crew
(att_shp_eas_artillery_dro_heavy)
Artillery Ship
64
Artillery Liburnian - Eastern Artillery Crew
(att_shp_eas_artillery_lib_light)
Artillery Ship
Ramming Ship
20
Strike Liburnian - Desert Assault Corsairs
(att_shp_des_assault_corsairs_lib_light_ram)
Ramming Ship
36
Assault Liburnian - Desert Assault Corsairs
(att_shp_des_assault_corsairs_lib_light_spike)
Ramming Ship
Fire Ship
32
Greek Fire Dromonarion - Desert Assault Corsairs
(att_shp_des_assault_corsairs_dro_light_fs)
Fire Ship
Alexandria
Eastern Roman Empire
Berenice
Eastern Roman Empire
Oxyrhynchus
Eastern Roman Empire
Adulis
Aksum
Aksum
Aksum
Pachoras
Nobatia
Carthago
Western Roman Empire
Constantina
Western Roman Empire
Hadrumentum
Western Roman Empire
Avaricum
Western Roman Empire
Burdigala
Western Roman Empire
Elusa
Western Roman Empire
Eudaemon

Himyar
Omana
Mazun
Zafar

Himyar
Dumatha
Ghassanids
Hira
Lakhmids
Yathrib
Duin
Armenia
Payttakaran
Armenia
Tosp
Armenia
Cyzicus
Eastern Roman Empire
Ephesus
Eastern Roman Empire
Synnada
Eastern Roman Empire
Arbela
Sassanid Empire
Ctesiphon
Sassanid Empire
Meshan
Sassanid Empire
Corduba
Western Roman Empire
Hispalis
Western Roman Empire
Malaca
Western Roman Empire
Augusta Treverorum
Western Roman Empire
Colonia Agrippina
Western Roman Empire
Durocortorum
Western Roman Empire
Amasea
Eastern Roman Empire
Ancyra
Eastern Roman Empire
Nicomedia
Eastern Roman Empire
Eboracum
Western Roman Empire
Lindum
Western Roman Empire
Segontium
Western Roman Empire
Camulodunum
Western Roman Empire
Corinium
Western Roman Empire
Londinium
Western Roman Empire
Eblana
Ebdanians
Eildon

Caledonians
Tuesis
Picts
Caesarea Eusebia
Eastern Roman Empire
Melitene
Eastern Roman Empire
Trapezus
Eastern Roman Empire
Carthago Nova
Western Roman Empire
Segobriga
Western Roman Empire
Toletum
Western Roman Empire
Gabala
Arran
Kotais
Lazica
Mtskheta
Kartli
Iconium
Eastern Roman Empire
Myra
Eastern Roman Empire
Tarsus
Eastern Roman Empire
Apulum
Petrodava
Bastarnians
Romula
Gepids
Domavia
Western Roman Empire
Salona
Western Roman Empire
Siscia
Western Roman Empire
Scupi
Eastern Roman Empire
Serdica
Eastern Roman Empire
Viminacium
Eastern Roman Empire
Angulus
Angles
Flevum
Franks
Tulifurdum
Saxons
Asturica
Western Roman Empire
Bracara
Western Roman Empire
Brigantium
Western Roman Empire
Aregelia
Langobards
Lupfurdum
Thuringians
Uburzis
Alamans
Duna
Oium
Venedians
Palteskja
Venedians
Ascaucalis
Burgundians
Gothiscandza
Rugians
Rugion
Varinians
Budorgis
Lugians
Casurgis
Marcomans
Nitrahwa
Quadians
Kariskos
Sclavenians
Moramar
Silys
Fiorentia
Western Roman Empire
Neapolis
Western Roman Empire
Roma
Western Roman Empire
Abarshahr
Abarshahr
Harev
Aria
Merv
Parthia
Augila
Eastern Roman Empire
Paraetonium
Eastern Roman Empire
Ptolemais
Eastern Roman Empire
Genua
Western Roman Empire
Mediolanum
Western Roman Empire
Segusio
Western Roman Empire
Lugdunum
Western Roman Empire
Rotomagus
Western Roman Empire
Turonum
Western Roman Empire
Emerita Augusta
Western Roman Empire
Olisipo
Western Roman Empire
Pax Augusta
Western Roman Empire
Corinthus
Eastern Roman Empire
Dyrrhachium
Eastern Roman Empire
Thessalonica
Eastern Roman Empire
Rhegium
Western Roman Empire
Syracusae
Western Roman Empire
Tarentum
Western Roman Empire
Harmosia
Makran
Phra
Aria
Pura
Makran
Caesarea
Western Roman Empire
Tamousiga
Maurians
Tingis
Western Roman Empire
Argentoratum
Western Roman Empire
Octodurum
Western Roman Empire
Vesontio
Western Roman Empire
Ecbatana
Atropatene
Ganzaga
Atropatene
Rhaga
Atropatene
Ajax
Western Roman Empire
Caralis
Western Roman Empire
Palma
Western Roman Empire
Constantia
Eastern Roman Empire
Gortyna
Eastern Roman Empire
Rhodes
Eastern Roman Empire
Aquae Sextiae
Western Roman Empire
Narbo
Western Roman Empire
Vienna
Western Roman Empire
Amida
Eastern Roman Empire
Edessa
Eastern Roman Empire
Nisibis
Sassanid Empire
Aelia Capitolina
Eastern Roman Empire
Aila
Eastern Roman Empire
Nova Trajana Bostra
Eastern Roman Empire
Savaria
Western Roman Empire
Sirmium
Western Roman Empire
Sopianae
Western Roman Empire
Behdesir
Sassanid Empire
Siraf
Sassanid Empire
Stakhr
Sassanid Empire
Cydamus
Garamantians
Dimmidi
Gaetulians
Garama
Garamantians
Augusta Vindelicorum
Western Roman Empire
Iuvavum
Western Roman Empire
Virunum
Western Roman Empire
Anacopia
Abasgia
Samandar
Tanais
Chersonessus
Greuthungians
Gelonus
Sclavenians
Olbia
Greuthungians
Alabu
Jutes
Hafn
Danes
Hrefnesholt
Geats
Bolghar
Raha
Sarai
Issatis
Sassanid Empire
Spahan
Sassanid Empire
Susa
Sassanid Empire
Antiochia
Eastern Roman Empire
Emesa
Eastern Roman Empire
Tyrus
Eastern Roman Empire
Caesaraugusta
Western Roman Empire
Pompaelo
Western Roman Empire
Tarraco
Western Roman Empire
Terra Incognita
Constantinopolis
Eastern Roman Empire
Marcianopolis
Eastern Roman Empire
Trimontium
Eastern Roman Empire
Arheimar

Anteans
Belz
Leopolis

Anteans
Dahistan
Parthia
Kath
Afrighids
Siahkuh
Afrighids
Leptis Magna
Western Roman Empire
Macomades
Western Roman Empire
Sabrata
Western Roman Empire
Aquileia
Western Roman Empire
Ravenna
Western Roman Empire
Verona
Western Roman Empire