Left Panel

Home
/
Total War: Attila
/ Frankish Kingdom (The Last Roman)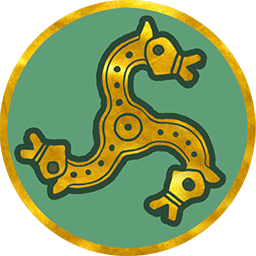 The Last Roman
Frankish Kingdom (The Last Roman) Faction
By the end of the Migration Period the marauding Huns had been dispersed east of the River Danube and the peoples they displaced had mostly settled new lands in the west, at first with the permission of the crumbling Western Roman Empire but later attacking and capturing its possessions for themselves. For the Visigoths, this meant a kingdom that sat astride the Pyrenees, in both Hispania and Gaul, with their capital at Toulouse.

Since then, they have been at war with the highly-aggressive, expansionist Franks to the north, their Burgundian allies, and the Suebi in the northwest corner of Hispania. Now, in AD533, the only Gallic territory still under Visigothic control is the southern province of Septimania, under constant threat of attack from the Franks. Yet war has also raged away from the battlefield; much of the Visigoths' trouble has been exacerbated by internal instability, and brothers have killed brothers for the throne. In addition, the Ostrogoths have had a controlling interest in the affairs of their neighbours and kin for some time, Theoderic the Great even installing his grandson, Amalaric as king in AD511.

Since his death, Theudis – Theoderic's loyal swordbearer and a man of common birth - has been elected king, marrying a local noblewoman and treating the largely-Romanised population fairly and justly to strengthen his position at home, and raising an army independent of Ostrogothic influence. His goals are thus: to recapture the territory lost in Gaul to Clovis' Franks and to consolidate the Visigoths' holdings in Hispania, and if the Vandal Kingdom collapses under pressure from the Romans there may be land for the taking in northern Africa. Who knows, such things may even allow the Visigoths to control and dominate Mediterranean trade – making their kingdom far stronger than any before it!
Campaign Map
Faction Name

Frankish Kingdom (The Last Roman)
Campaign

bel_attila
Culture

att_cult_roman
Subculture

bel_sub_cult_roman
Military Group

att_ger_franks
Faction Group
Faction Group
Political Parties
Other Nobles
Although ordinary people participate in civil government, the elders of the nobility are the wisest, and therefore the most qualified to give council.
Playable: False
Initial Power: 60
No Effect
The Frankish Kingdom
The Franks are a confederation of Germanic tribes who, in return for fighting as Roman federates, settled and formed a largely independent kingdom in Gaul. Since the collapse of Rome's Western Empire, they have greatly extended the territory under their control.
Playable: True
Initial Power: 40
[NOT DISPLAYED] Provincial security: +2 against priest-type agents
[NOT DISPLAYED] Provincial security: +2 against spy-type agents
[NOT DISPLAYED] Provincial security: +2 against champion-type agents
Battle Honour: No penalty to integrity from casualties suffered in battle.
Alanic Heritage: +3 experience for cavalry units upon recruitment.
Reformation of the Western Empire: Control 40 regions to gain diplomatic option: Join Empire.
General
80
Frankish General
(att_ger_frankish_general)
Melee Cavalry
Melee Infantry
160
Axe Heerbann
(att_ger_axe_heerbann)
Melee Infantry
160
Bagaudae
(att_ger_bagaudae)
Melee Infantry
160
Elite Sword Heerbann
(att_ger_elite_sword_heerbann)
Melee Infantry
160
Francisca Heerbann
(att_ger_francisca_heerbann)
Melee Infantry
160
Freemen
(att_ger_freemen)
Melee Infantry
160
Germanic Band
(att_ger_germanic_band)
Melee Infantry
160
Germanic Nobles
(att_ger_germanic_nobles)
Melee Infantry
160
Germanic Warband
(att_ger_germanic_warband)
Melee Infantry
160
Noble Germanic Swordsmen
(att_ger_noble_germanic_swordsmen)
Melee Infantry
160
Royal Anstrutiones
(att_ger_royal_anstrutiones)
Melee Infantry
160
Sword Heerbann
(att_ger_sword_heerbann)
Melee Infantry
Missile Infantry
160
Elite Germanic Archers
(att_ger_elite_germanic_archers)
Missile Infantry
160
Frankish Skirmishers
(att_ger_frankish_skirmishers)
Missile Infantry
160
Germanic Archers
(att_ger_germanic_archers)
Missile Infantry
160
Germanic Bows
(att_ger_germanic_bows)
Missile Infantry
160
Germanic Brigands
(att_ger_germanic_brigands)
Missile Infantry
160
Germanic Crossbowmen
(att_ger_germanic_crossbowmen)
Missile Infantry
160
Germanic Hunters
(att_ger_germanic_hunters)
Missile Infantry
160
Germanic Hurlers
(att_ger_germanic_hurlers)
Missile Infantry
Pike Infantry
160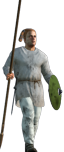 Germanic Pikes
(att_ger_germanic_pikes)
Pike Infantry
Spear Infantry
160
Germanic Levy
(att_ger_germanic_levy)
Spear Infantry
160
Germanic Spear Masters
(att_ger_germanic_spear_masters)
Spear Infantry
160
Germanic Spearmen
(att_ger_germanic_spearmen)
Spear Infantry
Melee Cavalry
80
Frankish General
(att_ger_frankish_general)
Melee Cavalry
80
Germanic Horsemen
(att_ger_germanic_horsemen)
Melee Cavalry
80
Germanic Mounted Warband
(att_ger_germanic_mounted_warband)
Melee Cavalry
80
Noble Germanic Horsemen
(att_ger_noble_germanic_horsemen)
Melee Cavalry
80
Taifali Cavalry
(att_ger_taifali_cavalry)
Melee Cavalry
Missile Cavalry
80
Germanic Mounted Brigands
(att_ger_germanic_mounted_brigands)
Missile Cavalry
80
Germanic Night Raiders
(att_ger_germanic_night_raiders)
Missile Cavalry
80
Germanic Raiders
(att_ger_germanic_raiders)
Missile Cavalry
Shock Cavalry
80
Antrustriones Cavalry Guard
(att_ger_antrustriones_cavalry_guard)
Shock Cavalry
80
Frankish Lancers
(att_ger_frankish_lancers)
Shock Cavalry
80
Germanic Lancers
(att_ger_germanic_lancers)
Shock Cavalry
80
Sacra Francisca
(att_ger_sacra_francisca)
Shock Cavalry
80
Salian Frankish Lancers
(att_ger_salian_frankish_lancers)
Shock Cavalry
Siege Artillery
4
Bastion Onager
(att_ger_onager_bastion)
Siege Artillery
40
Large Onager
(att_ger_onager_large)
Siege Artillery
40
Onager
(att_ger_onager)
Siege Artillery
Admiral
128
Drekkar Dragonship - Frankish Marines
(att_shp_fra_marines_lon_heavy)
Melee Ship
Melee Ship
128
Drekkar Dragonship - Frankish Marines
(att_shp_fra_marines_lon_heavy)
Melee Ship
140
Towered Liburnian Warship - Chosen Germanic Boatmen
(att_shp_ger_chosen_boatmen_lib_heavy_ft)
Melee Ship
56
Snekkja Longship - Germanic Light Marauders
(att_shp_ger_light_marauders_lon_light)
Melee Ship
72
Snekkja Longship - Germanic Marauders
(att_shp_ger_marauders_lon_light)
Melee Ship
Missile Ship
84
Skeid Longship - Germanic Archer Marauders
(att_shp_ger_archers_lon_light)
Missile Ship
56
Skeid Longship - Germanic Bow Marauders
(att_shp_ger_bow_lon_light)
Missile Ship
96
Skeid Longship - Germanic Bowman Marauders
(att_shp_ger_bowmen_lon_light)
Missile Ship
156
Dromon Ballista Marauder - Chosen Germanic Naval Archers
(att_shp_ger_chosen_archers_dro_heavy)
Missile Ship
Artillery Ship
56
Battery Liburnian - Germanic Artillery Crew
(att_shp_ger_artillery_dbl_lib_light)
Artillery Ship
56
Artillery Liburnian - Germanic Artillery Crew
(att_shp_ger_artillery_lib_light)
Artillery Ship
Ramming Ship
20
Strike Liburnian - Germanic Light Boatmen
(att_shp_ger_boatment_lib_light_ram)
Ramming Ship
36
Assault Liburnian - Germanic Light Boatmen
(att_shp_ger_boatment_lib_light_spike)
Ramming Ship
Fire Ship
36
Greek Fire Dromonarion - Germanic Light Boatmen
(att_shp_ger_boatment_dro_light_fs)
Fire Ship
Carthago
Vandalic Kingdom (The Last Roman)
Hippo Diarrhytus
Vandalic Kingdom (The Last Roman)
Thuburbo
Vandalic Kingdom (The Last Roman)
Hydruntum
Ostrogothic Kingdom (The Last Roman)
Sipontum
Ostrogothic Kingdom (The Last Roman)
Tarentum
Ostrogothic Kingdom (The Last Roman)
Arvernis
Burgundians (The Last Roman)
Avaricum
Frankish Kingdom (The Last Roman)
Lemonum
Frankish Kingdom (The Last Roman)
Augustobona Tricassium
Frankish Kingdom (The Last Roman)
Mettis
Frankish Kingdom (The Last Roman)
Remorum
Frankish Kingdom (The Last Roman)
Gades
Visigothic Kingdom (The Last Roman)
Hispalis
Visigothic Kingdom (The Last Roman)
Malaca
Visigothic Kingdom (The Last Roman)
Gwened
Bretons (The Last Roman)
Osismorum
Bretons (The Last Roman)
Riedonum
Bretons (The Last Roman)
Besantio
Burgundians (The Last Roman)
Valentia
Burgundians (The Last Roman)
Vienne
Burgundians (The Last Roman)
Hadrumentum
Vandalic Kingdom (The Last Roman)
Sufetula
Vandalic Kingdom (The Last Roman)
Thysdrus
Vandalic Kingdom (The Last Roman)
Beneventum
Ostrogothic Kingdom (The Last Roman)
Corfinum
Ostrogothic Kingdom (The Last Roman)
Neapolis
Ostrogothic Kingdom (The Last Roman)
Legio
Basques (The Last Roman)
Pompaelo
Basques (The Last Roman)
Portus Victoriae
Basques (The Last Roman)
Carthago Nova
Visigothic Kingdom (The Last Roman)
Ilici
Visigothic Kingdom (The Last Roman)
Libisosa
Visigothic Kingdom (The Last Roman)
Complutum
Visigothic Kingdom (The Last Roman)
Segovia
Visigothic Kingdom (The Last Roman)
Tolentum
Visigothic Kingdom (The Last Roman)
Narona
Roman Empire (The Last Roman)
Salona
Roman Empire (The Last Roman)
Tarsatica
Ostrogothic Kingdom (The Last Roman)
Dyrrachium
Roman Empire (The Last Roman)
Nicopolis
Roman Empire (The Last Roman)
Photiki
Roman Empire (The Last Roman)
Bononia
Ostrogothic Kingdom (The Last Roman)
Pisaurum
Ostrogothic Kingdom (The Last Roman)
Ravenna
Ostrogothic Kingdom (The Last Roman)
Astorga
Suebians (The Last Roman)
Bracara
Suebians (The Last Roman)
Brigantium
Suebians (The Last Roman)
Cosa
Ostrogothic Kingdom (The Last Roman)
Reate
Ostrogothic Kingdom (The Last Roman)
Roma
Ostrogothic Kingdom (The Last Roman)
Augusta Taurinorum
Ostrogothic Kingdom (The Last Roman)
Genua
Ostrogothic Kingdom (The Last Roman)
Mediolanum
Ostrogothic Kingdom (The Last Roman)
Crotona
Ostrogothic Kingdom (The Last Roman)
Rhegium
Ostrogothic Kingdom (The Last Roman)
Thurii
Ostrogothic Kingdom (The Last Roman)
Aeminium
Suebians (The Last Roman)
Emerita
Visigothic Kingdom (The Last Roman)
Olissipo
Visigothic Kingdom (The Last Roman)
Caesarea
Berbers (The Last Roman)
Cartenna
Berbers (The Last Roman)
Pomaria
Berbers (The Last Roman)
Cirta
Vandalic Kingdom (The Last Roman)
Sitifis
Berbers (The Last Roman)
Tipasa
Vandalic Kingdom (The Last Roman)
Anfa
Berbers (The Last Roman)
Rusaddir
Berbers (The Last Roman)
Tingis
Berbers (The Last Roman)
Paris
Frankish Kingdom (The Last Roman)
Portus Namnetum
Frankish Kingdom (The Last Roman)
Turonorum
Frankish Kingdom (The Last Roman)
Aquensium
Basques (The Last Roman)
Burdigala
Frankish Kingdom (The Last Roman)
Tolosa
Frankish Kingdom (The Last Roman)
Ancona
Ostrogothic Kingdom (The Last Roman)
Asculum
Ostrogothic Kingdom (The Last Roman)
Spoletium
Ostrogothic Kingdom (The Last Roman)
Doclea
Roman Empire (The Last Roman)
Epidaurum
Roman Empire (The Last Roman)
Lissus
Roman Empire (The Last Roman)
Massilia
Visigothic Kingdom (The Last Roman)
Nikaia
Ostrogothic Kingdom (The Last Roman)
Vapincum
Ostrogothic Kingdom (The Last Roman)
Aleria
Sardinians (The Last Roman)
Caralis
Sardinians (The Last Roman)
Turris
Sardinians (The Last Roman)
Elne
Visigothic Kingdom (The Last Roman)
Narbonne
Visigothic Kingdom (The Last Roman)
Nimes
Visigothic Kingdom (The Last Roman)
Agrigentum
Ostrogothic Kingdom (The Last Roman)
Panormus
Ostrogothic Kingdom (The Last Roman)
Syracuse
Ostrogothic Kingdom (The Last Roman)
Barcino
Visigothic Kingdom (The Last Roman)
Caesaraugusta
Visigothic Kingdom (The Last Roman)
Valentia
Visigothic Kingdom (The Last Roman)
Terra Incognita
Terra Incognita
Arretium
Ostrogothic Kingdom (The Last Roman)
Faesulae
Ostrogothic Kingdom (The Last Roman)
Pisae
Ostrogothic Kingdom (The Last Roman)
Aquileia
Ostrogothic Kingdom (The Last Roman)
Patavium
Ostrogothic Kingdom (The Last Roman)
Verona
Ostrogothic Kingdom (The Last Roman)
Bulla Regia
Vandalic Kingdom (The Last Roman)
Hippo Regis
Vandalic Kingdom (The Last Roman)
Thagaste
Vandalic Kingdom (The Last Roman)