Left Panel

Home
/
Total War: Attila
/ Vandalic Kingdom (The Last Roman)
The Last Roman
Vandalic Kingdom (The Last Roman) Faction
The Vandals have travelled far and fought hard to establish a new home for themselves in Africa. Initially, they were invited to the region by the Roman general Bonifacius who, when convicted of treason, chose to revolt instead of capitulate. However, the Vandals' journey from Hispania was long and, when they finally arrived, Bonifacius had regained the support of the Emperor and the court. Affronted by their flippant dismissal, the Vandals chose instead to attack. They captured Hippo Regius in AD430, before moving to establish themselves at Carthage in AD435. Geiseric, their leader, styled himself "King of the Vandals and Alans", expanding his new kingdom to Sicily, Corsica and Sardinia, as well as securing his grip on Africa.

Although the destruction of lands and religious persecution tied them to their barbarian roots, the Vandals developed a civilised air, becoming great patrons of architecture and learning. Centres of education blossomed across the continent, producing several great academic figures. Rome tried many times to retake its lost lands, but catastrophic naval defeats at Cartagena and Cape Bon forced the Empire to dismantle its plans for invasion, which strengthened the Vandals' position as the true power in Africa.
As the line of Vandalic kings progressed, a more lenient attitude towards Catholicism developed. However, this caused religious friction that undermined the kingdom, leaving rifts of dissent at the far reaches of the Vandal lands. Now they face both a political quandary and a revitalised Roman invasion under Belisarius. Yet the Vandals have halted the forces of the Empire many times before, and will once again see those who threaten their independence put to the sword!
Campaign Map
Faction Name

Vandalic Kingdom (The Last Roman)
Campaign

bel_attila
Culture

att_cult_roman
Subculture

bel_sub_cult_roman
Military Group

bel_vandal
Faction Group
Faction Group
Political Parties
Other Nobles
Although ordinary people participate in civil government, the elders of the nobility are the wisest, and therefore the most qualified to give council.
Playable: False
Initial Power: 60
No Effect
The Vandalic Kingdom
A confederation of warlike Germanic tribes, the Vandals migrated west and to the south, gaining control over the Mediterranean and conquering Roman Africa. Now, the Vandal Kingdom rules over a sizeable territory from the historic city of Carthage, but recent changes to its leadership have angered the Roman Emperor, Justinian.
Playable: True
Initial Power: 40
[NOT DISPLAYED] Provincial security: +2 against priest-type agents
[NOT DISPLAYED] Provincial security: +3 against spy-type agents
[NOT DISPLAYED] Provincial security: +1 against champion-type agents
Piracy: +100% increase to the income from raiding in all provinces and sea regions.
Sabotage Specialists: +20% to the success chance of sabotage actions.
Reformation of the Western Empire: Control 40 regions to gain diplomatic option: Join Empire.
General
80
Vandali Comitatus
(bel_van_vandali_comitatus)
Melee Cavalry
Melee Infantry
160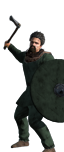 Germanic Band
(att_ger_germanic_band)
Melee Infantry
160
Germanic Nobles
(att_ger_germanic_nobles)
Melee Infantry
160
Germanic Warband
(att_ger_germanic_warband)
Melee Infantry
160
Noble Germanic Swordsmen
(att_ger_noble_germanic_swordsmen)
Melee Infantry
160
Vandal Berserkers
(att_ger_vandal_berserkers)
Melee Infantry
160
Noble Vandal Swordsmen
(bel_van_noble_vandal_swordsmen)
Melee Infantry
Missile Infantry
160
Elite Germanic Archers
(att_ger_elite_germanic_archers)
Missile Infantry
160
Germanic Archers
(att_ger_germanic_archers)
Missile Infantry
160
Germanic Bows
(att_ger_germanic_bows)
Missile Infantry
160
Germanic Brigands
(att_ger_germanic_brigands)
Missile Infantry
160
Germanic Crossbowmen
(att_ger_germanic_crossbowmen)
Missile Infantry
160
Germanic Hunters
(att_ger_germanic_hunters)
Missile Infantry
160
Germanic Hurlers
(att_ger_germanic_hurlers)
Missile Infantry
Pike Infantry
160
Germanic Pikes
(att_ger_germanic_pikes)
Pike Infantry
Spear Infantry
40
Alani Spearmen
(att_ger_alani_spearmen)
Spear Infantry
160
Germanic Levy
(att_ger_germanic_levy)
Spear Infantry
160
Germanic Spear Masters
(att_ger_germanic_spear_masters)
Spear Infantry
160
Germanic Spearmen
(att_ger_germanic_spearmen)
Spear Infantry
40
Sarmatian Spears
(att_ger_sarmatian_spears)
Spear Infantry
160
Moorish Levy
(bel_van_moorish_levy)
Spear Infantry
Melee Cavalry
80
Alani Horsemen
(att_ger_alani_horsemen)
Melee Cavalry
80
Chosen Vandal Raiders
(att_ger_chosen_vandal_raiders)
Melee Cavalry
80
Germanic Horsemen
(att_ger_germanic_horsemen)
Melee Cavalry
80
Germanic Mounted Warband
(att_ger_germanic_mounted_warband)
Melee Cavalry
80
Noble Alani Cavalry
(att_ger_noble_alani_cavalry)
Melee Cavalry
80
Noble Germanic Horsemen
(att_ger_noble_germanic_horsemen)
Melee Cavalry
80
Taifali Cavalry
(att_ger_taifali_cavalry)
Melee Cavalry
80
Vandal Raiders
(att_ger_vandal_raiders)
Melee Cavalry
80
Vandal Warlord
(att_ger_vandal_warlord)
Melee Cavalry
80
Noble Vandal Horsemen
(bel_van_noble_vandal_horsemen)
Melee Cavalry
80
Vandal Horsemen
(bel_van_vandal_horsemen)
Melee Cavalry
80
Vandali Comitatus
(bel_van_vandali_comitatus)
Melee Cavalry
Missile Cavalry
80
Germanic Mounted Brigands
(att_ger_germanic_mounted_brigands)
Missile Cavalry
80
Germanic Night Raiders
(att_ger_germanic_night_raiders)
Missile Cavalry
80
Germanic Raiders
(att_ger_germanic_raiders)
Missile Cavalry
Shock Cavalry
80
Germanic Lancers
(att_ger_germanic_lancers)
Shock Cavalry
80
Light Moorish Cavalry
(att_ger_light_moorish_cavalry)
Shock Cavalry
Siege Artillery
4
Bastion Onager
(att_ger_onager_bastion)
Siege Artillery
40
Large Onager
(att_ger_onager_large)
Siege Artillery
40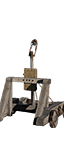 Onager
(att_ger_onager)
Siege Artillery
Admiral
128
Drekkar Dragonship - Elite Vandal Marauders
(att_shp_van_elite_marauders_lon_heavy)
Melee Ship
128
Drekkar Dragonship - Vandal Heavy Marauders
(att_shp_van_heavy_marauders_lon_heavy)
Melee Ship
Melee Ship
148
Fortified Liburnian Warship - Chosen Vandal Marauders
(att_shp_van_chosen_marauders_lib_heavy_dbl_ft)
Melee Ship
148
Towered Liburnian Warship - Chosen Vandal Marauders
(att_shp_van_chosen_marauders_lib_heavy_ft)
Melee Ship
128
Drekkar Dragonship - Elite Vandal Marauders
(att_shp_van_elite_marauders_lon_heavy)
Melee Ship
128
Drekkar Dragonship - Vandal Heavy Marauders
(att_shp_van_heavy_marauders_lon_heavy)
Melee Ship
64
Snekkja Longship - Vandal Light Marauders
(att_shp_van_light_marauders_lon_light)
Melee Ship
80
Snekkja Longship - Vandal Marauders
(att_shp_van_marauders_lon_light)
Melee Ship
Missile Ship
88
Skeid Longship - Vandal Bow Marauders
(att_shp_van_bow_lon_light_dagger)
Missile Ship
88
Skeid Longship - Vandal Bowman Marauders
(att_shp_van_bowmen_lon_light_sword)
Missile Ship
96
Dromonarion Double Ballista Skirmisher - Elite Vandal Archer Marauders
(att_shp_van_elite_archers_dro_light_dbl_sco)
Missile Ship
96
Dromonarion Ballista Skirmisher - Elite Vandal Archer Marauders
(att_shp_van_elite_archers_dro_light_sco)
Missile Ship
Artillery Ship
64
Battery Liburnian - Vandal Artillery Crew
(att_shp_van_artillery_dbl_lib_light)
Artillery Ship
64
Bombard Liburnian - Vandal Artillery Crew
(att_shp_van_artillery_lib_heavy)
Artillery Ship
64
Artillery Liburnian - Vandal Artillery Crew
(att_shp_van_artillery_lib_light)
Artillery Ship
Ramming Ship
20
Strike Liburnian - Vandal Light Boatmen
(att_shp_van_boatmen_lib_light_ram)
Ramming Ship
Fire Ship
48
Greek Fire Dromonarion - Vandal Light Boatmen
(att_shp_van_boatmen_dro_light_fs)
Fire Ship
Carthago
Vandalic Kingdom (The Last Roman)
Hippo Diarrhytus
Vandalic Kingdom (The Last Roman)
Thuburbo
Vandalic Kingdom (The Last Roman)
Hydruntum
Ostrogothic Kingdom (The Last Roman)
Sipontum
Ostrogothic Kingdom (The Last Roman)
Tarentum
Ostrogothic Kingdom (The Last Roman)
Arvernis
Burgundians (The Last Roman)
Avaricum
Frankish Kingdom (The Last Roman)
Lemonum
Frankish Kingdom (The Last Roman)
Augustobona Tricassium
Frankish Kingdom (The Last Roman)
Mettis
Frankish Kingdom (The Last Roman)
Remorum
Frankish Kingdom (The Last Roman)
Gades
Visigothic Kingdom (The Last Roman)
Hispalis
Visigothic Kingdom (The Last Roman)
Malaca
Visigothic Kingdom (The Last Roman)
Gwened
Bretons (The Last Roman)
Osismorum
Bretons (The Last Roman)
Riedonum
Bretons (The Last Roman)
Besantio
Burgundians (The Last Roman)
Valentia
Burgundians (The Last Roman)
Vienne
Burgundians (The Last Roman)
Hadrumentum
Vandalic Kingdom (The Last Roman)
Sufetula
Vandalic Kingdom (The Last Roman)
Thysdrus
Vandalic Kingdom (The Last Roman)
Beneventum
Ostrogothic Kingdom (The Last Roman)
Corfinum
Ostrogothic Kingdom (The Last Roman)
Neapolis
Ostrogothic Kingdom (The Last Roman)
Legio
Basques (The Last Roman)
Pompaelo
Basques (The Last Roman)
Portus Victoriae
Basques (The Last Roman)
Carthago Nova
Visigothic Kingdom (The Last Roman)
Ilici
Visigothic Kingdom (The Last Roman)
Libisosa
Visigothic Kingdom (The Last Roman)
Complutum
Visigothic Kingdom (The Last Roman)
Segovia
Visigothic Kingdom (The Last Roman)
Tolentum
Visigothic Kingdom (The Last Roman)
Narona
Roman Empire (The Last Roman)
Salona
Roman Empire (The Last Roman)
Tarsatica
Ostrogothic Kingdom (The Last Roman)
Dyrrachium
Roman Empire (The Last Roman)
Nicopolis
Roman Empire (The Last Roman)
Photiki
Roman Empire (The Last Roman)
Bononia
Ostrogothic Kingdom (The Last Roman)
Pisaurum
Ostrogothic Kingdom (The Last Roman)
Ravenna
Ostrogothic Kingdom (The Last Roman)
Astorga
Suebians (The Last Roman)
Bracara
Suebians (The Last Roman)
Brigantium
Suebians (The Last Roman)
Cosa
Ostrogothic Kingdom (The Last Roman)
Reate
Ostrogothic Kingdom (The Last Roman)
Roma
Ostrogothic Kingdom (The Last Roman)
Augusta Taurinorum
Ostrogothic Kingdom (The Last Roman)
Genua
Ostrogothic Kingdom (The Last Roman)
Mediolanum
Ostrogothic Kingdom (The Last Roman)
Crotona
Ostrogothic Kingdom (The Last Roman)
Rhegium
Ostrogothic Kingdom (The Last Roman)
Thurii
Ostrogothic Kingdom (The Last Roman)
Aeminium
Suebians (The Last Roman)
Emerita
Visigothic Kingdom (The Last Roman)
Olissipo
Visigothic Kingdom (The Last Roman)
Caesarea
Berbers (The Last Roman)
Cartenna
Berbers (The Last Roman)
Pomaria
Berbers (The Last Roman)
Cirta
Vandalic Kingdom (The Last Roman)
Sitifis
Berbers (The Last Roman)
Tipasa
Vandalic Kingdom (The Last Roman)
Anfa
Berbers (The Last Roman)
Rusaddir
Berbers (The Last Roman)
Tingis
Berbers (The Last Roman)
Paris
Frankish Kingdom (The Last Roman)
Portus Namnetum
Frankish Kingdom (The Last Roman)
Turonorum
Frankish Kingdom (The Last Roman)
Aquensium
Basques (The Last Roman)
Burdigala
Frankish Kingdom (The Last Roman)
Tolosa
Frankish Kingdom (The Last Roman)
Ancona
Ostrogothic Kingdom (The Last Roman)
Asculum
Ostrogothic Kingdom (The Last Roman)
Spoletium
Ostrogothic Kingdom (The Last Roman)
Doclea
Roman Empire (The Last Roman)
Epidaurum
Roman Empire (The Last Roman)
Lissus
Roman Empire (The Last Roman)
Massilia
Visigothic Kingdom (The Last Roman)
Nikaia
Ostrogothic Kingdom (The Last Roman)
Vapincum
Ostrogothic Kingdom (The Last Roman)
Aleria
Sardinians (The Last Roman)
Caralis
Sardinians (The Last Roman)
Turris
Sardinians (The Last Roman)
Elne
Visigothic Kingdom (The Last Roman)
Narbonne
Visigothic Kingdom (The Last Roman)
Nimes
Visigothic Kingdom (The Last Roman)
Agrigentum
Ostrogothic Kingdom (The Last Roman)
Panormus
Ostrogothic Kingdom (The Last Roman)
Syracuse
Ostrogothic Kingdom (The Last Roman)
Barcino
Visigothic Kingdom (The Last Roman)
Caesaraugusta
Visigothic Kingdom (The Last Roman)
Valentia
Visigothic Kingdom (The Last Roman)
Terra Incognita
Terra Incognita
Arretium
Ostrogothic Kingdom (The Last Roman)
Faesulae
Ostrogothic Kingdom (The Last Roman)
Pisae
Ostrogothic Kingdom (The Last Roman)
Aquileia
Ostrogothic Kingdom (The Last Roman)
Patavium
Ostrogothic Kingdom (The Last Roman)
Verona
Ostrogothic Kingdom (The Last Roman)
Bulla Regia
Vandalic Kingdom (The Last Roman)
Hippo Regis
Vandalic Kingdom (The Last Roman)
Thagaste
Vandalic Kingdom (The Last Roman)