Home
/
Divide et Impera
/ Thracia (Imperator Augustus)
Imperator Augustus
Thracia (Imperator Augustus)
The Odrysian Kingdom was a union of Thracian tribes that endured between the 5th and 3rd centuries BCE. It consisted largely of present-day Bulgaria, spreading to parts of Northern Dobruja, parts of Northern Greece and modern-day European Turkey. King Seuthes III later moved the capital to Seuthopolis. The Odrysians were one of the most powerful Thracian tribes that dwelled in the plain of the Hebrus river. This would place the tribe in the modern border area between southeastern Bulgaria, northeastern Greece, and European Turkey, centered around the city of Edirne. The river Artescus passed through their land as well. Xenophon writes that the Odrysians held horse races and drank large amounts of wine after the burial of their dead warriors. Thucydides writes on the custom, practised by most Thracians, of giving gifts for getting things done. Herodotus is the first that mentions the Odrysae. Thrace had nominally been part of the Persian empire since 516 BC and was re-subjugated by Mardonius in 492 BCE. The Odrysian state was the first Thracian kingdom that acquired power in the region, through the unification of many Thracian tribes under a single ruler, King Teres in the 5th century BCE. Initially, during the reign of Teres or Sitalces, the state was at its zenith, and extended from the Black Sea in the east, to Danube in the north, the region populated by the Triballi in the northwest, and the basin of the river Strymon in the southwest and towards the Aegean. Later its extent changed to present day Bulgaria, Turkish Thrace, and Greece between the Hebrus and the Strymon, except for the coastal strip the Greek cities occupied. Sovereignty was never exercised over all of its lands as it varied in relation to tribal politics. This large territory was populated with a number of Thracian and Daco-Moesian tribes that united under the reign of a common ruler, and began to implement common internal and external policies. Those were favourable conditions for overcoming the tribal divisions which could lead gradually to the formation of a more stable ethnic community. According to the Greek historians Herodotus and Thucydides, a royal dynasty emerged from among the Odrysian tribe in Thrace around the end of the 5th century BC, which came to dominate much of the area and peoples between the Danube and the Aegean for the next century. Later writers, royal coin issues, and inscriptions indicate the survival of this dynasty into the early 1st century AD, although its overt political influence declined progressively first under Persian, Macedonian, later Roman, encroachment. Despite their demise, the period of Odrysian rule was of decisive importance for the future character of south-eastern Europe, under the Roman Empire and beyond.
Campaign Map
Faction Name

Thracia (Imperator Augustus)
Campaign

main_emperor
Culture

rom_Barbarian
Subculture

sc_rom_daco_thracian
Military Group

thracian
Faction Group

emp_faction_group_daco_thracian
Faction Group
Balkan Tribes
The tribes of the Balkans have earned their fierce reputation.
[NOT DISPLAYED] +2 security against authority-based agent actions
[NOT DISPLAYED] +3 security against cunning-based agent actions
[NOT DISPLAYED] +4 security against zeal-based agent actions
Promise of Loot: -50% mercenary recruitment costs
Rapid Campaigns: +50% mercenary upkeep costs
[NOT DISPLAYED] +2 security against authority-based agent actions
[NOT DISPLAYED] +3 security against cunning-based agent actions
[NOT DISPLAYED] +4 security against zeal-based agent actions
Political Parties
Other Chiefs
Playable: False
Initial Power: 67
No Effect
Elder Chiefs
Playable: True
Initial Power: 33
[NOT DISPLAYED] adds subsistence wealth to faction capital only / scope: faction
Deadly Aim: +2 experience rank(s) for missile recruits
Hellenic Emnity: -20 to diplomacy with all Hellenic factions
Raiders: +100% income from raiding
[NOT DISPLAYED] adds subsistence wealth to faction capital only / scope: faction
General
200
Thrakioi Aristoi Rhomphaiaphoroi
(Thr_Nobles)
Melee Infantry
120
Thrakioi Aristoi Hippeis
(Thr_Royal_Cav)
Melee Cavalry
200
Thrakioi Hypaspistai
(thr_royal_elite_hoplites)
Hoplite/Pike Infantry
Melee Infantry
Missile Infantry
Hoplite/Pike Infantry
Spear Infantry
Melee Cavalry
Missile Cavalry
120
Thrakioi Hippakontistai
(Thr_Cav)
Missile Cavalry
120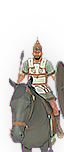 Thrakioi Prodromoi
(thr_medium_skirmisher_cav)
Missile Cavalry
120
Parasim Numidim
(AOR_14_Numidian_Cavalry)
Missile Cavalry
120
Parasim Lebiponnim
(AOR_15_Libyan_Cavalry)
Missile Cavalry
120
Ana-Arabim Kamelarios
(AOR_20_Arabian_Camel_Archers)
Missile Cavalry
120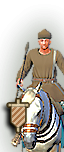 Shivatir-i Pahlavanig
(AOR_24_Parthian_Horse_Archers)
Missile Cavalry
120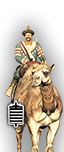 Savar-i Suguda
(AOR_26_Bac_Camels)
Missile Cavalry
120
Jamsya Yukhuna Duna Purma
(AOR_26_Yuezhi_Archers)
Missile Cavalry
120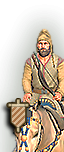 Skythioi Hippotoxotai
(AOR_27_Scythian_Horse_Archers)
Missile Cavalry
120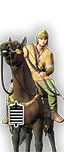 Skythioi Hippotoxotai
(AOR_28_Scythian_Horse_Archers)
Missile Cavalry
120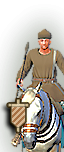 Paphlagonikoi Hippeis
(AOR_29_Paphlagonian_Cavalry)
Missile Cavalry
120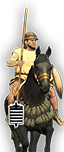 Illyrioi Hippeis
(AOR_37_Illyrian_Light_Cavalry)
Missile Cavalry
120
Sauromatae Fat Aexsdzhytae
(AOR_43_Sarmatian_Horse_Archers)
Missile Cavalry
120
Tarantinoi Hippeis
(AOR_44_Tarantine_Cav)
Missile Cavalry
120
Thracian Horsemen
(GAR_Thr_Garrisoned_Horsemen)
Missile Cavalry
Shock Cavalry
120
Thrakioi Sarissaphoroi
(Thr_Lancers)
Shock Cavalry
120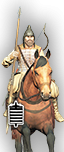 Yancai Uaezdaettae
(AOR_22_Alan_Noble_Cav)
Shock Cavalry
120
Khuveshavagan
(AOR_23_Persian_Cavalry)
Shock Cavalry
120
Asavaran-i Zrehbaran
(AOR_24_Parthian_Cataphracts)
Shock Cavalry
100
Roxolanoi Xistophoroi
(AOR_27_Roxolani_Lancers)
Shock Cavalry
100
Kappadokioi Xistophoroi
(AOR_29_Cappadocian_Lancers)
Shock Cavalry
100
Kappadokioi Xistophoroi
(AOR_31_Cappadocian_Lancers)
Shock Cavalry
100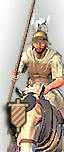 Hippeis Thessalikoi
(AOR_36_Thessalian_Cavalry)
Shock Cavalry
100
Sauromatae Uaezdaettae
(AOR_43_Sarmatian_Cataphracts)
Shock Cavalry
Elephant
18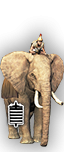 Elephantes Hulaioi Liboukoi
(AOR_16_African_Elephants)
Elephant
18
Elephantes Hulaioi Liboukoi
(AOR_18_African_Elephants)
Elephant
36
Elephantes Syriakoi
(AOR_21_Syrian_War_Elephants)
Elephant
36
Elephantes Indikoi
(AOR_23_Indian_War_Elephants)
Elephant
36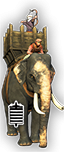 Elephantes Indikoi
(AOR_26_Indian_War_Elephants_Bactria)
Elephant
Fixed Artillery
40
Oxybeles (Fixed)
(Gre_Scorpion)
Fixed Artillery
40
Oxybeles (Bastion)
(Gre_Scorpion_Bastion)
Fixed Artillery
Field Artillery
40
Lithobolos
(Gre_Ballista)
Field Artillery
40
Lithobolos (Bastion)
(Gre_Ballista_Bastion)
Field Artillery
40
Oxybeles
(Gre_Cheiroballistra)
Field Artillery
Special
80
Malhamit Kalb
(AOR_16_Garamantine_Hounds)
Special
80
Corio Cunos Vidios
(AOR_3_Celtic_Savage_Dogs)
Special
80
Kappadokioi Kyon
(AOR_31_Anatolian_Mountain_Dogs)
Special
80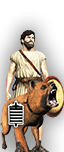 Molossoi Kyon
(AOR_36_Molossian_Hounds)
Special
80
Vadasz Spako
(AOR_43_Steppe_Hunting_Dogs)
Special
80
Jagon Hund
(AOR_5_Germanic_Hunting_Dogs)
Special
80
Canes Bellici
(AOR_8_Roman_War_Dogs)
Special
Melee Ship
60
Liburna - Epilektoi Pelekuphoroi
(Bar_Assault_Bireme_Dac)
Melee Ship
120
Assault Tetreres - Epilektoi Pelekuphoroi
(Bar_Assault_Quadreme_Thr)
Melee Ship
80
Trieres - Komatai Pelekuphoroi
(Bar_Assault_Trireme_Dac)
Melee Ship
80
Trieres - Komatai Pelekuphoroi
(Bar_Assault_Trireme_Thr)
Melee Ship
120
Heavy Raider - Epilektoi Pelekuphoroi
(Bar_Heavy_Raider_Dac)
Melee Ship
100
Medium Assault Raider - Komatai Pelekuphoroi
(Bar_Medium_Raider_Dac)
Melee Ship
80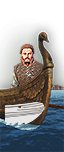 Assault Raider - Komatai Pelekuphoroi
(Bar_Raider_Dac)
Melee Ship
Missile Ship
80
Missile Raider - Dako-Thrakioi Akontistai
(Bar_Missile_Raider_Dac)
Missile Ship
Attica
Antonius (Imperator Augustus)
Creta
Antonius (Imperator Augustus)
Achaia
Antonius (Imperator Augustus)
Ta-Mehu
Ptolemaioi (Imperator Augustus)
Ta-Shemau
Ptolemaioi (Imperator Augustus)
Ta-Ament
Ptolemaioi (Imperator Augustus)
Ta-Abt
Ptolemaioi (Imperator Augustus)
Ityopya
Aksum (Imperator Augustus)
Kush
Medewi (Imperator Augustus)
Medjay
Blemmyai (Imperator Augustus)
Zeugitana

Lepidus (Imperator Augustus)
Byzacium

Lepidus (Imperator Augustus)
Tripolis

Lepidus (Imperator Augustus)
Syrthim

Lepidus (Imperator Augustus)
Aquitania

Octavius (Imperator Augustus)
Gergovia

Octavius (Imperator Augustus)
Pictavis

Octavius (Imperator Augustus)
Himyar
Mamlakat Himyar (Imperator Augustus)
Maka
Mascat (Imperator Augustus)
Saba

Mamlakatin Saba (Imperator Augustus)
Kedar
Qidri (Imperator Augustus)
Hagar
Hagar (Imperator Augustus)
Yathrib
Ma'in (Imperator Augustus)
Transcaspia
Parthia (Imperator Augustus)
Haraiva
Parthia (Imperator Augustus)
Margus
Parthia (Imperator Augustus)
Tsopk
Katpatuka (Imperator Augustus)
Hayk
Hayasdan (Imperator Augustus)
Turuberan
Hayasdan (Imperator Augustus)
Korchayk
Hayasdan (Imperator Augustus)
Lydia
Antonius (Imperator Augustus)
Mysia
Antonius (Imperator Augustus)
Phrygia
Antonius (Imperator Augustus)
Rhodos
Antonius (Imperator Augustus)
Baktria
Paradene (Imperator Augustus)
Tocharia
Paradene (Imperator Augustus)
Paropamisadai
Paradene (Imperator Augustus)
Baeturia

Lepidus (Imperator Augustus)
Turdetania

Lepidus (Imperator Augustus)
Carpetania

Lepidus (Imperator Augustus)
Silva Carbonaria
Belgae (Imperator Augustus)
Treverorum

Octavius (Imperator Augustus)
Pontos
Pontos (Imperator Augustus)
Bithynia
Antonius (Imperator Augustus)
Paphlagonia
Pontos (Imperator Augustus)
Riza
Pontos (Imperator Augustus)
Tauris
Pontos (Imperator Augustus)
Sindike
Pontos (Imperator Augustus)
Maiotia
Pontos (Imperator Augustus)
Britannia Superior
Iceni (Imperator Augustus)
Dumnonia
Dumnonii (Imperator Augustus)
Demetia
Demetae (Imperator Augustus)
Britannia Inferior

Corieltauvi (Imperator Augustus)
Eremos Karmania
Parsa (Imperator Augustus)
Karmania
Parsa (Imperator Augustus)
Ardhan
Ardhan (Imperator Augustus)
Kartli

Kartli (Imperator Augustus)
Kolkheti
Pontos (Imperator Augustus)
Xvarazm
Daha (Imperator Augustus)
Usturt
Daha (Imperator Augustus)
Liguria

Octavius (Imperator Augustus)
Insubria

Octavius (Imperator Augustus)
Venetia et Histria

Octavius (Imperator Augustus)
Corsica
Pompeius (Imperator Augustus)
Sardinia
Pompeius (Imperator Augustus)
Dacia Inferior

Dacia (Imperator Augustus)
Bastarnia
Bastarnoz (Imperator Augustus)
Dacia Malvensis

Dacia (Imperator Augustus)
Zarmizegetusa

Dacia (Imperator Augustus)
Galatia
Koinon Galaton (Imperator Augustus)
Lykaonia
Koinon Galaton (Imperator Augustus)
Katpatuka
Katpatuka (Imperator Augustus)
Pamphylia
Koinon Galaton (Imperator Augustus)
Lugdunensis

Octavius (Imperator Augustus)
Lutetia
Gallia (Imperator Augustus)
Aremorica
Gallia (Imperator Augustus)
Iuliobana
Gallia (Imperator Augustus)
Rambakia

Zranka (Imperator Augustus)
Zranka

Zranka (Imperator Augustus)
Maka

Zranka (Imperator Augustus)
Bagacum
Belgae (Imperator Augustus)
Germania Superior

Octavius (Imperator Augustus)
Silva Nigra

Markamannoz (Imperator Augustus)
Hercynia Silva
Kwadoz (Imperator Augustus)
Luna Silva
Boii (Imperator Augustus)
Baleareis

Lepidus (Imperator Augustus)
Bastetania

Lepidus (Imperator Augustus)
Celtiberia

Lepidus (Imperator Augustus)
Edetania

Lepidus (Imperator Augustus)
Illyria
Antonius (Imperator Augustus)
Liburnia
Antonius (Imperator Augustus)
Dalmatia
Antonius (Imperator Augustus)
Campania

Octavius (Imperator Augustus)
Apulia

Octavius (Imperator Augustus)
Bruttium

Octavius (Imperator Augustus)
Yehuda
Iudea (Imperator Augustus)
Kypros
Antonius (Imperator Augustus)
Phoinike
Antonius (Imperator Augustus)
Picenum

Octavius (Imperator Augustus)
Tuscia

Octavius (Imperator Augustus)
Samnium

Octavius (Imperator Augustus)
Latium

Octavius (Imperator Augustus)
Siwa

Nasamones (Imperator Augustus)
Oases

Nasamones (Imperator Augustus)
Kyrenaike
Antonius (Imperator Augustus)
Marmarike
Ptolemaioi (Imperator Augustus)
Silesia
Arii (Imperator Augustus)
Leda
Helisii (Imperator Augustus)
Baug
Buri (Imperator Augustus)
Chronos
Nahanarvali (Imperator Augustus)
Celtica
Iberia (Imperator Augustus)
Lusitania
Iberia (Imperator Augustus)
Epeiros
Antonius (Imperator Augustus)
Thessalia
Antonius (Imperator Augustus)
Makedonia
Antonius (Imperator Augustus)
Frisia
Freisias (Imperator Augustus)
Cimbria
Kimbroz (Imperator Augustus)
Silva Bacenis
Heruskoz (Imperator Augustus)
Atlas
Gaetuli (Imperator Augustus)
Mauretania
Mauri (Imperator Augustus)
Tingitana

Lepidus (Imperator Augustus)
Rhagau
Parthia (Imperator Augustus)
Mada
Parthia (Imperator Augustus)
Atropatkan
Atropatkan (Imperator Augustus)
Phraaspa
Atropatkan (Imperator Augustus)
Meshan
Meshan (Imperator Augustus)
Babirus
Parthia (Imperator Augustus)
Osroene
Parthia (Imperator Augustus)
Athura
Parthia (Imperator Augustus)
Havilah
Mamlaktha Nabata (Imperator Augustus)
Lihyan
Mamlaktha Nabata (Imperator Augustus)
Iordan
Mamlaktha Nabata (Imperator Augustus)
Provincia

Octavius (Imperator Augustus)
Narbonensis

Octavius (Imperator Augustus)
Tolosa

Octavius (Imperator Augustus)
Militiana

Numidia (Imperator Augustus)
Cirtensis

Numidia (Imperator Augustus)
Gaetulia

Numidia (Imperator Augustus)
Numidia

Numidia (Imperator Augustus)
Eremos Syria
Parthia (Imperator Augustus)
Palmyra
Palmyra (Imperator Augustus)
Transdanubia

Dacia (Imperator Augustus)
Pannonia Superior
Breuci (Imperator Augustus)
Pannonia Inferior
Scordisci (Imperator Augustus)
Parthava
Parthia (Imperator Augustus)
Astauene
Parthia (Imperator Augustus)
Traxiane
Parthia (Imperator Augustus)
Varkana
Parthia (Imperator Augustus)
Lyan
Parsa (Imperator Augustus)
Parsa
Parsa (Imperator Augustus)
Elam
Parthia (Imperator Augustus)
Tidamensi

Numidia (Imperator Augustus)
Garama
Igharimen (Imperator Augustus)
Caledonia
Kaledonoi (Imperator Augustus)
Hibernia
Iweriu (Imperator Augustus)
Brigantia
Brigantes (Imperator Augustus)
Alcimoennis
Vindelici (Imperator Augustus)
Raetia
Raeti (Imperator Augustus)
Noricum
Nori (Imperator Augustus)
Helvetia
Helvetii (Imperator Augustus)
Danu Apara
Rauxsa-alanna (Imperator Augustus)
Oium
Iazyges (Imperator Augustus)
Gerrhos
Rauxsa-alanna (Imperator Augustus)
Scythia
Alanna (Imperator Augustus)
Didoya
Aorsoi (Imperator Augustus)
Turan
Iastae (Imperator Augustus)
Zyx

Siraces (Imperator Augustus)
Akragas
Pompeius (Imperator Augustus)
Panormos
Pompeius (Imperator Augustus)
Sirako
Pompeius (Imperator Augustus)
Suebia

Semnonoz (Imperator Augustus)
Vistula
Gutones (Imperator Augustus)
Ascaucalis
Helveconae (Imperator Augustus)
Rugia
Rugoz (Imperator Augustus)
Syria
Antonius (Imperator Augustus)
Kommagene
Antonius (Imperator Augustus)
Kilikia
Antonius (Imperator Augustus)
Aram
Antonius (Imperator Augustus)
Cantabria
Cantabri (Imperator Augustus)
Gallaecia
Iberia (Imperator Augustus)
Tarraconensis

Lepidus (Imperator Augustus)
Terra Incognita
Byzantion

Thracia (Imperator Augustus)
Dardania
Antonius (Imperator Augustus)
Moesia

Thracia (Imperator Augustus)
Thrake

Thracia (Imperator Augustus)
Transoxania
Paradene (Imperator Augustus)
Suguda
Paradene (Imperator Augustus)