Home
/
Divide et Impera
/ Ptolemaic Holdings (Macedonian Wars)
Macedonian Wars
Ptolemaic Holdings (Macedonian Wars)
Unified under an oligarchical system of government, Korinthos has become rich from trade due to its geographical position, using the wealth to launch public construction projects on a large scale and forge colonies as far afield as Sicily. Following a period of tyranny, it allied with Sparta, fighting to repel the Persian invasions as part of the Hellenic League. Although Korinthos supported the Athenians during the Greco-Persian Wars, Athenai's backing of the rebel colony of Korkyra in its struggle against Korinthian rule has caused hostilities to break out between the two great cities. A naval confrontation is sure to ensue, so Korinthos will need a strong fleet if it is to deny Athenian naval supremacy. Yet Korinthos' sizeable citizen army also makes it a dangerous proposition on land, and far more than a mere foil to the expected Spartan battlefield supremacy…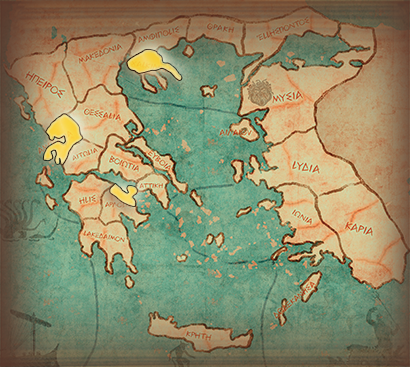 Campaign Map
Faction Name

Ptolemaic Holdings (Macedonian Wars)
Campaign

main_greek
Culture

rom_Hellenistic
Subculture

sc_rom_greek
Military Group

MAC_egypt
Faction Group

pel_faction_group_korinthos
Faction Group
Greek
The world-renowned culture of the Greeks was built upon hard toil, keen thinking and military excellence.
Slaves: 50% reduction in slave population decline
Slaves: -85% reduction in unrest caused by slaves but also income generated by them
Political Parties
Autocratic Party
Although the tyrants of Korinthos are long dead, there are those who believe power should be wielded by a single, strong ruler.
Playable: False
Initial Power: 18
No Effect
Conservative Party
In all political systems there are those who are happy with the state of affairs and those who will do anything to change it.
Playable: True
Initial Power: 32
Love of Aphrodite: +2 growth in all regions
Maritime Heritage: +10% ship battle speed
Shadow of Athens: -10% to all manufacturing income
Populist Party
Where there are politics there are people who will play to the crowd if it gets them into power.
Playable: False
Initial Power: 27
No Effect
Tyrannic Party
Korinthos was once ruled by a great line of tyrants. Thinking it a great and glorious time, there are those would see it ruled that way once more.
Playable: False
Initial Power: 23
No Effect
General
200
Galatikoi Kleruchoi
(Egy_Galatian_Royal_Guard)
Melee Infantry
100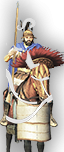 Ptolemikoi Hetairoi
(Gre_Ptolemaic_Cav)
Shock Cavalry
Melee Infantry
Missile Infantry
175
Mysoi Sphendonetai
(AOR_33_Mysian_Slingers)
Missile Infantry
175
Kretai Toxotai
(AOR_34_Cretan_Archers)
Missile Infantry
175
Skiritai Peltastai
(AOR_35_Skiritai_Peltasts)
Missile Infantry
175
Agrianoi Peltastai
(AOR_38_Agrianian_Axemen)
Missile Infantry
175
Thrakioi Peltastai
(AOR_38_Thracian_Peltasts)
Missile Infantry
175
Rhodioi Sphendonetai
(AOR_42_Rhodian_Slingers)
Missile Infantry
175
Machimoi Akontistai
(Egy_Javelinmen)
Missile Infantry
175
Machimoi Sphendonetai
(Egy_Slingers)
Missile Infantry
175
Local Bowmen
(GAR_Cel_Local_Bowmen_Foreign)
Missile Infantry
175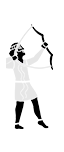 Local Archers
(GAR_Eas_Local_Archers_Foreign)
Missile Infantry
175
Greek Archers
(GAR_Gre_Local_Archers)
Missile Infantry
175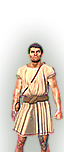 Local Slingers
(GAR_Ita_Citizen_Javelinmen_Foreign)
Missile Infantry
175
Euzonoi
(Gre_Light_Peltasts)
Missile Infantry
175
Peltastai
(Gre_Peltasts)
Missile Infantry
Hoplite/Pike Infantry
Spear Infantry
300
Galatai Lugoae
(AOR_30_Galatian_Levies)
Spear Infantry
300
Phrygioi Pantodapoi
(AOR_33_Phrygian_Levies)
Spear Infantry
300
Kretai Haploi
(AOR_34_Cretan_Levies)
Spear Infantry
200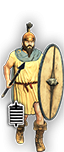 Korinthoi Thureophoroi
(AOR_35_Greek_Thureos_Spears)
Spear Infantry
200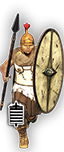 Thessalikoi Thureophoroi
(AOR_36_Greek_Thureos_Spears)
Spear Infantry
200
Local Tribesmen
(GAR_Cel_Tribesmen_Foreign)
Spear Infantry
200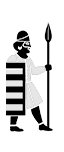 Local Militia
(GAR_Eas_Local_Militia_Foreign)
Spear Infantry
200
Local Town Guard
(GAR_Ita_Town_Guard_Foreign)
Spear Infantry
300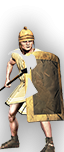 Epistratoi Thureophoroi
(Gre_Levy_Thureos_Spears)
Spear Infantry
200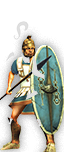 Thureophoroi Hoplitai
(Gre_Thureos_Hoplites)
Spear Infantry
300
Thureophoroi
(Gre_Thureos_Spears)
Spear Infantry
Melee Cavalry
120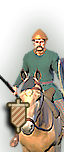 Galatai Epos
(AOR_30_Galatian_Light_Cavalry)
Melee Cavalry
100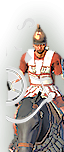 Greek Cavalry
(GAR_Gre_Citizen_Cavalry)
Melee Cavalry
100
Hippeis
(Gre_Citizen_Cav)
Melee Cavalry
120
Lonchophoroi
(Gre_Light_Cav)
Melee Cavalry
60
Baggage Train
(Supply_Egypt)
Melee Cavalry
Missile Cavalry
120
Hippakontistai
(Gre_Skirm_Cav)
Missile Cavalry
120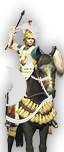 Tarantinoi Hippeis
(Gre_Tarantine_Cav)
Missile Cavalry
120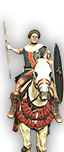 Thureophoroi Hippeis
(Gre_Thureos_Cav)
Missile Cavalry
Shock Cavalry
100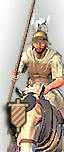 Hippeis Thessalikoi
(AOR_36_Thessalian_Cavalry)
Shock Cavalry
100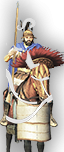 Ptolemikoi Hetairoi
(Gre_Ptolemaic_Cav)
Shock Cavalry
Chariot
36
Drepanephora Armata
(Gre_Scythed_Chariots)
Chariot
Fixed Artillery
40
Polybolos
(Gre_Polybolos)
Fixed Artillery
40
Oxybeles (Fixed)
(Gre_Scorpion)
Fixed Artillery
40
Oxybeles (Bastion)
(Gre_Scorpion_Bastion)
Fixed Artillery
Field Artillery
40
Lithobolos
(Gre_Ballista)
Field Artillery
40
Lithobolos (Bastion)
(Gre_Ballista_Bastion)
Field Artillery
40
Oxybeles
(Gre_Cheiroballistra)
Field Artillery
Special
80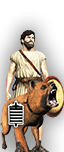 Molossoi Kyon
(AOR_36_Molossian_Hounds)
Special
Admiral
80
Scorpion Trieres - Machimoi Epibatoi Toxotai
(Gre_Scorpion_Trireme_Admiral_Egy)
Missile Ship
140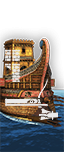 Tower Penteres - Machimoi Epibatoi
(Gre_Assault_Quinquereme_Admiral_Egy)
Melee Ship
Melee Ship
60
Assault Dieres - Machimoi Epibatoi
(Gre_Assault_Bireme_Egy)
Melee Ship
180
Hepteres - Machimoi Epibatoi
(Gre_Assault_Hepteres_Egy)
Melee Ship
160
Assault Hexeres - Machimoi Epibatoi
(Gre_Assault_Hexareme_Egy)
Melee Ship
200
Heavy Tower Octeres - Machimoi Epibatoi
(Gre_Assault_Oct_Tower_Admiral_Egy)
Melee Ship
200
Assault Octeres - Machimoi Epibatoi
(Gre_Assault_Octeres_Admiral_Egy)
Melee Ship
140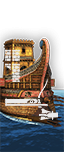 Tower Penteres - Machimoi Epibatoi
(Gre_Assault_Quinquereme_Admiral_Egy)
Melee Ship
140
Penteres - Machimoi Epibatoi
(Gre_Assault_Quinquereme_Egy)
Melee Ship
120
Assault Tetreres - Machimoi Epibatoi
(Gre_Assault_Tetreres_Egy)
Melee Ship
80
Trieres - Machimoi Epibatoi
(Gre_Assault_Trireme_Egy)
Melee Ship
60
Fire Pot Dieres - Machimoi Epibatoi
(Gre_Firepot_Bireme_Egy)
Melee Ship
Missile Ship
100
Pursuit Trihemiolia - Machimoi Epibatoi Toxotai
(Gre_Pursuit_Hemolia_Egy)
Missile Ship
80
Raiding Hemiolia - Machimoi Epibatoi Toxotai
(Gre_Raiding_Hemolia_Egy)
Missile Ship
80
Scorpion Trieres - Machimoi Epibatoi Toxotai
(Gre_Scorpion_Trireme_Admiral_Egy)
Missile Ship
Artillery Ship
140
Light Artillery Penteres - Lithobolos (Ship)
(Gre_Quinquereme_Ballista)
Artillery Ship
Transport Ship
100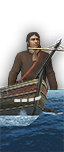 Supply Ship - Supply Crew
(Supply_Ship_Greek)
Transport Ship
Khios
Mytilene
Oinoi
Samos
Naupaktos
Thermon
Ambrakia
Anaktorio
Pronnoi
Amphipolis
Krinides
Argos
Korinthos
Mantinea
Melos
Athenai
Laurion
Naxos
Paros
Delphi
Lamia
Opos
Thebai
Karpathos
Kos
Lindos
Rodos
Elis
Olympia
Patrai
Zakynthos
Antigonia
Dodona
Elaea
Korkyra
Andros
Kalkis
Karystos
Oreos
Byzantion
Kypsela
Perinthos
Sestos
Ephesos
Halikarnassos
Knidos
Miletos
Mende
Olinthos
Torone
Kibyra
Kolossai
Phaselis
Xanthos
Gortyna
Knossos
Kydonia
Kythera
Messenia
Pylos
Sparta
Sardeis
Smyrna
Pella
Argos Orestiko
Arnisa
Dion
Minor Cyclades
Minor Dodecanese
Minor Islands
Minor Saronic
Minor Sporades
Ilion
Kyzikos
Myrina
Pergamon
Antipodes
Larisa
Pharsalos
Pherae
Abdera
Ainos
Maroneia
Thasos