Home
/
Divide et Impera
/ Pergamon
Grand Campaign
Pergamon
Although a minor player up to that point, Pergamon came to prominence during Alexander the Great's Successors' struggle for control of his fragmented empire. When Seleucus was murdered shortly after killing Lysimachus, the lieutenant Philaeterus controlled the fortress city, albeit as a protectorate of the Seleucids. Gradually, their influence has declined, enabling Philaeterus to lead Pergamon into a new golden age of culture and learning, building an impressive acropolis and a temple Athena, Pergamon's patron goddess. However, Pergamon is not yet a kingdom in the truest sense, and the time is right for expansion beyond its current borders. There are new threats to be faced from Galatia and duplicitous, expansionist Pontus and Cappadocia. Pergamon must be strong to meet these growing threats to its sovereignty, it must show them how a true Successor state survives.

Campaign Map
Faction Name

Pergamon
Campaign

main_rome
Culture

rom_Hellenistic
Subculture

sc_rom_greek
Military Group

pergamon
Faction Group

rom_faction_group_black_sea
Faction Group
Apoikiai Hellenikoi
More than thirty Greek city-states had multiple colonies around the Mediterranean world with ninety colonies stretching throughout the Mediterranean Sea. These colonies stretched from the shores of the Black Sea in the east to the southern coast of the Iberian Peninsula in the west, as well as several colonies on the Libya coast of northern Africa. Two flushes of new colonists set out from Greece at the transition between the Dark Ages" and the start of the Archaic Period, one in the early 8th century BC and a second burst of the colonizing spirit in the 6th century. Population growth and cramped spaces at home seem an insufficient explanation, while the economical and political dynamics produced by the competitive spirit between the frequently kingless, newly introduced concept of the Greek city-states, striving to expand their sphere of economical influence better fits as their true incentive."
Far from Home: +2 to cultural conversion
Independence: +10% melee defence during battles in own or allied territory
Political Parties
Royal Philoi
The first and honoured friends of the King, chosen by him on merit to advise on matters of state. Experienced and trustworthy, they are capable of ruling in his stead if necessary.
Playable: False
Initial Power: 30
No Effect
Local Nobles
Playable: False
Initial Power: 10
No Effect
Attalid Dynasty
The eunuch ruler of Pergamon, Philaeterus, inherited the city following the murder of his benefactor, Seleucus Nicator. A benevolent ruler, he governs with intelligence and wisdom.
Playable: True
Initial Power: 60
[NOT DISPLAYED] adds subsistence wealth to faction capital only / scope: faction
Great Builders: -25% building construction costs
Military Underdogs: +10% non-mercenary recruitment cost
Town Growth: +4 growth per turn in all provinces
[NOT DISPLAYED] adds subsistence wealth to faction capital only / scope: faction
Pergamese Nobility
Playable: False
Initial Power: 10
No Effect
General
100
Xystophoroi
(Gre_Hippeus_Lancers)
Shock Cavalry
100
Somatophylakes Hippeis
(Gre_Pergamon_Noble_Cavalry)
Melee Cavalry
200
Pergamoi Hoplitai
(Korinth_Hoplites)
Hoplite/Pike Infantry
175
Pergamoi Epilektoi Peltastai
(Perg_Elite_Peltasts)
Missile Infantry
200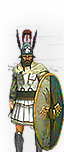 Somatophylakes Thorakitai
(Perg_Silver_Shield)
Melee Infantry
200
Syntrophoi Dynastou
(Pergamon_Guard)
Hoplite/Pike Infantry
Melee Infantry
Missile Infantry
Hoplite/Pike Infantry
Spear Infantry
Melee Cavalry
Missile Cavalry
120
Hippakontistai
(Gre_Skirm_Cav)
Missile Cavalry
120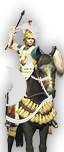 Tarantinoi Hippeis
(Gre_Tarantine_Cav)
Missile Cavalry
120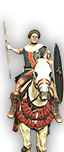 Thureophoroi Hippeis
(Gre_Thureos_Cav)
Missile Cavalry
120
Parasim Numidim
(AOR_14_Numidian_Cavalry)
Missile Cavalry
120
Parasim Lebiponnim
(AOR_15_Libyan_Cavalry)
Missile Cavalry
120
Ana-Arabim Kamelarios
(AOR_20_Arabian_Camel_Archers)
Missile Cavalry
120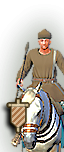 Shivatir-i Pahlavanig
(AOR_24_Parthian_Horse_Archers)
Missile Cavalry
120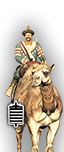 Savar-i Suguda
(AOR_26_Bac_Camels)
Missile Cavalry
120
Jamsya Yukhuna Duna Purma
(AOR_26_Yuezhi_Archers)
Missile Cavalry
120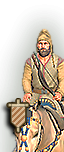 Skythioi Hippotoxotai
(AOR_27_Scythian_Horse_Archers)
Missile Cavalry
120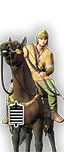 Skythioi Hippotoxotai
(AOR_28_Scythian_Horse_Archers)
Missile Cavalry
120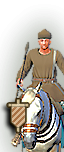 Paphlagonikoi Hippeis
(AOR_29_Paphlagonian_Cavalry)
Missile Cavalry
120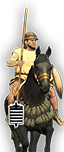 Illyrioi Hippeis
(AOR_37_Illyrian_Light_Cavalry)
Missile Cavalry
120
Sauromatae Fat Aexsdzhytae
(AOR_43_Sarmatian_Horse_Archers)
Missile Cavalry
120
Tarantinoi Hippeis
(AOR_44_Tarantine_Cav)
Missile Cavalry
Shock Cavalry
100
Xystophoroi
(Gre_Hippeus_Lancers)
Shock Cavalry
120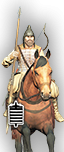 Yancai Uaezdaettae
(AOR_22_Alan_Noble_Cav)
Shock Cavalry
120
Khuveshavagan
(AOR_23_Persian_Cavalry)
Shock Cavalry
120
Asavaran-i Zrehbaran
(AOR_24_Parthian_Cataphracts)
Shock Cavalry
100
Roxolanoi Xistophoroi
(AOR_27_Roxolani_Lancers)
Shock Cavalry
100
Kappadokioi Xistophoroi
(AOR_29_Cappadocian_Lancers)
Shock Cavalry
100
Kappadokioi Xistophoroi
(AOR_31_Cappadocian_Lancers)
Shock Cavalry
100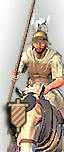 Hippeis Thessalikoi
(AOR_36_Thessalian_Cavalry)
Shock Cavalry
100
Sauromatae Uaezdaettae
(AOR_43_Sarmatian_Cataphracts)
Shock Cavalry
Elephant
18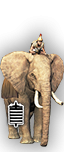 Elephantes Hulaioi Liboukoi
(AOR_16_African_Elephants)
Elephant
18
Elephantes Hulaioi Liboukoi
(AOR_18_African_Elephants)
Elephant
36
Elephantes Syriakoi
(AOR_21_Syrian_War_Elephants)
Elephant
36
Elephantes Indikoi
(AOR_23_Indian_War_Elephants)
Elephant
36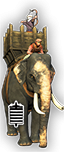 Elephantes Indikoi
(AOR_26_Indian_War_Elephants_Bactria)
Elephant
Fixed Artillery
40
Polybolos
(Gre_Polybolos)
Fixed Artillery
40
Oxybeles (Fixed)
(Gre_Scorpion)
Fixed Artillery
40
Oxybeles (Bastion)
(Gre_Scorpion_Bastion)
Fixed Artillery
Field Artillery
40
Lithobolos
(Gre_Ballista)
Field Artillery
40
Lithobolos (Bastion)
(Gre_Ballista_Bastion)
Field Artillery
40
Oxybeles
(Gre_Cheiroballistra)
Field Artillery
Special
80
Malhamit Kalb
(AOR_16_Garamantine_Hounds)
Special
80
Corio Cunos Vidios
(AOR_3_Celtic_Savage_Dogs)
Special
80
Kappadokioi Kyon
(AOR_31_Anatolian_Mountain_Dogs)
Special
80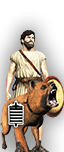 Molossoi Kyon
(AOR_36_Molossian_Hounds)
Special
80
Vadasz Spako
(AOR_43_Steppe_Hunting_Dogs)
Special
80
Jagon Hund
(AOR_5_Germanic_Hunting_Dogs)
Special
80
Canes Bellici
(AOR_8_Roman_War_Dogs)
Special
Admiral
80
Scorpion Trieres - Epibatoi Toxotai
(Gre_Scorpion_Trireme_Admiral)
Missile Ship
140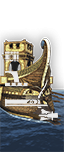 Tower Penteres - Epibatoi
(Gre_Assault_Quinquereme_Admiral)
Melee Ship
Melee Ship
60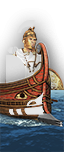 Assault Dieres - Epibatoi
(Gre_Assault_Bireme)
Melee Ship
140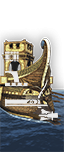 Tower Penteres - Epibatoi
(Gre_Assault_Quinquereme_Admiral)
Melee Ship
120
Assault Tetreres - Epibatoi
(Gre_Assault_Tetreres)
Melee Ship
80
Trieres - Epibatoi
(Gre_Assault_Trireme)
Melee Ship
60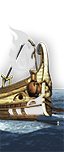 Fire Pot Dieres - Epibatoi
(Gre_Firepot_Bireme)
Melee Ship
Missile Ship
100
Pursuit Trihemiolia - Epibatoi Toxotai
(Gre_Pursuit_Hemolia)
Missile Ship
80
Raiding Hemiolia - Epibatoi Toxotai
(Gre_Raiding_Hemolia)
Missile Ship
80
Scorpion Trieres - Epibatoi Toxotai
(Gre_Scorpion_Trireme_Admiral)
Missile Ship
Artillery Ship
140
Light Artillery Penteres - Lithobolos (Ship)
(Gre_Quinquereme_Ballista)
Artillery Ship
Transport Ship
100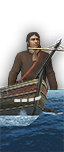 Supply Ship - Supply Crew
(Supply_Ship_Greek)
Transport Ship
Ta-Abt
Ptolemaioi
Ta-Ament
Ptolemaioi
Ta-Mehu
Ptolemaioi
Ta-Shemau
Ptolemaioi
Byzacium
Qarthadastim
Syrthim
Qarthadastim
Tripolis
Qarthadastim
Zeugitana
Qarthadastim
Ityopya
Aksum
Kush
Medewi
Medjay
Blemmyai
Aquitania
Vivisci
Gergovia
Arverni
Pictavis
Pictones
Himyar
Mamlakat Himyar
Maka
Mascat
Saba

Mamlakatin Saba
Hagar
Hagar
Kedar
Qidri
Yathrib
Ma'in
Harauvatis
Harauvatis
Paropamisadai
Harauvatis
Haraiva
Haraiva
Zranka
Asagarta
Margus
Haraiva
Hayk
Hayasdan
Korchayk
Hayasdan
Tsopk
Hayasdan
Lydia
Lydia
Mysia
Pergamon
Phrygia
Lydia
Rhodos
Rhodos
Baktria

Baktria
Tocharia

Baktria
Baeturia
Turdetani
Turdetania
Qarthadastim
Arduenna Silva
Treveri
Silva Carbonaria

Atrebates
Bithynia
Bithynia
Paphlagonia
Pontos
Pontos
Pontos
Riza
Trapezos
Maiotia
Arche Bosphorus
Sindike
Arche Bosphorus
Tauris
Arche Bosphorus
Brigantia
Brigantes
Britannia
Iceni
Demetia
Demetae
Dumnonia
Dumnonii
Caledonia
Kaledonoi
Hibernia
Iweriu
Eremos Karmania
Asagarta
Karmania

Zranka
Baleareis
Qarthadastim
Bastetania
Qarthadastim
Celtiberia
Arevaci
Edetania
Edetani
Ardhan
Ardhan
Kolkheti
Kolkhis
Kartli

Kartli
Aremorica

Namnetes
Lugdunensis

Aedui
Lutetia
Carnutes
Xvarazm
Xvarazm
Transcaspia
Daha
Kilikia

Seleukidai
Kypros
Kypros
Pamphylia
Kypros
Insubria
Insubres
Liguria
Liguria
Venetia et Histria
Veneti
Corsica
Qarthadastim
Sardinia
Qarthadastim
Bastarnia
Bastarnoz
Dacia Inferior

Getae
Dacia Superior
Apulii
Katpatuka
Katpatuka
Kommagene
Katpatuka
Galatia
Koinon Galaton
Lykaonia
Lydia
Maka

Zranka
Rambakia

Zranka
Germania Inferior
Nervii
Germania Superior
Sequani
Attike
Athenai
Krete
Knossos
Peloponnesos
Sparta
Hercynia Silva
Boii
Luna Silva
Boii
Dalmatia
Daorsi
Illyria
Ardiaei
Liburnia
Dalmatae
Etruria

Roma
Latium

Roma
Picenum

Roma
Samnium

Roma
Kyrenaike
Ptolemaioi
Marmarike
Ptolemaioi
Oases

Nasamones
Siwa
Ptolemaioi
Celtica
Celtici
Lusitania
Lusotannan
Epeiros
Epeiros
Makedonia
Antigonidai
Larissa
Epeiros
Frisia
Freisias
Silva Bacenis
Heruskoz
Silva Nigra

Markamannoz
Bruttium

Roma
Apulia

Roma
Lilybaion
Qarthadastim
Sirako
Syrakousai
Atlas
Gaetuli
Gaetulia

Masaesyli
Numidia

Masaesyli
Tingitana
Qarthadastim
Atropatkan
Atropatkan
Mada
Atropatkan
Rhagau
Parsa
Athura

Seleukidai
Babirus

Seleukidai
Meshan

Seleukidai
Osroene

Seleukidai
Havilah
Mamlaktha Nabata
Yehuda
Ptolemaioi
Iordan
Ptolemaioi
Lihyan
Mamlaktha Nabata
Pannonia Inferior
Scordisci
Pannonia Superior
Breuci
Transdanubia
Eravisci
Astauene
Parthia
Varkana
Parthava
Parthava
Parthava
Traxiane
Parthava
Elam
Parsa
Lyan
Parsa
Parsa
Parsa
Tidamensi
Igharimen
Garama
Igharimen
Gerrhos
Basileioi Skythai
Didoya
Aorsoi
Oium
Catiaroi
Zyx

Siraces
Narbonensis
Volcae
Transalpina
Massalia
Helvetia
Helvetii
Noricum
Nori
Raetia
Raeti
Aestia
Aestii
Danu Nazdya
Anartes
Baug
Budini
Scythia
Rauxsa-alanna
Turan
Thyssagetae
Usturt
Saka Rauka
Leda
Leugoz
Silesia
Leugoz
Vistula
Gutones
Cimbria
Kimbroz
Suebia
Sweboz
Rugia
Rugoz
Aram

Seleukidai
Eremos Syria

Seleukidai
Phoinike

Seleukidai
Syria

Seleukidai
Gallaecia
Gallaeci
Cantabria
Cantabri
Tarraconensis
Cessetani
Terra Incognita
Byzantion
Tolistobogii
Dardania

Triballi
Moesia

Basileion Odryson
Thrake
Antigonidai
Transoxania

Baktria
Suguda

Baktria