Home
/
Divide et Impera
/ Athenai (Macedonian Wars)
Macedonian Wars
Athenai (Macedonian Wars)
Athenian aid to the Greek cities of Asia Minor has prompted imperialist Persia to invade mainland Greece twice. Each time, Athenai proved pivotal to its defeat, winning a stunning final naval victory at Salamis in 479BC. Its prestige at an all-time high, Athenian military hegemony, as well as trade and cultural supremacy, now seems likely, and with it a chance for revenge. This state of affairs, of course, how it should be; Athenai leads the Greek world in mathematics, science, philosophy and architecture - it should be its protector also. However, Sparta resents this new found influence. Just fifty years after the end of the Persian invasions, war once again looms over the Peloponnesus. The prize is effective control over the entire country; Athenai's naval might is matched by Sparta's superior land forces, either city - or indeed its Korinthian or Boiotian allies - could emerge from the ensuing conflict, victorious, to claim it!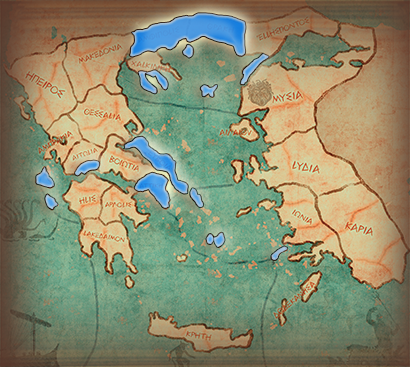 Campaign Map
Faction Name

Athenai (Macedonian Wars)
Campaign

main_greek
Culture

rom_Hellenistic
Subculture

sc_rom_greek
Military Group

MAC_athens
Faction Group

pel_faction_group_athenai
Faction Group
Greek
The world-renowned culture of the Greeks was built upon hard toil, keen thinking and military excellence.
Slaves: 50% reduction in slave population decline
Slaves: -85% reduction in unrest caused by slaves but also income generated by them
Political Parties
Alkmaionid Family
The Alkmaionids are a powerful Athenian family who first came to prominence in the 7th century BC. Although ostracised on several occasions, they have always returned to the city.
Playable: True
Initial Power: 29

Centre of Culture: +10% all culture income
Dreams of Empire: -10 happiness in all regions
Wooden Wall: +1 recruitment slots in all ports
Aristocratic Party
For many years Athenai has been dominated by aristocratic families that control much of the wealth and land. Democratic reforms have reduced their influence, but not removed it entirely.
Playable: False
Initial Power: 26
No Effect
Philaidae Family
Powerful land owners, the Philaidae claim descent from Philaeus, son of Ajax. Two of Athenai's greatest generals - Miltiades the Younger and his son, Cimon - are from this family.
Playable: False
Initial Power: 21
No Effect
Populist Party
Whilst there are no true political parties in ancient Athens, voting blocs are naturally formed from those holding similar views. Amongst them, there is always a group that follows the will of the mob.
Playable: False
Initial Power: 24
No Effect
General
200
Logades
(Gre_Logades)
Hoplite/Pike Infantry
200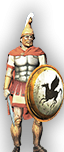 Machairaphoroi Logades
(Gre_Logades_Sword)
Melee Infantry
Melee Infantry
Missile Infantry
175
Mysoi Sphendonetai
(AOR_33_Mysian_Slingers)
Missile Infantry
175
Kretai Toxotai
(AOR_34_Cretan_Archers)
Missile Infantry
175
Skiritai Peltastai
(AOR_35_Skiritai_Peltasts)
Missile Infantry
175
Agrianoi Peltastai
(AOR_38_Agrianian_Axemen)
Missile Infantry
175
Thrakioi Peltastai
(AOR_38_Thracian_Peltasts)
Missile Infantry
175
Rhodioi Sphendonetai
(AOR_42_Rhodian_Slingers)
Missile Infantry
175
Local Bowmen
(GAR_Cel_Local_Bowmen_Foreign)
Missile Infantry
175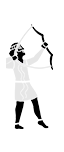 Local Archers
(GAR_Eas_Local_Archers_Foreign)
Missile Infantry
175
Greek Archers
(GAR_Gre_Local_Archers)
Missile Infantry
175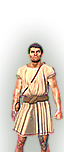 Local Slingers
(GAR_Ita_Citizen_Javelinmen_Foreign)
Missile Infantry
175
Psiloi Toxotai
(Gre_Archers)
Missile Infantry
175
Psiloi Akontistai
(Gre_Javelinmen)
Missile Infantry
175
Euzonoi
(Gre_Light_Peltasts)
Missile Infantry
175
Peltastai
(Gre_Peltasts)
Missile Infantry
175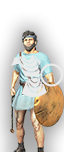 Psiloi Sphendonetai
(Gre_Slingers)
Missile Infantry
Hoplite/Pike Infantry
Spear Infantry
300
Galatai Lugoae
(AOR_30_Galatian_Levies)
Spear Infantry
300
Phrygioi Pantodapoi
(AOR_33_Phrygian_Levies)
Spear Infantry
300
Kretai Haploi
(AOR_34_Cretan_Levies)
Spear Infantry
200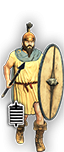 Korinthoi Thureophoroi
(AOR_35_Greek_Thureos_Spears)
Spear Infantry
200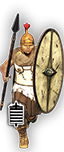 Thessalikoi Thureophoroi
(AOR_36_Greek_Thureos_Spears)
Spear Infantry
200
Local Tribesmen
(GAR_Cel_Tribesmen_Foreign)
Spear Infantry
200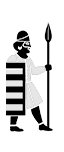 Local Militia
(GAR_Eas_Local_Militia_Foreign)
Spear Infantry
200
Local Town Guard
(GAR_Ita_Town_Guard_Foreign)
Spear Infantry
300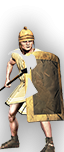 Epistratoi Thureophoroi
(Gre_Levy_Thureos_Spears)
Spear Infantry
200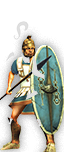 Thureophoroi Hoplitai
(Gre_Thureos_Hoplites)
Spear Infantry
300
Thureophoroi
(Gre_Thureos_Spears)
Spear Infantry
Melee Cavalry
120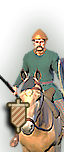 Galatai Epos
(AOR_30_Galatian_Light_Cavalry)
Melee Cavalry
100
Athenai Hippeis
(Ath_Cav)
Melee Cavalry
100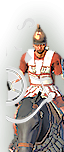 Greek Cavalry
(GAR_Gre_Citizen_Cavalry)
Melee Cavalry
100
Hippeis
(Gre_Citizen_Cav)
Melee Cavalry
60
Baggage Train
(Supply_Greek)
Melee Cavalry
Missile Cavalry
120
Hippakontistai
(Gre_Skirm_Cav)
Missile Cavalry
120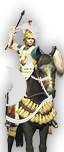 Tarantinoi Hippeis
(Gre_Tarantine_Cav)
Missile Cavalry
120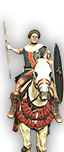 Thureophoroi Hippeis
(Gre_Thureos_Cav)
Missile Cavalry
Shock Cavalry
100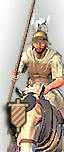 Hippeis Thessalikoi
(AOR_36_Thessalian_Cavalry)
Shock Cavalry
100
Xystophoroi
(Gre_Hippeus_Lancers)
Shock Cavalry
Fixed Artillery
40
Polybolos
(Gre_Polybolos)
Fixed Artillery
40
Oxybeles (Fixed)
(Gre_Scorpion)
Fixed Artillery
40
Oxybeles (Bastion)
(Gre_Scorpion_Bastion)
Fixed Artillery
Field Artillery
40
Lithobolos
(Gre_Ballista)
Field Artillery
40
Lithobolos (Bastion)
(Gre_Ballista_Bastion)
Field Artillery
40
Oxybeles
(Gre_Cheiroballistra)
Field Artillery
Special
80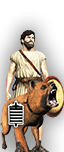 Molossoi Kyon
(AOR_36_Molossian_Hounds)
Special
Admiral
80
Scorpion Trieres - Athenai Epibatoi Toxotai
(Gre_Scorpion_Trireme_Admiral_Ath)
Missile Ship
140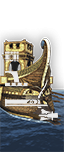 Tower Penteres - Athenai Epibatoi
(Gre_Assault_Quinquereme_Admiral_Ath)
Melee Ship
Melee Ship
60
Assault Dieres - Athenai Epibatoi
(Gre_Assault_Bireme_Ath)
Melee Ship
140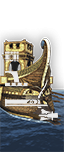 Tower Penteres - Athenai Epibatoi
(Gre_Assault_Quinquereme_Admiral_Ath)
Melee Ship
140
Penteres - Athenai Epibatoi
(Gre_Assault_Quinquereme_Ath)
Melee Ship
120
Assault Tetreres - Athenai Epibatoi
(Gre_Assault_Tetreres_Ath)
Melee Ship
80
Trieres - Athenai Epibatoi
(Gre_Assault_Trireme_Ath)
Melee Ship
60
Fire Pot Dieres - Athenai Epibatoi
(Gre_Firepot_Bireme_Ath)
Melee Ship
Missile Ship
100
Pursuit Trihemiolia - Athenai Epibatoi Toxotai
(Gre_Pursuit_Hemolia_Ath)
Missile Ship
80
Raiding Hemiolia - Athenai Epibatoi Toxotai
(Gre_Raiding_Hemolia_Ath)
Missile Ship
80
Scorpion Trieres - Athenai Epibatoi Toxotai
(Gre_Scorpion_Trireme_Admiral_Ath)
Missile Ship
Artillery Ship
140
Light Artillery Penteres - Lithobolos (Ship)
(Gre_Quinquereme_Ballista)
Artillery Ship
Transport Ship
100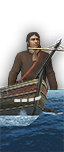 Supply Ship - Supply Crew
(Supply_Ship_Greek)
Transport Ship
Khios
Mytilene
Oinoi
Samos
Naupaktos
Thermon
Ambrakia
Anaktorio
Pronnoi
Amphipolis
Krinides
Argos
Korinthos
Mantinea
Melos
Athenai
Laurion
Naxos
Paros
Delphi
Lamia
Opos
Thebai
Karpathos
Kos
Lindos
Rodos
Elis
Olympia
Patrai
Zakynthos
Antigonia
Dodona
Elaea
Korkyra
Andros
Kalkis
Karystos
Oreos
Byzantion
Kypsela
Perinthos
Sestos
Ephesos
Halikarnassos
Knidos
Miletos
Mende
Olinthos
Torone
Kibyra
Kolossai
Phaselis
Xanthos
Gortyna
Knossos
Kydonia
Kythera
Messenia
Pylos
Sparta
Sardeis
Smyrna
Pella
Argos Orestiko
Arnisa
Dion
Minor Cyclades
Minor Dodecanese
Minor Islands
Minor Saronic
Minor Sporades
Ilion
Kyzikos
Myrina
Pergamon
Antipodes
Larisa
Pharsalos
Pherae
Abdera
Ainos
Maroneia
Thasos