Home
/
Radious Total War Mod
/ Suebi (Caesar in Gaul)
Caesar in Gaul
Suebi (Caesar in Gaul)
The Suebi, or "our people", are an alliance of fierce Germanic tribes sharing a common language and gods. Under their current king, Ariovistus, they have been given land by the Sequani in exchange for their aid alongside the Arverni against the Roman-backed Aedui. Now settling across the Rhine in ever-greater numbers, and with the migration of the Helvetii causing unrest across southern Gaul, the Suebi have the potential to dominate the entire region, in the process gaining access to resources essential for their continued growth in power and stature.
Campaign Map
Faction Name

Suebi (Caesar in Gaul)
Campaign

main_gaul
Culture

rom_Barbarian
Subculture

sc_rom_germanic
Military Group

germanic
Faction Group

gaul_faction_group_suebi
Faction Group
Germanic Tribes
The Germanic tribes are fearless warriors, abhorring weakness in others and valuing their independence above all.

[NOT DISPLAYED] adds subsistence wealth to faction capital only / scope: faction
[NOT DISPLAYED] +2 security against authority-based agent actions
[NOT DISPLAYED] +3 security against cunning-based agent actions
[NOT DISPLAYED] +4 security against zeal-based agent actions
Marauders: +20% income from raiding and sacking
Warrior Society: +1 public order for every war against a neighbouring faction
Political Parties
Other Chiefs
By age and experience the elders in the council are the wisest men, and therefore the most qualified to rule and provide counsel when necessary.
Playable: False
Initial Power: 65
No Effect
Elder Chiefs
Warriors of this German tribe are marked out by their hair, which is tied in a distinctive knot. This knot marks a man as a warrior, not a slave, and makes him taller, giving him a formidable appearance. Whilst the Suebi have a reputation as fickle and untrustworthy, enemies think them extremely belligerent!
Playable: True
Initial Power: 75
Invaders from Germania: +10% melee attack during battles in neutral or enemy territory
Warrior Society: +1 public order for every war against a neighbouring faction
Agricultural Constraint: -50% wealth from agricultural buildings

[NOT DISPLAYED] adds subsistence wealth to faction capital only / scope: faction
[NOT DISPLAYED] +2 security against authority-based agent actions
[NOT DISPLAYED] +3 security against cunning-based agent actions
[NOT DISPLAYED] +4 security against zeal-based agent actions
General
90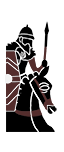 Noble Riders
(Ger_Noble_Riders)
Melee Cavalry
160
Sword Masters
(Ger_Sword_Masters)
Melee Infantry
160
Wodanaz Spears
(Ger_Wodanaz_Spears)
Spear Infantry
160
Kuningaz Beryanoz
(Ger_Kuningaz)
Melee Infantry
Melee Infantry
Missile Infantry
120
Cimbri Bow-Women
(Ger_Cimbri_Bowwomen)
Missile Infantry
120
Horse Runners
(Ger_Horse_Runners)
Missile Infantry
120
Longbow Hunters
(Ger_Longbow_Hunters)
Missile Infantry
120
Germanic Slingers
(Ger_Slingers)
Missile Infantry
120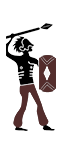 Germanic Youths
(Ger_Youths)
Missile Infantry
120
Volksbogenschütze
(Ger_Volksbowman)
Missile Infantry
Pike Infantry
160
Speutagardaz
(Ger_Speutagardaz)
Pike Infantry
Spear Infantry
160
Night Hunters
(Ger_Night_Hunters)
Spear Infantry
160
Spear Brothers
(Ger_Spear_Brothers)
Spear Infantry
160
Spear Levy
(Ger_Spear_Levy)
Spear Infantry
160
Spear Wall
(Ger_Spear_Wall)
Spear Infantry
160
Spearwomen
(Ger_Spearwomen)
Spear Infantry
160
Germanic Tribesmen
(Ger_Tribesmen)
Spear Infantry
160
Wodanaz Spears
(Ger_Wodanaz_Spears)
Spear Infantry
160
Wodanaz Chosen
(Ger_Wodanaz_Chosen)
Spear Infantry
160
Germanic Spear Masters
(Ger_Spear_Masters)
Spear Infantry
160
Volksspeere
(Ger_Volksspears)
Spear Infantry
160
Spear Masters
(Ger_Spear_Masterss)
Spear Infantry
Melee Cavalry
90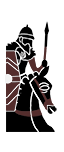 Noble Riders
(Ger_Noble_Riders)
Melee Cavalry
90
Riders of the Hunt
(Ger_Riders_Hunt)
Melee Cavalry
90
Volkskavallerie
(Ger_Volkscavalry)
Melee Cavalry
90
Germanic Spear Riders
(Ger_Spear_Riders)
Melee Cavalry
Missile Cavalry
90
Germanic Scout Riders
(Ger_Scout_Riders)
Missile Cavalry
Fixed Artillery
40
German Giant Ballista
(Ger_Giant_Ballista)
Fixed Artillery
40
German Bastion Scorpion
(Ger_Scorpion_Bastion)
Fixed Artillery
40
German Scorpion (Fixed)
(Ger_Scorpion)
Fixed Artillery
Field Artillery
40
German Bastion Ballista
(Ger_Ballista_Bastion)
Field Artillery
40
German Ballista
(Ger_Ballista)
Field Artillery
40
German Scorpion
(Ger_Cheiroballistra)
Field Artillery
40
German Heavy Onager
(Ger_Large_Onager)
Field Artillery
40
German Bastion Onager
(Ger_Onager_Bastion)
Field Artillery
40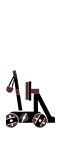 German Onager
(Ger_Onager)
Field Artillery
Special
40
Kriegshund
(Ger_Kriegshund)
Special
Admiral
100
Medium Missile Raider - Longbow Hunters
(Ger_Longbow_Medium_Raider)
Missile Ship
120
Heavy Raider - Sword Masters
(Ger_Sword_Heavy_Raider)
Melee Ship
Melee Ship
100
Medium Assault Raider - Bloodsworn
(Ger_Club_Medium_Raider)
Melee Ship
120
Persian Assault Teteres - Spear Brothers
(Ger_Spear_Brothers_Four)
Melee Ship
80
Assault Raider - Spear Levy
(Ger_Spear_Raider)
Melee Ship
120
Heavy Raider - Sword Masters
(Ger_Sword_Heavy_Raider)
Melee Ship
Missile Ship
140
Greek Missile Penteres - Longbow Hunters
(Ger_Longbow_Five)
Missile Ship
100
Medium Missile Raider - Longbow Hunters
(Ger_Longbow_Medium_Raider)
Missile Ship
80
Missile Raider - Germanic Slingers
(Ger_Slingers_Raider)
Missile Ship
Artillery Ship
40
Roman Light Artillery Quinquereme - German Ballista (Ship)
(Ger_Ballista_Five)
Artillery Ship
40
Roman Artillery Quinquereme - German Onager (Ship)
(Ger_Onager_Five)
Artillery Ship
Aquae Tarbellicae
Tarbelli (Caesar in Gaul)
Burdigala
Vivisci (Caesar in Gaul)
Elimberris
Ausci (Caesar in Gaul)
Sotium
Sotiates (Caesar in Gaul)
Divoduron
Mediomatrici (Caesar in Gaul)
Durocorteron
Remi (Caesar in Gaul)
Noviodunon
Suessiones (Caesar in Gaul)
Treverorum
Treverii (Caesar in Gaul)
Condate
Redones (Caesar in Gaul)
Darioritum
Veneti (Caesar in Gaul)
Namnetum

Namnetes (Caesar in Gaul)
Vorgion
Osismii (Caesar in Gaul)
Durovernon
Cantiaci (Caesar in Gaul)
Iska
Dumnonii (Caesar in Gaul)
Venta Belgarum
Belgae (Caesar in Gaul)
Avaricon
Bituriges (Caesar in Gaul)
Durotincon
Lemovices (Caesar in Gaul)
Nemossos
Arverni (Caesar in Gaul)
Atuatuca
Eburones (Caesar in Gaul)
Bagacum
Nervii (Caesar in Gaul)
Octoduron
Helvetii (Caesar in Gaul)
Turicum
Tulingi (Caesar in Gaul)
Medhlan
Rome (Caesar in Gaul)
Vercelum
Rome (Caesar in Gaul)
Genua
Rome (Caesar in Gaul)
Pollentia
Rome (Caesar in Gaul)
Bibracte

Aedui (Caesar in Gaul)
Vienna
Allobroges (Caesar in Gaul)
Cenabum
Carnutes (Caesar in Gaul)
Crociatonum
Unelli (Caesar in Gaul)
Lexovion
Lexovii (Caesar in Gaul)
Suindinum
Cenomani (Caesar in Gaul)
Rauricon
Suebi (Caesar in Gaul)
Vesontio
Sequani (Caesar in Gaul)
Divona
Cadurci (Caesar in Gaul)
Narbo Martius
Rome (Caesar in Gaul)
Segodunum
Ruteni (Caesar in Gaul)
Tolosa
Volcae (Caesar in Gaul)
Ambatia
Turones (Caesar in Gaul)
Lemonum
Pictones (Caesar in Gaul)
Mediolanum Santonum
Santones (Caesar in Gaul)
Agedincum
Senones (Caesar in Gaul)
Alesia
Mandubii (Caesar in Gaul)
Lutetia
Parisii (Caesar in Gaul)
Bratuspantion
Bellovaci (Caesar in Gaul)
Gesoriacum
Morini (Caesar in Gaul)
Nemetocenna

Atrebates (Caesar in Gaul)
Argentorate

Vangiones (Caesar in Gaul)
Noviiomagos
Nemetes (Caesar in Gaul)
Uburzis
Suebi (Caesar in Gaul)
Terra Incognita
Massalia
Massilia (Caesar in Gaul)
Vasio
Vocontii (Caesar in Gaul)