Home
/
Radious Total War Mod
/ Lepidus' Rome (Imperator Augustus)
Imperator Augustus
Lepidus' Rome (Imperator Augustus)
The man who said "hell hath no fury like a woman scorned" had clearly never met a betrayed Roman politician. Lepidus supported Antony through the turbulent wake of Caesar's murder to become a member of the Second Triumvirate, which divided the Republic into three parts. When Antony and Octavian garnered enough prestige and authority however, they redistributed the territories at Lepidus' expense, consigning him to Africa. There he bides his time, drawing on its massive agricultural potential and waiting for the first signs of vulnerability. Rome is just a short voyage across the water; who's to say it won't be his?
Campaign Map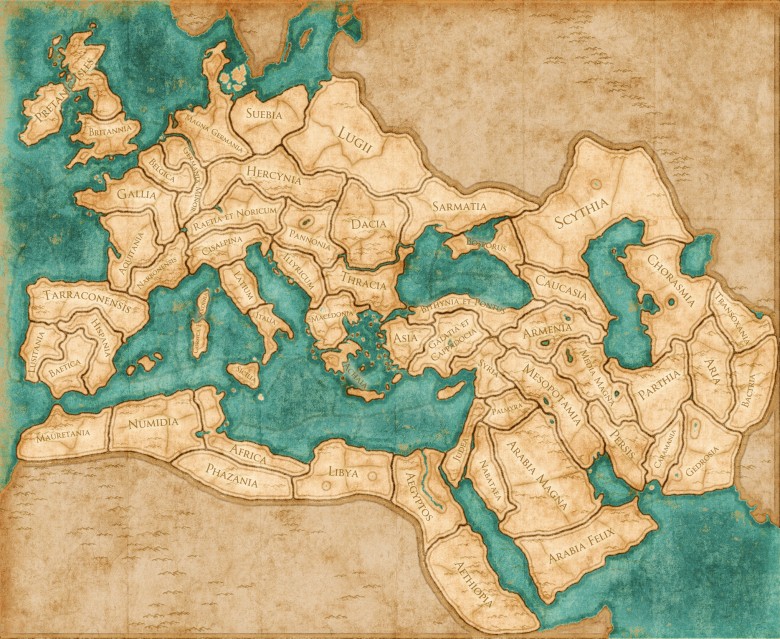 Faction Name

Lepidus' Rome (Imperator Augustus)
Campaign

main_emperor
Culture

rom_Roman
Subculture

sc_rom_roman
Military Group

roman_emperor
Faction Group

emp_faction_group_rome
Faction Group
Rome
He who rules in Rome can rule the world, but only through the glory of conquest!
One Ruler: All Roman factions share a major diplomatic penalty with all other Roman factions (cultural aversion)
[NOT DISPLAYED] +3 security against authority-based agent actions
[NOT DISPLAYED] +3 security against cunning-based agent actions
[NOT DISPLAYED] +3 security against zeal-based agent actions
Roman Legions: +1 recruitment slot in all your provinces
Political Parties
Other Houses
By age and experience these noble families are most qualified to rule or provide counsel when necessary.
Playable: False
Initial Power: 60
No Effect
Lepidus Dynasty
Lepidus was a master negotiator and peace-maker. He was the Triumvir most willing to preserve the status quo after Caesar's death, but circumstances and the ambitions of others compelled him into the battle for succession.
Playable: True
Initial Power: 40

[NOT DISPLAYED] adds subsistence wealth to faction capital only / scope: faction
Military Underdogs: +5% non-mercenary recruitment costs
Deadly Aim: +2 experience rank(s) for missile recruits

Agrarian Wisdom: +10% wealth from agricultural buildings
General
50
Legatus
(Emp_Rom_Legatus)
Command
160
Veteran Legionaries
(Emp_Rom_Vet_Legionaries)
Melee Infantry
160
Evocati Cohort
(Rom_Evocati_Cohort)
Melee Infantry
Command
50
Legatus
(Emp_Rom_Legatus)
Command
50
Legatus Praetorianum Comitari
(Rom_Legatus_Praetorianum_Comitari)
Command
Melee Infantry
Missile Infantry
Spear Infantry
160
Auxiliary Sabaean Spearmen
(Aux_Afr_Spr)
Spear Infantry
160
Auxiliary Arabian Spearmen
(Aux_Ara_Spr)
Spear Infantry
160
Auxiliary Spear Band
(Aux_Bri_Spear_Band)
Spear Infantry
160
Auxiliary Dacian Spears
(Aux_Dac_Spears)
Spear Infantry
160
Auxiliary Spear Brothers
(Aux_Ger_Spear_Brothers)
Spear Infantry
160
Auxiliary Hoplites
(Aux_Gre_Hoplites)
Spear Infantry
160
Auxiliary Infantry
(Aux_Infantry)
Spear Infantry
160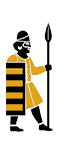 Auxiliary Parthian Spearmen
(Aux_Par_Spear)
Spear Infantry
160
Vigiles
(Emp_Rom_Vigiles)
Spear Infantry
120
Gladiator Spearmen
(Rom_Gladiator_Spear)
Spear Infantry
160
City Guards
(Rom_City_Guard)
Spear Infantry
160
Auxiliary Betica Cohort
(Rom_Triarii_Cohort)
Spear Infantry
160
Roman Auxiliary Spearmen
(Roman_Equites_Taifali)
Spear Infantry
160
Late Roman Imperial Spearmen
(Equites_Stablesiani_Africani)
Spear Infantry
Melee Cavalry
Missile Cavalry
90
Auxiliary Camel Archers
(Aux_Ara_Camel_Archers)
Missile Cavalry
90
Auxiliary Horse Skirmishers
(Aux_Eas_Horse_Skirm)
Missile Cavalry
90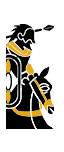 Auxiliary Germanic Scout Riders
(Aux_Ger_Scout_Riders)
Missile Cavalry
90
Auxiliary Tarantine Cavalry
(Aux_Gre_Tarantine_cav)
Missile Cavalry
90
Auxiliary Cantabrian Cavalry
(Aux_Ibe_Cantabrian_Cav)
Missile Cavalry
90
Auxiliary Numidian Cavalry
(Aux_Num_Cav)
Missile Cavalry
90
Auxiliary Parthian Horse Archers
(Aux_Par_Horse_Archers)
Missile Cavalry
90
Auxiliary Sarmatian Horse Archers
(Aux_Sar_Horse_Archers)
Missile Cavalry
90
Auxiliary Armoured Horse Archers
(Aux_Scy_Armour_horse_Archers)
Missile Cavalry
90
Auxiliary Scythian Horse Archers
(Aux_Scy_Horse_Archers)
Missile Cavalry
90
Auxiliary Thracian Cavalry
(Aux_Thr_Cav)
Missile Cavalry
Shock Cavalry
90
Socii Equites Extraordinarii
(Aux_Ita_Socii_Equites_Extraordinarii)
Shock Cavalry
90
Auxiliary Persian Cavalry
(Aux_Per_Cav)
Shock Cavalry
90
Auxiliary Armoured Lancers
(Aux_Sar_Armour_Lancers)
Shock Cavalry
90
Auxiliary Sarmatian Lancers
(Aux_Sar_Lancers)
Shock Cavalry
Elephant
12
Auxiliary African Elephants
(Aux_Afr_Elephant)
Elephant
24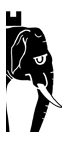 Auxiliary Indian War Elephants
(Aux_Ind_War_Elephant)
Elephant
Fixed Artillery
40
Roman Giant Ballista
(Rom_Giant_Ballista)
Fixed Artillery
40
Roman Polybolos
(Rom_Polybolos)
Fixed Artillery
40
Roman Bastion Scorpion
(Rom_Scorpion_Bastion)
Fixed Artillery
40
Roman Scorpion (Fixed)
(Rom_Scorpion)
Fixed Artillery
Field Artillery
40
Roman Bastion Ballista
(Rom_Ballista_Bastion)
Field Artillery
40
Roman Ballista
(Rom_Ballista)
Field Artillery
40
Roman Beehive Onager
(Rom_Beehive_Onager)
Field Artillery
40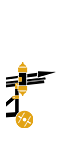 Roman Scorpion
(Rom_Cheiroballistra)
Field Artillery
40
Roman Heavy Onager
(Rom_Large_Onager)
Field Artillery
40
Roman Bastion Onager
(Rom_Onager_Bastion)
Field Artillery
40
Roman Onager
(Rom_Onager)
Field Artillery
Special
40
War Dogs
(Rom_War_Dogs)
Special
Admiral
160
Assault Hexareme - Veteran Legionaries
(Emp_Rom_Vet_Legionaries_Lft_Aft)
Melee Ship
160
Tower Hexareme - Evocati Cohort
(Rom_Evocati_Six_Lft_Aft)
Melee Ship
Melee Ship
Missile Ship
Artillery Ship
40
Light Artillery Quinquereme - Roman Ballista (Ship)
(Rom_Ballista_Five)
Artillery Ship
40
Artillery Quinquereme - Roman Onager (Ship)
(Rom_Onager_Five)
Artillery Ship
Athenae
Antony's Rome (Imperator Augustus)
Gortyna
Antony's Rome (Imperator Augustus)
Sparta
Antony's Rome (Imperator Augustus)
Alexandria
Egypt (Imperator Augustus)
Diospolis
Egypt (Imperator Augustus)
Memphis
Egypt (Imperator Augustus)
Myos Hormos
Egypt (Imperator Augustus)
Aksum
Axum (Imperator Augustus)
Meroe
Meroe (Imperator Augustus)
Ptolemais Theron
Blemmyes (Imperator Augustus)
Carthago

Lepidus' Rome (Imperator Augustus)
Hadrumentum

Lepidus' Rome (Imperator Augustus)
Leptis Magna

Lepidus' Rome (Imperator Augustus)
Macomades

Lepidus' Rome (Imperator Augustus)
Burdigala

Octavian's Rome (Imperator Augustus)
Gergovia

Octavian's Rome (Imperator Augustus)
Limonum

Octavian's Rome (Imperator Augustus)
Eudaemon
Himyar (Imperator Augustus)
Maas-gat
Mascat (Imperator Augustus)
Marib

Saba (Imperator Augustus)
Adummatu
Qidri (Imperator Augustus)
Gerrha
Gerrhea (Imperator Augustus)
Yathrib
Ma'in (Imperator Augustus)
Amul
Parthia (Imperator Augustus)
Artacoana
Parthia (Imperator Augustus)
Merv
Parthia (Imperator Augustus)
Arsamosata
Cappadocia (Imperator Augustus)
Artaxa
Armenia (Imperator Augustus)
Carana
Armenia (Imperator Augustus)
Tigranocerta
Armenia (Imperator Augustus)
Ephesus
Antony's Rome (Imperator Augustus)
Pergamon
Antony's Rome (Imperator Augustus)
Pessinus
Antony's Rome (Imperator Augustus)
Rhodos
Antony's Rome (Imperator Augustus)
Baktria
Paradene (Imperator Augustus)
Eucratides
Paradene (Imperator Augustus)
Kapisene
Paradene (Imperator Augustus)
Corduba

Lepidus' Rome (Imperator Augustus)
Gades

Lepidus' Rome (Imperator Augustus)
Toletum

Lepidus' Rome (Imperator Augustus)
Nemecatum
Belgae (Imperator Augustus)
Treverorum

Octavian's Rome (Imperator Augustus)
Amaseia
Pontus (Imperator Augustus)
Nicomedia
Antony's Rome (Imperator Augustus)
Sinope
Pontus (Imperator Augustus)
Trapezos
Pontus (Imperator Augustus)
Panticapaeum
Pontus (Imperator Augustus)
Phanagoria
Pontus (Imperator Augustus)
Tanais
Pontus (Imperator Augustus)
Camulodunum
Iceni (Imperator Augustus)
Iska
Dumonii (Imperator Augustus)
Mordiunon
Demetae (Imperator Augustus)
Sleaford

Corieltauvi (Imperator Augustus)
Bam
Persia (Imperator Augustus)
Harmozia
Persia (Imperator Augustus)
Gabala
Ardhan (Imperator Augustus)
Mtskheta

Kartli (Imperator Augustus)
Phasis
Pontus (Imperator Augustus)
Akhur
Dahae (Imperator Augustus)
Aktau
Dahae (Imperator Augustus)
Genua

Octavian's Rome (Imperator Augustus)
Mediolanium

Octavian's Rome (Imperator Augustus)
Patavium

Octavian's Rome (Imperator Augustus)
Aleria
Pompey's Rome (Imperator Augustus)
Caralis
Pompey's Rome (Imperator Augustus)
Pelendava

Dacia (Imperator Augustus)
Petrodava
Bastarnae (Imperator Augustus)
Piscul

Dacia (Imperator Augustus)
Zarmizegetusa

Dacia (Imperator Augustus)
Ancyra
Galatia (Imperator Augustus)
Iconium
Galatia (Imperator Augustus)
Mazaca
Cappadocia (Imperator Augustus)
Side
Galatia (Imperator Augustus)
Bibracte

Octavian's Rome (Imperator Augustus)
Cenabum
Gaul (Imperator Augustus)
Darioritum
Gaul (Imperator Augustus)
Iuliobana
Gaul (Imperator Augustus)
Oraea

Drangiana (Imperator Augustus)
Phrada

Drangiana (Imperator Augustus)
Pura

Drangiana (Imperator Augustus)
Bavay
Belgae (Imperator Augustus)
Vesonto

Octavian's Rome (Imperator Augustus)
Bergium

Marcomanni (Imperator Augustus)
Budorgis
Quadi (Imperator Augustus)
Istros
Boii (Imperator Augustus)
Ibossim

Lepidus' Rome (Imperator Augustus)
Nova Carthago

Lepidus' Rome (Imperator Augustus)
Numantia

Lepidus' Rome (Imperator Augustus)
Saguntum

Lepidus' Rome (Imperator Augustus)
Dyrrachium
Antony's Rome (Imperator Augustus)
Narona
Antony's Rome (Imperator Augustus)
Salona
Antony's Rome (Imperator Augustus)
Beneventum

Octavian's Rome (Imperator Augustus)
Brundisium

Octavian's Rome (Imperator Augustus)
Cosentia

Octavian's Rome (Imperator Augustus)
Jerusalem
Judea (Imperator Augustus)
Salamis
Antony's Rome (Imperator Augustus)
Tyros
Antony's Rome (Imperator Augustus)
Ariminium

Octavian's Rome (Imperator Augustus)
Arretium

Octavian's Rome (Imperator Augustus)
Asculum

Octavian's Rome (Imperator Augustus)
Roma

Octavian's Rome (Imperator Augustus)
Ammonium
Nasamones (Imperator Augustus)
Augila
Nasamones (Imperator Augustus)
Cyrene
Antony's Rome (Imperator Augustus)
Paraitonion
Egypt (Imperator Augustus)
Arsenium
Arii (Imperator Augustus)
Carrodunum
Helisii (Imperator Augustus)
Grinev
Buri (Imperator Augustus)
Oblin
Nahanarvali (Imperator Augustus)
Ebora
Iberia (Imperator Augustus)
Olisipo
Iberia (Imperator Augustus)
Apollonia
Antony's Rome (Imperator Augustus)
Pharsalus
Antony's Rome (Imperator Augustus)
Thessalonica
Antony's Rome (Imperator Augustus)
Flevium
Frisii (Imperator Augustus)
Treva
Cimbri (Imperator Augustus)
Tulifurdum
Cherusci (Imperator Augustus)
Rutubis
Gaetuli (Imperator Augustus)
Siga
Mauri (Imperator Augustus)
Tingis

Lepidus' Rome (Imperator Augustus)
Arsakia
Parthia (Imperator Augustus)
Ekbatana
Parthia (Imperator Augustus)
Gazaca
Media Atropatene (Imperator Augustus)
Phraaspa
Media Atropatene (Imperator Augustus)
Charax
Characene (Imperator Augustus)
Ctesiphon
Parthia (Imperator Augustus)
Edessa
Parthia (Imperator Augustus)
Hatra
Parthia (Imperator Augustus)
Charmuthas
Nabatea (Imperator Augustus)
Hegra
Nabatea (Imperator Augustus)
Petra
Nabatea (Imperator Augustus)
Massilia

Octavian's Rome (Imperator Augustus)
Narbo

Octavian's Rome (Imperator Augustus)
Tolosa

Octavian's Rome (Imperator Augustus)
Capsa
Numidia (Imperator Augustus)
Cirta
Numidia (Imperator Augustus)
Dimmidi
Numidia (Imperator Augustus)
Iol
Numidia (Imperator Augustus)
Dura
Parthia (Imperator Augustus)
Palmyra
Palmyra (Imperator Augustus)
Aquincum

Dacia (Imperator Augustus)
Segestica
Breuci (Imperator Augustus)
Singidun
Scordisci (Imperator Augustus)
Hekatompylos
Parthia (Imperator Augustus)
Nisa
Parthia (Imperator Augustus)
Susia
Parthia (Imperator Augustus)
Zadrakata
Parthia (Imperator Augustus)
Gor
Persia (Imperator Augustus)
Persepolis
Persia (Imperator Augustus)
Susa
Parthia (Imperator Augustus)
Cydamus
Numidia (Imperator Augustus)
Garama
Garamantia (Imperator Augustus)
Eilodon
Caledones (Imperator Augustus)
Elbana
Ebdani (Imperator Augustus)
Stanwick
Brigantes (Imperator Augustus)
Kelheim
Vindelici (Imperator Augustus)
Koria
Raeti (Imperator Augustus)
Noreia
Nori (Imperator Augustus)
Octoduris
Helvetii (Imperator Augustus)
Melgunov
Roxolani (Imperator Augustus)
Olbia
Iazyges (Imperator Augustus)
Solokha
Roxolani (Imperator Augustus)
Gelonus
Alani (Imperator Augustus)
Samandar
Aorsoi (Imperator Augustus)
Sarai
Iastae (Imperator Augustus)
Siracena

Siraces (Imperator Augustus)
Agrigentum
Pompey's Rome (Imperator Augustus)
Panormus
Pompey's Rome (Imperator Augustus)
Syracuse
Pompey's Rome (Imperator Augustus)
Calancorum
Semnones (Imperator Augustus)
Pelplin
Gutones (Imperator Augustus)
Setidava
Helveconae (Imperator Augustus)
Virunium
Rugii (Imperator Augustus)
Antioch
Antony's Rome (Imperator Augustus)
Samosata
Antony's Rome (Imperator Augustus)
Tarsus
Antony's Rome (Imperator Augustus)
Thapsacus
Antony's Rome (Imperator Augustus)
Aracillum
Cantabri (Imperator Augustus)
Brigantium
Iberia (Imperator Augustus)
Tarraco

Lepidus' Rome (Imperator Augustus)
Terra Incognita
Antheia

Thrace (Imperator Augustus)
Naissos
Antony's Rome (Imperator Augustus)
Odessos

Thrace (Imperator Augustus)
Pulpudeva

Thrace (Imperator Augustus)
Bukhara
Paradene (Imperator Augustus)
Maracanda
Paradene (Imperator Augustus)