Home
/
Radious Total War Mod
/ Egypt (Imperator Augustus)
Imperator Augustus
Egypt (Imperator Augustus)
Ptolemaic Egypt was one of the most impressive cultural and economic powers in the Mediterranean. By combining local customs with the sponsorship of the finest minds in the Hellenistic world, Ptolemy married the grandeur of ancient empire with modern sophistication. However, Egypt's power has waned, and her rulers court Roman support to validate their claims. Cleopatra has exploited this masterfully, ushering in a peace that maximises Egypt's trade and agricultural might. With the right leader at the helm to marshal these resources, Egypt could even rise beyond the heights of its former supremacy!
Campaign Map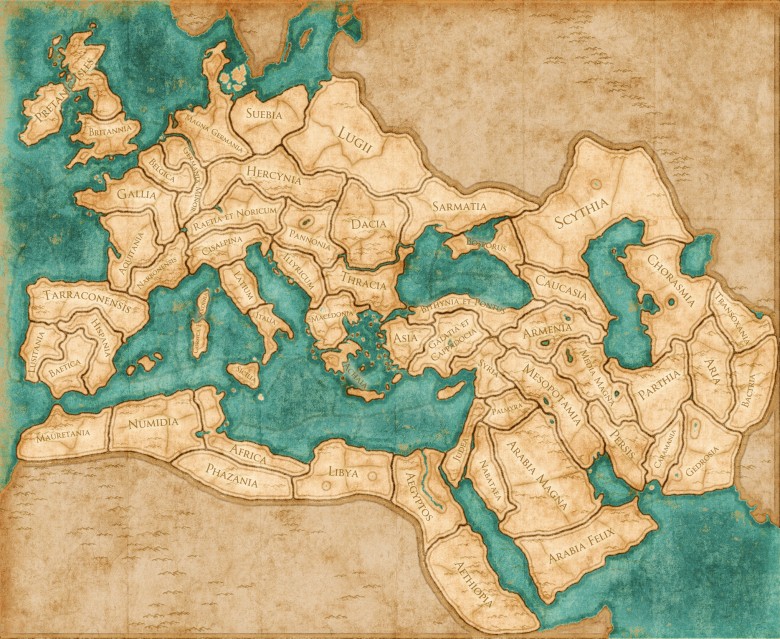 Faction Name

Egypt (Imperator Augustus)
Campaign

main_emperor
Culture

rom_Hellenistic
Subculture

sc_rom_egyptian
Military Group

ptolemaic
Faction Group

emp_faction_group_successors
Faction Group
Successor Kingdoms
After Alexander's death, his mightiest generals tore apart his empire as they fought for it, each claiming to be his one true successor.
[NOT DISPLAYED] +3 security against authority-based agent actions
[NOT DISPLAYED] +2 security against cunning-based agent actions
[NOT DISPLAYED] +4 security against zeal-based agent actions
Alexander's Legacy: -20% resistance to foreign occupation
Successor Conflicts: +10% morale for all units during battles against Hellenic factions
Political Parties
Other Families
The Ptolemaic court is a complicated blend of imported Greek nobility and an increasingly-Hellenised, native Egyptian aristocracy.
Playable: False
Initial Power: 55
No Effect
Ptolemaic Dynasty
One of Alexander the Great's generals, Ptolemy, was father to the current Egyptian ruler. Under his reign Ptolemaic Egypt remains rich, powerful, and influential.
Playable: True
Initial Power: 45

[NOT DISPLAYED] adds subsistence wealth to faction capital only / scope: faction
Foreign Dynasty: +25% public order penalties due to presence of foreign cultures
Naval Prowess: +1 experience rank for Egyptian ship recruits
Ptolemaic Enlightenment: +10% research rate
General
24
African War Elephants
(Afr_War_Elephants)
Elephant
160
Galatian Royal Guard
(Egy_Galatian_Royal_Guard)
Melee Infantry
90
Ptolemaic Cavalry
(Gre_Ptolemaic_Cav)
Shock Cavalry
160
Hellenic Royal Guard
(Gre_Royal_Guard)
Pike Infantry
160
Royal Peltasts
(Gre_Royal_Peltasts)
Melee Infantry
160
Royal Thorax Swordsmen
(Gre_Royal_Thorax_Sword)
Melee Infantry
12
Scythed Chariots
(Gre_Scythed_Chariots)
Chariot
Melee Infantry
160
Galatian Royal Guard
(Egy_Galatian_Royal_Guard)
Melee Infantry
160
Galatian Swordsmen
(Egy_Galatian_Sword)
Melee Infantry
160
Egyptian Infantry
(Egy_Infantry)
Melee Infantry
160
Karian Axemen
(Egy_Karian_Axemen)
Melee Infantry
120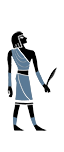 Mob
(Egy_Mob)
Melee Infantry
160
Sobek Cultists
(Egy_Sobek_Cultists)
Melee Infantry
160
Royal Peltasts
(Gre_Royal_Peltasts)
Melee Infantry
160
Royal Thorax Swordsmen
(Gre_Royal_Thorax_Sword)
Melee Infantry
160
Thorax Swordsmen
(Gre_Thorax_Sword)
Melee Infantry
160
Ptolemaic Royal Guard
(Gre_Ptolemaic_Royal_Guard)
Melee Infantry
160
Warriors of Zeus-Ammon
(Egy_Champions_of_Zeus-Ammon)
Melee Infantry
160
Anubis Temple Guard
(Egy_Anubis_Temple_Guard)
Melee Infantry
160
Thureos Swordsmen
(Egy_Thureos_Swords)
Melee Infantry
160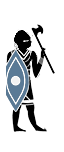 Nubian Axe Warriors
(Egy_Nubian_Axes)
Melee Infantry
Missile Infantry
120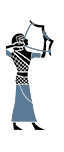 Egyptian Archers
(Egy_Archers)
Missile Infantry
120
Egyptian Javelinmen
(Egy_Javelinmen)
Missile Infantry
120
Nubian Bowmen
(Egy_Nubian_Bowmen)
Missile Infantry
120
Egyptian Slingers
(Egy_Slingers)
Missile Infantry
120
Light Peltasts
(Gre_Light_Peltasts)
Missile Infantry
120
Peltasts
(Gre_Peltasts)
Missile Infantry
Pike Infantry
160
Egyptian Pikemen
(Egy_Pike)
Pike Infantry
160
Pikemen
(Gre_Pike)
Pike Infantry
160
Hellenic Royal Guard
(Gre_Royal_Guard)
Pike Infantry
160
Thorax Pikemen
(Gre_Thorax_Pike)
Pike Infantry
Spear Infantry
160
Nubian Spearmen
(Egy_Nubian_Spear)
Spear Infantry
160
Levy Thureos Spears
(Gre_Levy_Thureos_Spears)
Spear Infantry
160
Thureos Spears
(Gre_Thureos_Spears)
Spear Infantry
160
Spears of Zeus-Ammon
(Egy_Spears_of_Zeus-Ammon)
Spear Infantry
160
Egyptian Armored Spearmen
(Egy_Armored_Spears)
Spear Infantry
160
Thorax Spearmen
(Egy_Thorax_Spears)
Spear Infantry
160
Egyptian Royal Spearmen
(Egy_Royal_Spears)
Spear Infantry
160
Nile Spearmen
(Egy_Nile_Hoplites)
Spear Infantry
Melee Cavalry
90
Camel Spearmen
(Ara_Camel_Spear)
Melee Cavalry
90
Egyptian Cavalry
(Egy_Cav)
Melee Cavalry
90
Citizen Cavalry
(Gre_Citizen_Cav)
Melee Cavalry
90
Light Cavalry
(Gre_Light_Cav)
Melee Cavalry
90
Egyptian Royal Cavalry
(Egy_Royal_Cavalry)
Melee Cavalry
Missile Cavalry
90
Camel Archers
(Ara_Camel_Archers)
Missile Cavalry
90
Skirmisher Cavalry
(Gre_Skirm_Cav)
Missile Cavalry
90
Tarantine Cavalry
(Gre_Tarantine_Cav)
Missile Cavalry
Shock Cavalry
90
Ptolemaic Cavalry
(Gre_Ptolemaic_Cav)
Shock Cavalry
Chariot
12
Scythed Chariots
(Gre_Scythed_Chariots)
Chariot
Elephant
12
African Elephants
(Afr_Elephants)
Elephant
24
African War Elephants
(Afr_War_Elephants)
Elephant
Fixed Artillery
40
Greek Giant Ballista
(Gre_Giant_Ballista)
Fixed Artillery
40
Greek Polybolos
(Gre_Polybolos)
Fixed Artillery
40
Greek Bastion Scorpion
(Gre_Scorpion_Bastion)
Fixed Artillery
40
Greek Scorpion (Fixed)
(Gre_Scorpion)
Fixed Artillery
Field Artillery
40
Greek Bastion Ballista
(Gre_Ballista_Bastion)
Field Artillery
40
Greek Ballista
(Gre_Ballista)
Field Artillery
40
Greek Scorpion
(Gre_Cheiroballistra)
Field Artillery
40
Greek Heavy Onager
(Gre_Large_Onager)
Field Artillery
40
Greek Bastion Onager
(Gre_Onager_Bastion)
Field Artillery
40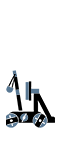 Greek Onager
(Gre_Onager)
Field Artillery
Admiral
140
Tower Penteres - Egyptian Archers
(Egy_Archers_Five_Lft_Bow)
Missile Ship
200
Heavy Tower Octeres - Egyptian Infantry
(Egy_Infantry_Eight_Dbl_Hft)
Melee Ship
Melee Ship
200
Heavy Tower Octeres - Egyptian Infantry
(Egy_Infantry_Eight_Dbl_Hft)
Melee Ship
200
Assault Octeres - Egyptian Infantry
(Egy_Infantry_Eight)
Melee Ship
160
Assault Hexeres - Karian Axemen
(Egy_Karian_Six)
Melee Ship
60
Fire Pot Dieres - Nubian Spearmen
(Egy_Nubian_Two_Fire_Pots)
Melee Ship
60
Assault Dieres - Nubian Spearmen
(Egy_Nubian_Two)
Melee Ship
Missile Ship
140
Tower Penteres - Egyptian Archers
(Egy_Archers_Five_Lft_Bow)
Missile Ship
140
Missile Penteres - Egyptian Archers
(Egy_Archers_Five)
Missile Ship
80
Raiding Hemiolia - Egyptian Javelinmen
(Egy_Javelinmen_One_Halfer)
Missile Ship
100
Pursuit Trihemiolia - Egyptian Javelinmen
(Egy_Javelinmen_Two_Halfer)
Missile Ship
80
Scorpion Trieres - Egyptian Slingers
(Egy_Slingers_Three_Scorpio)
Missile Ship
80
Missile Trieres - Egyptian Slingers
(Egy_Slingers_Three)
Missile Ship
Artillery Ship
40
Light Artillery Penteres - Greek Ballista (Ship)
(Egy_Ballista_Five)
Artillery Ship
40
Artillery Penteres - Greek Onager (Ship)
(Gre_Onager_Five)
Artillery Ship
Athenae
Antony's Rome (Imperator Augustus)
Gortyna
Antony's Rome (Imperator Augustus)
Sparta
Antony's Rome (Imperator Augustus)
Alexandria
Egypt (Imperator Augustus)
Diospolis
Egypt (Imperator Augustus)
Memphis
Egypt (Imperator Augustus)
Myos Hormos
Egypt (Imperator Augustus)
Aksum
Axum (Imperator Augustus)
Meroe
Meroe (Imperator Augustus)
Ptolemais Theron
Blemmyes (Imperator Augustus)
Carthago

Lepidus' Rome (Imperator Augustus)
Hadrumentum

Lepidus' Rome (Imperator Augustus)
Leptis Magna

Lepidus' Rome (Imperator Augustus)
Macomades

Lepidus' Rome (Imperator Augustus)
Burdigala

Octavian's Rome (Imperator Augustus)
Gergovia

Octavian's Rome (Imperator Augustus)
Limonum

Octavian's Rome (Imperator Augustus)
Eudaemon
Himyar (Imperator Augustus)
Maas-gat
Mascat (Imperator Augustus)
Marib

Saba (Imperator Augustus)
Adummatu
Qidri (Imperator Augustus)
Gerrha
Gerrhea (Imperator Augustus)
Yathrib
Ma'in (Imperator Augustus)
Amul
Parthia (Imperator Augustus)
Artacoana
Parthia (Imperator Augustus)
Merv
Parthia (Imperator Augustus)
Arsamosata
Cappadocia (Imperator Augustus)
Artaxa
Armenia (Imperator Augustus)
Carana
Armenia (Imperator Augustus)
Tigranocerta
Armenia (Imperator Augustus)
Ephesus
Antony's Rome (Imperator Augustus)
Pergamon
Antony's Rome (Imperator Augustus)
Pessinus
Antony's Rome (Imperator Augustus)
Rhodos
Antony's Rome (Imperator Augustus)
Baktria
Paradene (Imperator Augustus)
Eucratides
Paradene (Imperator Augustus)
Kapisene
Paradene (Imperator Augustus)
Corduba

Lepidus' Rome (Imperator Augustus)
Gades

Lepidus' Rome (Imperator Augustus)
Toletum

Lepidus' Rome (Imperator Augustus)
Nemecatum
Belgae (Imperator Augustus)
Treverorum

Octavian's Rome (Imperator Augustus)
Amaseia
Pontus (Imperator Augustus)
Nicomedia
Antony's Rome (Imperator Augustus)
Sinope
Pontus (Imperator Augustus)
Trapezos
Pontus (Imperator Augustus)
Panticapaeum
Pontus (Imperator Augustus)
Phanagoria
Pontus (Imperator Augustus)
Tanais
Pontus (Imperator Augustus)
Camulodunum
Iceni (Imperator Augustus)
Iska
Dumonii (Imperator Augustus)
Mordiunon
Demetae (Imperator Augustus)
Sleaford

Corieltauvi (Imperator Augustus)
Bam
Persia (Imperator Augustus)
Harmozia
Persia (Imperator Augustus)
Gabala
Ardhan (Imperator Augustus)
Mtskheta

Kartli (Imperator Augustus)
Phasis
Pontus (Imperator Augustus)
Akhur
Dahae (Imperator Augustus)
Aktau
Dahae (Imperator Augustus)
Genua

Octavian's Rome (Imperator Augustus)
Mediolanium

Octavian's Rome (Imperator Augustus)
Patavium

Octavian's Rome (Imperator Augustus)
Aleria
Pompey's Rome (Imperator Augustus)
Caralis
Pompey's Rome (Imperator Augustus)
Pelendava

Dacia (Imperator Augustus)
Petrodava
Bastarnae (Imperator Augustus)
Piscul

Dacia (Imperator Augustus)
Zarmizegetusa

Dacia (Imperator Augustus)
Ancyra
Galatia (Imperator Augustus)
Iconium
Galatia (Imperator Augustus)
Mazaca
Cappadocia (Imperator Augustus)
Side
Galatia (Imperator Augustus)
Bibracte

Octavian's Rome (Imperator Augustus)
Cenabum
Gaul (Imperator Augustus)
Darioritum
Gaul (Imperator Augustus)
Iuliobana
Gaul (Imperator Augustus)
Oraea

Drangiana (Imperator Augustus)
Phrada

Drangiana (Imperator Augustus)
Pura

Drangiana (Imperator Augustus)
Bavay
Belgae (Imperator Augustus)
Vesonto

Octavian's Rome (Imperator Augustus)
Bergium

Marcomanni (Imperator Augustus)
Budorgis
Quadi (Imperator Augustus)
Istros
Boii (Imperator Augustus)
Ibossim

Lepidus' Rome (Imperator Augustus)
Nova Carthago

Lepidus' Rome (Imperator Augustus)
Numantia

Lepidus' Rome (Imperator Augustus)
Saguntum

Lepidus' Rome (Imperator Augustus)
Dyrrachium
Antony's Rome (Imperator Augustus)
Narona
Antony's Rome (Imperator Augustus)
Salona
Antony's Rome (Imperator Augustus)
Beneventum

Octavian's Rome (Imperator Augustus)
Brundisium

Octavian's Rome (Imperator Augustus)
Cosentia

Octavian's Rome (Imperator Augustus)
Jerusalem
Judea (Imperator Augustus)
Salamis
Antony's Rome (Imperator Augustus)
Tyros
Antony's Rome (Imperator Augustus)
Ariminium

Octavian's Rome (Imperator Augustus)
Arretium

Octavian's Rome (Imperator Augustus)
Asculum

Octavian's Rome (Imperator Augustus)
Roma

Octavian's Rome (Imperator Augustus)
Ammonium
Nasamones (Imperator Augustus)
Augila
Nasamones (Imperator Augustus)
Cyrene
Antony's Rome (Imperator Augustus)
Paraitonion
Egypt (Imperator Augustus)
Arsenium
Arii (Imperator Augustus)
Carrodunum
Helisii (Imperator Augustus)
Grinev
Buri (Imperator Augustus)
Oblin
Nahanarvali (Imperator Augustus)
Ebora
Iberia (Imperator Augustus)
Olisipo
Iberia (Imperator Augustus)
Apollonia
Antony's Rome (Imperator Augustus)
Pharsalus
Antony's Rome (Imperator Augustus)
Thessalonica
Antony's Rome (Imperator Augustus)
Flevium
Frisii (Imperator Augustus)
Treva
Cimbri (Imperator Augustus)
Tulifurdum
Cherusci (Imperator Augustus)
Rutubis
Gaetuli (Imperator Augustus)
Siga
Mauri (Imperator Augustus)
Tingis

Lepidus' Rome (Imperator Augustus)
Arsakia
Parthia (Imperator Augustus)
Ekbatana
Parthia (Imperator Augustus)
Gazaca
Media Atropatene (Imperator Augustus)
Phraaspa
Media Atropatene (Imperator Augustus)
Charax
Characene (Imperator Augustus)
Ctesiphon
Parthia (Imperator Augustus)
Edessa
Parthia (Imperator Augustus)
Hatra
Parthia (Imperator Augustus)
Charmuthas
Nabatea (Imperator Augustus)
Hegra
Nabatea (Imperator Augustus)
Petra
Nabatea (Imperator Augustus)
Massilia

Octavian's Rome (Imperator Augustus)
Narbo

Octavian's Rome (Imperator Augustus)
Tolosa

Octavian's Rome (Imperator Augustus)
Capsa
Numidia (Imperator Augustus)
Cirta
Numidia (Imperator Augustus)
Dimmidi
Numidia (Imperator Augustus)
Iol
Numidia (Imperator Augustus)
Dura
Parthia (Imperator Augustus)
Palmyra
Palmyra (Imperator Augustus)
Aquincum

Dacia (Imperator Augustus)
Segestica
Breuci (Imperator Augustus)
Singidun
Scordisci (Imperator Augustus)
Hekatompylos
Parthia (Imperator Augustus)
Nisa
Parthia (Imperator Augustus)
Susia
Parthia (Imperator Augustus)
Zadrakata
Parthia (Imperator Augustus)
Gor
Persia (Imperator Augustus)
Persepolis
Persia (Imperator Augustus)
Susa
Parthia (Imperator Augustus)
Cydamus
Numidia (Imperator Augustus)
Garama
Garamantia (Imperator Augustus)
Eilodon
Caledones (Imperator Augustus)
Elbana
Ebdani (Imperator Augustus)
Stanwick
Brigantes (Imperator Augustus)
Kelheim
Vindelici (Imperator Augustus)
Koria
Raeti (Imperator Augustus)
Noreia
Nori (Imperator Augustus)
Octoduris
Helvetii (Imperator Augustus)
Melgunov
Roxolani (Imperator Augustus)
Olbia
Iazyges (Imperator Augustus)
Solokha
Roxolani (Imperator Augustus)
Gelonus
Alani (Imperator Augustus)
Samandar
Aorsoi (Imperator Augustus)
Sarai
Iastae (Imperator Augustus)
Siracena

Siraces (Imperator Augustus)
Agrigentum
Pompey's Rome (Imperator Augustus)
Panormus
Pompey's Rome (Imperator Augustus)
Syracuse
Pompey's Rome (Imperator Augustus)
Calancorum
Semnones (Imperator Augustus)
Pelplin
Gutones (Imperator Augustus)
Setidava
Helveconae (Imperator Augustus)
Virunium
Rugii (Imperator Augustus)
Antioch
Antony's Rome (Imperator Augustus)
Samosata
Antony's Rome (Imperator Augustus)
Tarsus
Antony's Rome (Imperator Augustus)
Thapsacus
Antony's Rome (Imperator Augustus)
Aracillum
Cantabri (Imperator Augustus)
Brigantium
Iberia (Imperator Augustus)
Tarraco

Lepidus' Rome (Imperator Augustus)
Terra Incognita
Antheia

Thrace (Imperator Augustus)
Naissos
Antony's Rome (Imperator Augustus)
Odessos

Thrace (Imperator Augustus)
Pulpudeva

Thrace (Imperator Augustus)
Bukhara
Paradene (Imperator Augustus)
Maracanda
Paradene (Imperator Augustus)