Home
/
Radious Total War Mod
/ Lusitani
Grand Campaign
Lusitani
The Lusitani lived in Iberia long before Carthage and Rome disturbed the region. They are not a single clan but a confederation of smaller tribes, working together for defensive purposes and mutual gain. Although secluded in the west, the Iberian world has started to change; both Carthage and Rome are expanding into the region, and a violent clash is imminent. If they can secure their territory at home, there may yet be opportunities for the Lusitani to expand beyond the peninsula and out into the Mediterranean. There may be prudence in caution, even fraternisation, with the enemy, yet eventually all must fall before them!
Campaign Map
Faction Name

Lusitani
Campaign

main_rome
Culture

rom_Barbarian
Subculture

sc_rom_celtiberian
Military Group

iberian
Faction Group

rom_faction_group_celtiberian
Faction Group
Iberian Tribes
The tribes of Iberia are fierce warriors who do not back down from a fight.

[NOT DISPLAYED] adds subsistence wealth to faction capital only / scope: faction
[NOT DISPLAYED] +3 security against authority-based agent actions
[NOT DISPLAYED] +2 security against cunning-based agent actions
[NOT DISPLAYED] +4 security against zeal-based agent actions
Horsemanship: +1 experience rank for cavalry recruits
Warrior Society: +1 public order for every war against a neighbouring faction
Political Parties
Other Chiefs
The chiefs are the wisest, most experienced men of the Lusitani confederation of tribes, most qualified to rule and provide counsel when necessary.
Playable: False
Initial Power: 40
No Effect
Elder Chiefs
Originating in the western part of Iberia, the Lusitani are a confederation of tribes known for their fierce aggression and skill with the deadly falcata sword. The elders are their wisest men.
Playable: True
Initial Power: 60
Mighty Warriors: +1 experience rank for infantry recruits
Sacred Sacrifice: +4 public order from sacrifice
Stand Alone: Moderate diplomatic penalty with all factions

[NOT DISPLAYED] adds subsistence wealth to faction capital only / scope: faction
General
160
Lusitani Nobles
(Ibe_Lusitani_Nobles)
Melee Infantry
90
Scutarii Cavalry
(Ibe_Scutarii_Cav)
Melee Cavalry
160
Edetani Elite Infantry
(Ibe_Elite_Edetani)
Melee Infantry
160
Elite Caetratii
(Ibe_Elite_Caetratii)
Melee Infantry
Melee Infantry
160
Guerrilla Warriors
(Ibe_Guerilla_Warriors)
Melee Infantry
160
Iberian Swordsmen
(Ibe_Sword)
Melee Infantry
160
Veteran Shield Warriors
(Ibe_Vet_Shield_Warriors)
Melee Infantry
160
Elite Caetratii
(Ibe_Elite_Caetratii)
Melee Infantry
160
Ambakaro
(Ibe_Ambakaro)
Melee Infantry
160
Elite Scutarii
(Ibe_Elite_Scutarii)
Melee Infantry
160
Edetani Elite Infantry
(Ibe_Elite_Edetani)
Melee Infantry
160
Gallaeci Tribesmen
(Ibe_Gallaeci_Tribesmen)
Melee Infantry
160
Galleaci Elite Infantry
(Ibe_Gallaeci_Elite_Infantry)
Melee Infantry
160
Arevaci Infantry
(Ibe_Arevaci_Swordsmen)
Melee Infantry
160
Painted Warriors
(Ibe_Painted_Warriors)
Melee Infantry
160
Lusitani Swordswomen
(Ibe_Lusitani_Swordswomen)
Melee Infantry
160
Lusitani Nobles
(Ibe_Lusitani_Nobles)
Melee Infantry
160
Lusitani Swordswomen
(Ibe_Lusitani_Swordswomen)
Melee Infantry
Missile Infantry
120
Balearic Slingers
(Ibe_Balearic_Slingers)
Missile Infantry
120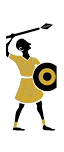 Iberian Skirmishers
(Ibe_Skirm)
Missile Infantry
120
Iberian Slingers
(Ibe_Slingers)
Missile Infantry
Spear Infantry
160
Scutarii Spearmen
(Ibe_Scut_Spear)
Spear Infantry
160
Iberian Tribesmen
(Ibe_Tribesmen)
Spear Infantry
160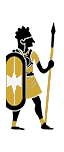 Edetani Light Infantry
(Ibe_Edetani_Warrior)
Spear Infantry
160
Celtiberian Lanceatii
(Ibe_Celtiberian_Lanceatii)
Spear Infantry
160
Ilergete Infantry
(Ibe_Ilergete_Infantry)
Spear Infantry
160
Iberian Spearmen
(Ibe_Spear)
Spear Infantry
160
Lusitani Guerrillas
(Ibe_Lusitani_Guerillas)
Spear Infantry
160
Lusitani Spearmen
(Ibe_Lusitani_Spear)
Spear Infantry
Melee Cavalry
90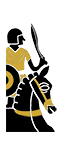 Iberian Cavalry
(Ibe_Cav)
Melee Cavalry
90
Scutarii Cavalry
(Ibe_Scutarii_Cav)
Melee Cavalry
Missile Cavalry
90
Cantabrian Cavalry
(Ibe_Cantabrian_Cav)
Missile Cavalry
90
Vaccea Cavalry
(Ibe_Vaccea_Cav)
Missile Cavalry
Fixed Artillery
40
Iberian Giant Ballista
(Ibe_Giant_Ballista)
Fixed Artillery
40
Iberian Bastion Scorpion
(Ibe_Scorpion_Bastion)
Fixed Artillery
40
Iberian Scorpion (Fixed)
(Ibe_Scorpion)
Fixed Artillery
Field Artillery
40
Iberian Bastion Ballista
(Ibe_Ballista_Bastion)
Field Artillery
40
Iberian Ballista
(Ibe_Ballista)
Field Artillery
40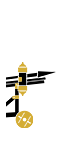 Iberian Scorpion
(Ibe_Cheiroballistra)
Field Artillery
40
Iberian Heavy Onager
(Ibe_Large_Onager)
Field Artillery
40
Iberian Bastion Onager
(Ibe_Onager_Bastion)
Field Artillery
40
Iberian Onager
(Ibe_Onager)
Field Artillery
Admiral
120
Heavy Raider - Veteran Shield Warriors
(Ibe_Lusitani_Nobles_Raider)
Melee Ship
100
Medium Missile Raider - Iberian Skirmishers
(Ibe_Skirm_Medium_Raider)
Missile Ship
Melee Ship
120
Heavy Raider - Veteran Shield Warriors
(Ibe_Lusitani_Nobles_Raider)
Melee Ship
120
Persian Assault Teteres - Scutarii
(Ibe_Scutarii_Four)
Melee Ship
100
Medium Assault Raider - Iberian Swordsmen
(Ibe_Sword_Medium_Raider)
Melee Ship
80
Assault Raider - Iberian Tribesmen
(Ibe_Tribesmen_Raider)
Melee Ship
Missile Ship
100
Medium Missile Raider - Iberian Skirmishers
(Ibe_Skirm_Medium_Raider)
Missile Ship
140
Greek Missile Penteres - Iberian Slingers
(Ibe_Slingers_Five)
Missile Ship
80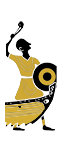 Missile Raider - Iberian Slingers
(Ibe_Slingers_Raider)
Missile Ship
Artillery Ship
40
Roman Light Artillery Quinquereme - Iberian Ballista (Ship)
(Ibe_Ballista_Five)
Artillery Ship
40
Roman Artillery Quinquereme - Iberian Onager (Ship)
(Ibe_Onager_Five)
Artillery Ship
Myos Hormos
Egypt
Memphis
Egypt
Alexandria
Egypt
Diospolis
Egypt
Thapsus
Libya
Macomades
Libya
Lepcis
Libya
Carthago
Carthage
Aksum
Axum
Meroe
Meroe
Ptolemais Theron
Blemmyes
Burdigala
Vivisci
Nemossos
Arverni
Lemonum
Pictones
Eudaemon
Himyar
Maas-gat
Mascat
Marib

Saba
Gerrha
Gerrhaea
Adummatu
Qidri
Yathrib
Ma'in
Alexandria Arachosia
Arachosia
Kapisene
Arachosia
Artacoana
Aria
Phrada
Sagartia
Merv
Aria
Armavir
Armenia
Tushpa
Armenia
Arsamosata
Armenia
Ephesus
Sardes
Pergamon
Pergamon
Pessinus
Sardes
Rhodos
Rhodos
Baktra

Baktria
Eucratideia

Baktria
Kartuba
Turdetani
Gadira
Nova Carthago
Treverorum
Treverii
Nemetocenna

Atrebartes
Nicomedia
Bithynia
Sinope
Pontus
Amaseia
Pontus
Trapezos
Trapezos
Tanais
Cimmeria
Phanagoria
Cimmeria
Panticapaeum
Cimmeria
Eborakon
Brigantes
Camulodunon
Iceni
Moridunon
Demetae
Iska
Dumnonii
Eildon
Caledones
Eblana
Ebdani
Bam
Sagartia
Harmozia

Drangiana
Ibossim
Carthage
Qart Hadasht
Carthage
Numantia
Arevaci
Arse
Edetani
Gabala
Ardhan
Phasis
Colchis
Mtskheta

Kartli
Namnetum

Namnetes
Bibracte

Aedui
Cenabum
Carnutes
Kath
Khorasmii
Amul
Dahae
Tarsus

Seleucid
Salamis
Cyprus
Side
Cyprus
Medhlan
Insubres
Genua
Liguria
Patavium
Veneti
Alalia
Etruscan League
Karalis
Carthage
Petrodava
Bastarnae
Malva

Getae
Zarmizegetusa
Apulii
Mazaca
Cappadocia
Samosata
Cappadocia
Ancyra
Galatia
Iconium
Sardes
Pura

Drangiana
Oraea

Drangiana
Bagacum
Nervii
Vesontio
Sequani
Athenai
Athens
Hierapytna
Knossos
Sparta
Sparta
Casurgis
Boii
Istros
Boii
Delminium
Daorsi
Epidamnos
Ardiaei
Iader
Dalmatae
Velathri
Etruscan League
Roma
Rome
Ariminum
Etruscan League
Neapolis
Rome
Cyrene
Cyrenaica
Paraitonion
Cyrenaica
Augila
Nasamones
Ammonium
Cyrenaica
Ebora
Celtici
Olisipo
Lusitani
Apollonia
Epirus
Pella
Macedon
Larissa
Epirus
Flevum
Frisii
Tulifurdum
Cherusci
Uburzis

Marcomanni
Cosentia
Rome
Brundisium
Rome
Lilybaeum
Carthage
Syracusae
Syracuse
Migdol
Gaetuli
Dimmidi
Masaesyli
Iol
Nova Carthago
Tingis
Nova Carthago
Gazaca
Media Atropatene
Ekbatana
Media Atropatene
Rhaga
Persia
Hatra
Media
Seleucia
Media
Charax
Media
Edessa

Seleucid
Charmuthas
Nabatea
Jerusalem
Egypt
Petra
Egypt
Hegra
Nabatea
Singidun
Scordisci
Segestica
Breuci
Akink
Eravisci
Nisa
Parthia
Zadrakarta
Parthava
Hecatompylos
Parthava
Susia
Parthava
Susa
Persia
Gor
Persia
Persepolis
Persia
Cydamus
Garamantia
Garama
Garamantia
Solokha
Royal Scythia
Samandar
Aorsoi
Olbia
Catiaroi
Siracena

Siraces
Tolosa
Volcae
Massalia
Massilia
Octuduron
Helvetii
Noreia
Nori
Koria
Raeti
Mons Regius
Aestii
Galic
Anartes
Tur
Budini
Gelonus
Roxolani
Sarai
Thyssagetae
Aktau
Massagetae
Belz
Lugii
Budorgis
Lugii
Ascaucalis
Gutones
Alabu
Cimbri
Lupfurdum
Suebi
Rhougion
Rugii
Palmyra

Seleucid
Dura

Seleucid
Tyros

Seleucid
Antioch

Seleucid
Brigantium
Gallaeci
Aracillum
Cantabri
Tarraco
Cessetani
Terra Incognita
Antheia
Tylis
Navissos

Triballi
Odessos

Odrysian Kingdom
Pulpudeva
Macedon
Bukhara

Baktria
Maracanda

Baktria