Home
/
Radious Total War Mod
/ Arevaci (Hannibal at the Gates)
Hannibal at the Gates
Arevaci (Hannibal at the Gates)
Imperialist expansion has brought both Carthage and Rome to the Arevaci's door, although it is Hannibal that currently shares a border with the warlike Celtiberian tribe. As the campaign begins, the Arevaci are neutral but have a clear choice before them: unite with Hannibal and risk genocidal retaliation from the Romans, or remain on good terms with Rome and face the certainty of Carthaginian wrath. Despite their knowledge of the terrain and superb fighting prowess, the Arevaci cannot take on both superpowers at once. For now, they maintain their neutrality, but it cannot last. Someone must control the Iberian peninsula, could it be the Arevaci?
Campaign Map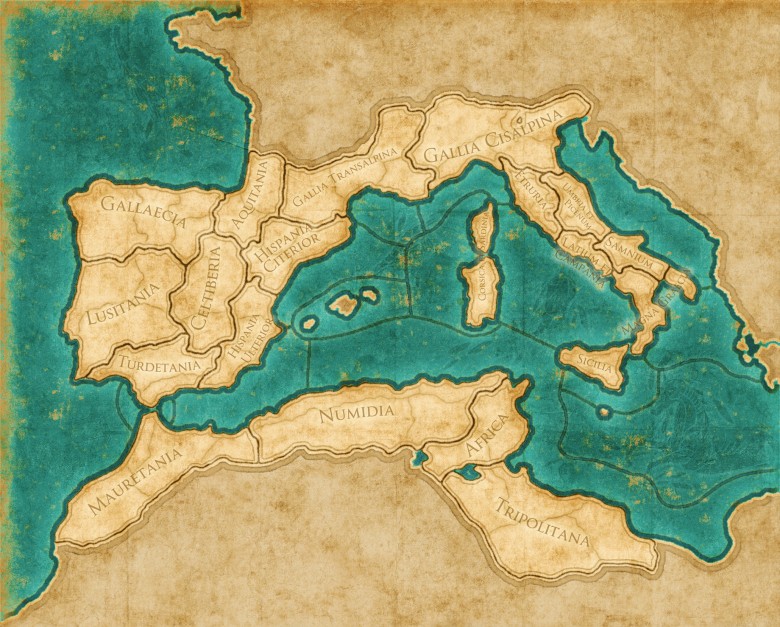 Faction Name

Arevaci (Hannibal at the Gates)
Campaign

main_punic
Culture

rom_Barbarian
Subculture

sc_rom_celtiberian
Military Group

celtiberian
Faction Group

pun_faction_group_arevaci
Faction Group
Iberian Tribes
The tribes of Iberia are fierce warriors who do not back down from a fight.

[NOT DISPLAYED] adds subsistence wealth to faction capital only / scope: faction
[NOT DISPLAYED] +3 security against authority-based agent actions
[NOT DISPLAYED] +2 security against cunning-based agent actions
[NOT DISPLAYED] +4 security against zeal-based agent actions
Horsemanship: +1 experience rank for cavalry recruits
Warrior Society: +1 public order for every war against a neighbouring faction
Political Parties
Other Chiefs
The chiefs are the wisest, most experienced men of the Celtiberian confederation of tribes, most qualified to rule and provide counsel when necessary.
Playable: False
Initial Power: 40
No Effect
Elder Chiefs
The Arevaci are a Celtic people who settled in the centre of the Iberian peninsula around 1000BC. Although chiefly concerned with the farming of livestock, they are also highly militaristic and expansionist in outlook. The elders are their wisest men.
Playable: True
Initial Power: 60
Horse Nobility: +10% morale for all cavalry units
One People: Major diplomatic bonus with all Iberian factions
Our Land: Public order penalty (maximum of -4) from presence of foreign cultures

[NOT DISPLAYED] adds subsistence wealth to faction capital only / scope: faction
General
90
Noble Cavalry
(Ibe_Noble_Cav)
Melee Cavalry
160
Noble Fighters
(Ibe_Noble_Fighters)
Melee Infantry
Melee Infantry
160
Guerrilla Warriors
(Ibe_Guerilla_Warriors)
Melee Infantry
160
Noble Fighters
(Ibe_Noble_Fighters)
Melee Infantry
160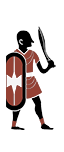 Painted Warriors
(Ibe_Painted_Warriors)
Melee Infantry
160
Scutarii
(Ibe_Scutarii)
Melee Infantry
160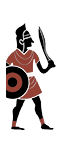 Iberian Swordsmen
(Ibe_Sword)
Melee Infantry
160
Gallaeci Tribesmen
(Ibe_Gallaeci_Tribesmen)
Melee Infantry
160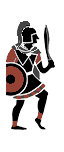 Galleaci Elite Infantry
(Ibe_Gallaeci_Elite_Infantry)
Melee Infantry
160
Elite Caetratii
(Ibe_Elite_Caetratii)
Melee Infantry
160
Ambakaro
(Ibe_Ambakaro)
Melee Infantry
160
Elite Scutarii
(Ibe_Elite_Scutarii)
Melee Infantry
160
Arevaci Infantry
(Ibe_Arevaci_Swordsmen)
Melee Infantry
160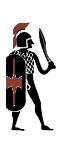 Edetani Elite Infantry
(Ibe_Elite_Edetani)
Melee Infantry
160
Veteran Shield Warriors
(Ibe_Vet_Shield_Warriors)
Melee Infantry
Missile Infantry
120
Balearic Slingers
(Ibe_Balearic_Slingers)
Missile Infantry
120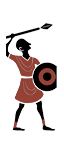 Iberian Skirmishers
(Ibe_Skirm)
Missile Infantry
120
Iberian Slingers
(Ibe_Slingers)
Missile Infantry
120
Arrows of Candamius
(Ibe_Bow_Fem)
Missile Infantry
Spear Infantry
160
Scutarii Spearmen
(Ibe_Scut_Spear)
Spear Infantry
160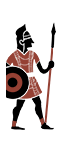 Iberian Spearmen
(Ibe_Spear)
Spear Infantry
160
Iberian Tribesmen
(Ibe_Tribesmen)
Spear Infantry
160
Celtiberian Lanceatii
(Ibe_Celtiberian_Lanceatii)
Spear Infantry
160
Edetani Light Infantry
(Ibe_Edetani_Warrior)
Spear Infantry
160
Ilergete Infantry
(Ibe_Ilergete_Infantry)
Spear Infantry
Melee Cavalry
90
Iberian Cavalry
(Ibe_Cav)
Melee Cavalry
90
Celtiberian Cavalry
(Ibe_Celtiberian_Cav)
Melee Cavalry
90
Noble Cavalry
(Ibe_Noble_Cav)
Melee Cavalry
Missile Cavalry
90
Cantabrian Cavalry
(Ibe_Cantabrian_Cav)
Missile Cavalry
90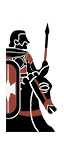 Vaccea Cavalry
(Ibe_Vaccea_Cav)
Missile Cavalry
Fixed Artillery
40
Iberian Giant Ballista
(Ibe_Giant_Ballista)
Fixed Artillery
40
Iberian Bastion Scorpion
(Ibe_Scorpion_Bastion)
Fixed Artillery
40
Iberian Scorpion (Fixed)
(Ibe_Scorpion)
Fixed Artillery
Field Artillery
40
Iberian Bastion Ballista
(Ibe_Ballista_Bastion)
Field Artillery
40
Iberian Ballista
(Ibe_Ballista)
Field Artillery
40
Iberian Scorpion
(Ibe_Cheiroballistra)
Field Artillery
40
Iberian Heavy Onager
(Ibe_Large_Onager)
Field Artillery
40
Iberian Bastion Onager
(Ibe_Onager_Bastion)
Field Artillery
40
Iberian Onager
(Ibe_Onager)
Field Artillery
Admiral
120
Heavy Raider - Noble Fighters
(Ibe_Noble_Fighters_Raider)
Melee Ship
100
Medium Assault Raider - Iberian Swordsmen
(Ibe_Sword_Medium_Raider)
Melee Ship
Melee Ship
120
Heavy Raider - Noble Fighters
(Ibe_Noble_Fighters_Raider)
Melee Ship
120
Persian Assault Teteres - Scutarii
(Ibe_Scutarii_Four)
Melee Ship
100
Medium Assault Raider - Iberian Swordsmen
(Ibe_Sword_Medium_Raider)
Melee Ship
80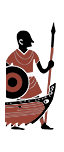 Assault Raider - Iberian Tribesmen
(Ibe_Tribesmen_Raider)
Melee Ship
Missile Ship
100
Medium Missile Raider - Iberian Skirmishers
(Ibe_Skirm_Medium_Raider)
Missile Ship
140
Greek Missile Penteres - Iberian Slingers
(Ibe_Slingers_Five)
Missile Ship
80
Missile Raider - Iberian Slingers
(Ibe_Slingers_Raider)
Missile Ship
Artillery Ship
40
Roman Light Artillery Quinquereme - Iberian Ballista (Ship)
(Ibe_Ballista_Five)
Artillery Ship
40
Roman Artillery Quinquereme - Iberian Onager (Ship)
(Ibe_Onager_Five)
Artillery Ship
Capsa
Massyli (Hannibal at the Gates)
Carthago
Carthage (Hannibal at the Gates)
Hadrumentum
Carthage (Hannibal at the Gates)
Burdigala
Tarbelli (Hannibal at the Gates)
Iruna
Vascones (Hannibal at the Gates)
Libisosa
Oretani (Hannibal at the Gates)
Numantia
Arevaci (Hannibal at the Gates)
Toletum
Carpetani (Hannibal at the Gates)
Alalia
Rome (Hannibal at the Gates)
Karalis
Rome (Hannibal at the Gates)
Olbia
Rome (Hannibal at the Gates)
Arretium
Etruscan League (Hannibal at the Gates)
Pisae
Rome (Hannibal at the Gates)
Tarquinii
Etruscan League (Hannibal at the Gates)
Asturica
Astures (Hannibal at the Gates)
Lugos
Gallaeci (Hannibal at the Gates)
Pallantia
Vaccaei (Hannibal at the Gates)
Portus Amanum
Cantabri (Hannibal at the Gates)
Genua
Liguria (Hannibal at the Gates)
Patavium
Veneti (Hannibal at the Gates)
Placentia
Boii (Hannibal at the Gates)
Vercellae
Insubres (Hannibal at the Gates)
Lugdunum
Allobroges (Hannibal at the Gates)
Massilia
Massilia (Hannibal at the Gates)
Nemausus
Volcae (Hannibal at the Gates)
Tolosa
Volcae (Hannibal at the Gates)
Cissis
Cessetani (Hannibal at the Gates)
Emporiae
Emporion (Hannibal at the Gates)
Ilerda
Illergetes (Hannibal at the Gates)
Salduba
Illercavones (Hannibal at the Gates)
Carthago Nova
Carthage (Hannibal at the Gates)
Ibossim
Carthage (Hannibal at the Gates)
Ilici
Carthage (Hannibal at the Gates)
Saguntum
Carthage (Hannibal at the Gates)
Capua
Rome (Hannibal at the Gates)
Roma
Rome (Hannibal at the Gates)
Tarracina
Rome (Hannibal at the Gates)
Ebora
Celtici (Hannibal at the Gates)
Helmantica
Vettones (Hannibal at the Gates)
Olisipo
Lusitani (Hannibal at the Gates)
Buxentum
Samnites (Hannibal at the Gates)
Croton
Rome (Hannibal at the Gates)
Tarentum
Rome (Hannibal at the Gates)
Thurii
Rome (Hannibal at the Gates)
Rutubis
Gaetuli (Hannibal at the Gates)
Siga
Masaesyli (Hannibal at the Gates)
Tingis
Carthage (Hannibal at the Gates)
Volubilis
Mauri (Hannibal at the Gates)
Cirta
Massyli (Hannibal at the Gates)
Hippo Regius
Carthage (Hannibal at the Gates)
Iol
Carthage (Hannibal at the Gates)
Sitifi
Masaesyli (Hannibal at the Gates)
Barium
Samnites (Hannibal at the Gates)
Beneventum
Samnites (Hannibal at the Gates)
Sipontum
Samnites (Hannibal at the Gates)
Lilybaeum
Rome (Hannibal at the Gates)
Messana
Rome (Hannibal at the Gates)
Syracuse
Syracuse (Hannibal at the Gates)
Terra Incognita
Leptis Magna
Libya (Hannibal at the Gates)
Tacapae
Libya (Hannibal at the Gates)
Thenteos
Garamantia (Hannibal at the Gates)
Turris Tamalleni
Garamantia (Hannibal at the Gates)
Gades
Carthage (Hannibal at the Gates)
Kartuba
Turdetani (Hannibal at the Gates)
Ancona
Rome (Hannibal at the Gates)
Corfinium
Rome (Hannibal at the Gates)
Pisaurum
Rome (Hannibal at the Gates)
Spoletium
Etruscan League (Hannibal at the Gates)