Home
/
Total War: Rome II
/
Royal Scythia
/
Units
/ Scythian Noblewomen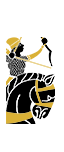 Royal Scythia Missile Cavalry
Scythian Noblewomen
Scythian nobles share equal authority, regardless of gender, and show equal aggression.
Far from being simple, ignorant barbarians, the various steppe tribes had a great cultural wealth. Living in an area stretching from the Caspian Sea to the northern shores of the Black Sea; the Greeks called them 'Scythians' and the Persians 'Saka', while a western group became known as the Sarmatians. Wearing trousers marked them as barbarians as far as the Greeks were concerned, before their tall, pointed caps and swarthy appearances were even considered. Looks apart, they were, however, exceptional horsemen, highly-skilled with composite-recurve bows and deadly hand-to-hand fighters. Grave goods suggest that Scythian women were as warlike as their men, and probably fought alongside them in battle. This may well be the origin of the Greek myths of Amazon warrior women.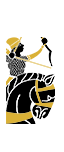 Unit Name

Scythian Noblewomen
Main Unit Key

Ste_Noblewomen
Land Unit Key

Ste_Noblewomen
Naval Unit Key

barbarian_transport_small
Soldiers

80
Category

Cavalry
Class

Missile Cavalry
Custom Battle Cost

600
Recruitment Cost

600
Upkeep Cost

110
40
├ Missile Weapon

rome_composite_bow_elite
├ Projectile

arrow_composite
├ Missile Damage

36
├ Missile Ap Damage

4
└ Base Reload Time

12
Accuracy

30
Range

150
Reload

23
Shots Per Minute

6
Ammunition

15
Melee Attack

30
34
├ Melee Weapon

rome_steppe_sword
├ Melee Damage Base

30
├ Melee Damage Ap

4
├ Armour Piercing

No
├ Bonus vs. Large

0
├ Bonus vs Elephants

0
└ Bonus vs Infantry

0
Charge Bonus

15
3
├ Base Defence

3
├ Shield

none
└ Shield Defence

0
35
├ Armour

spolas
├ Armour Defence

35
└ Shield Armour

0
70
├ Man Entity

rome_infantry_medium
├ Man Health

40
├ Bonus Hit Points

10
├ Mount

rome_scythian_horse_sword_m
├ Mount Entity

rome_horse_medium_missile
└ Mount Health

20
Base Morale

60
Abilities
Scythian Noblewomen
Cantabrian Circle
The unit fires whilst riding in a circle.
Harder to hit, reload skill
Precision Shot
Improved missile weapon damage for an extended period.
Missile damage
Exertion: fatigue
Attributes
Resistant to Fatigue
Fatigue has less of an effect on this unit.
Hide (forest)
This unit can hide in forests until enemy units get too close.
Fire Whilst Moving
This unit can fire when mounted and moving.
Parthian Shot
This unit can fire all around and not just in-front of itself.
Resistant to Cold
This unit tires less quickly in snow.
Strengths & Weaknesses
Light Transport
Very poor hull strength
Very slow speed
Weak ramming
Scythian Noblewomen
Long range
Fast rate of fire
Fast moving
Good damage but low armour penetration
Very weak in melee
Poor morale
Requires Buildings
Lv. 0

Stables
(barb_agriculture_horse_3)
Level 2

Horse Ranch
(barb_agriculture_horse_4)
Level 3