Home
/
Radious Total War Mod
/
Dacia (Imperator Augustus)
/
Units
/ Dacian Elite Archers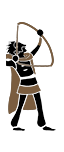 Dacia (Imperator Augustus) Missile Infantry
Dacian Elite Archers
Dangerous archers from the mountain tribes.
The exact origins of the Dacians are something of a mystery. Dacian lands were centred around the Carpathian Mountains but, unlike their Thracian neighbours, they seldom got involved in the conflicts of others. The Dacians fought almost entirely on foot, and usually looked to their Sarmatian allies when serious cavalry were needed. Many Dacian infantry fought as peltasts, equipped with javelins, short swords and oval shields, but they also fielded archers. However, the Dacians were most feared because of a weapon called the 'falx', which they used with deadly, limb-lopping skill. A two-handed sword with a forward-curving blade, a falx could cut a man in two from the top of his head to his breastbone. This weapon was so effective that the Romans improved their legionary armour to cope with it. The brow-ridge on later legionary helmets was there to stop a blow from a falx. Rome's eventual victory in the Dacian Wars (AD101-106), celebrated by Trajan's Column, finally dealt with the warlike Dacian tribes once and for all.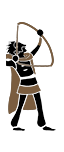 Unit Name

Dacian Elite Archers
Main Unit Key

Dac_Elite_Archers
Land Unit Key

Dac_Elite_Archers
Naval Unit Key

barbarian_transport
Soldiers

120
Category

Missile Infantry
Class

Missile Infantry
Custom Battle Cost

770
Recruitment Cost

770
Upkeep Cost

100
38
├ Missile Weapon

rome_longbow
├ Projectile

arrow_longbow
├ Missile Damage

30
├ Missile Ap Damage

8
└ Base Reload Time

12
Accuracy

5
Range

165
Reload

20
Shots Per Minute

6
Ammunition

30
Melee Attack

18
36
├ Melee Weapon

rome_celtic_longsword
├ Melee Damage Base

32
├ Melee Damage Ap

4
├ Armour Piercing

No
├ Bonus vs. Large

0
├ Bonus vs Elephants

0
└ Bonus vs Infantry

5
Charge Bonus

12
30
├ Base Defence

30
├ Shield

none
└ Shield Defence

0
47
├ Armour

leather
├ Armour Defence

47
└ Shield Armour

0
60
├ Man Entity

rome_infantry_very_light
├ Man Health

45
└ Bonus Hit Points

15
Base Morale

50
Abilities
Dacian Elite Archers
Rapid Advance
Improved unit movement speed over an extended period.
Speed, acceleration, charge speed
Exertion: fatigue
Precision Shot
Improved missile weapon damage for an extended period.
Missile damage
Exertion: fatigue
Attributes
Resistant to Fatigue
Fatigue has less of an effect on this unit.
Hide (scrub & forest)
This unit can hide in scrub and forest until enemy units get too close.
Strengths & Weaknesses
Transport
Very poor hull strength
Very slow speed
Weak ramming
Dacian Elite Archers
Long range
Fast rate of fire
Good damage but low armour penetration
Very weak in melee
Poor morale
Requires Buildings
Lv. 0

Carpenter
(barb_craftsmen_wood_3)
Level 2

Lv. 1

Builder's Hall
(barb_craftsmen_wood_4)
Level 3
Faction Availability
Grand Campaign
Imperator Augustus