Home
/
Divide et Impera
/
Markamannoz (Imperator Augustus)
/
Units
/ Khorjoz Woithjaz Wathaizaz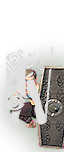 Markamannoz (Imperator Augustus) Melee Infantry
Khorjoz Woithjaz Wathaizaz
(Night Hunters)

Men who can move in the shadows are always welcome in battle, except among foes!
The Germanic Harii tribe were a warrior cult, shrouded in mystery. Their night hunters were a terrifying prospect if met on the battlefield. Their bodies, shields and weapons were painted black for maximum shock value. The Roman historian, Tacitus, said this of the Harii: "…quite apart from their strength, which exceeds that of the other tribes I have just listed, they pander to their innate savagery by skill and timing: with black shields and painted bodies, they choose dark nights to fight, and by means of terror and shadow of a ghostly army they cause panic, since no enemy can bear a sight so unexpected and hellish; in every battle the eyes are the first to be conquered".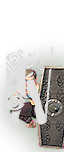 Unit Name

Khorjoz Woithjaz Wathaizaz
Main Unit Key

Ger_Night_Hunters
Land Unit Key

Ger_Night_Hunters
Naval Unit Key

barbarian_transport
Soldiers

300
Category

Melee Infantry
Class

Melee Infantry
Custom Battle Cost

511
Recruitment Cost

511
Upkeep Cost

102
12
├ Missile Weapon

prec2
├ Projectile

prec2
├ Missile Damage

12
├ Missile Ap Damage

0
└ Base Reload Time

10
Accuracy

5
Range

80
Reload

0
Shots Per Minute

6
Ammunition

2
Melee Attack

34
11
├ Melee Weapon

axe3
├ Weapon Damage

11
├ Weapon Deadliness

0
├ Armour Piercing

Yes
├ Bonus vs. Cavalry

0
├ Bonus vs. Elephants

0
└ Bonus vs Infantry

0
Charge Bonus

15
60
├ Base Defence

19
├ Shield

shield4
└ Shield Defence

41
1
├ Armour

arm0
├ Armour Defence

1
└ Shield Armour

0
20
├ Man Entity

medium_light
├ Man Health

20
└ Bonus Hit Points

0
Base Morale

55
Abilities
Khorjoz Woithjaz Wathaizaz
Stamina (average)
Governs how fast the unit tires and restores fatigue, and is dependent on type of unit, weight and approach to combat.
Throw Javelin (medium)
The unit throws its javelins towards a spot causing damage to everyone in the area of effect
NOTE: you cannot throw javelins when you are inside a formation
Attributes
Campaign Stealth
This unit can move around the campaign map without being seen.
Guerrilla Deployment
This unit can deploy outside of the deployment zone.
Hide (grass)
This unit can hide in long grass until enemy units get too close.
Hide (scrub & forest)
This unit can hide in scrub and forest until enemy units get too close.
Resistant to Cold
This unit tires less quickly in snow.
Stalk
This unit can move hidden in any terrain.
Strengths & Weaknesses
Transport
Very poor hull strength
Very slow speed
Weak ramming
Khorjoz Woithjaz Wathaizaz
Very good attack
Average defence
Average damage but low armour penetration
Good morale
Faction Availability
Grand Campaign
Caesar in Gaul
Imperator Augustus