Home
/
Divide et Impera
/
Markamannoz (Imperator Augustus)
/
Units
/ Germanic Tribesmen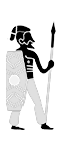 Markamannoz (Imperator Augustus) Spear Infantry
Germanic Tribesmen
Unarmoured and mostly untrained tribesmen that are useful for little more than garrison duty.
Hardened by years of both inter-tribal combat and contact with enemies further afield, the most talented German warriors thus earned high status within their tribes. Whilst iron supplies were scarce, these men were privileged enough to equip themselves with lengthy spears, or 'framea', tipped with narrow, sharp points of iron. Whereas the framea was used for fighting at close quarters, lighter javelins were also carried to be hurled from a distance prior to melee. The taller and stronger the man, the bigger the spear he could carry; this established status, not only within the tribe, but also when facing the enemy.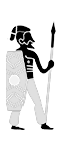 Unit Name

Germanic Tribesmen
Main Unit Key

GAR_Ger_Tribesmen
Land Unit Key

GAR_Ger_Tribesmen
Naval Unit Key

barbarian_transport
Soldiers

200
Category

Melee Infantry
Class

Spear Infantry
Custom Battle Cost

476
Recruitment Cost

455
Upkeep Cost

100
11
├ Missile Weapon

prec1
├ Projectile

prec1
├ Missile Damage

11
├ Missile Ap Damage

0
└ Base Reload Time

10
Accuracy

5
Range

80
Reload

0
Shots Per Minute

6
Ammunition

1
Melee Attack

14
9
├ Melee Weapon

spear1
├ Weapon Damage

9
├ Weapon Deadliness

0
├ Armour Piercing

No
├ Bonus vs. Cavalry

3
├ Bonus vs. Elephants

10
└ Bonus vs Infantry

0
Charge Bonus

10
48
├ Base Defence

17
├ Shield

shield2
└ Shield Defence

31
4
├ Armour

arm2
├ Armour Defence

4
└ Shield Armour

0
20
├ Man Entity

rome_infantry_heavy_agile
├ Man Health

20
└ Bonus Hit Points

0
Base Morale

45
Abilities
Germanic Tribesmen
Stamina (average)
Governs how fast the unit tires and restores fatigue, and is dependent on type of unit, weight and approach to combat.
Attributes
Expert Charge Defence
This unit's melee attack and damage are increased against charging enemies.
Hide (forest)
This unit can hide in forests until enemy units get too close.
Resistant to Cold
This unit tires less quickly in snow.
Strengths & Weaknesses
Transport
Very poor hull strength
Very slow speed
Weak ramming
Germanic Tribesmen
Good defensive unit
Low damage but average armour penetration
Average attack
Normal morale
Garrison Buildings
x 1

Meeting Ground
(rom_BARBARIAN_artisans_major_bronze_2)
Level 1

Woodworker
(rom_BARBARIAN_artisans_major_wood_2)
Level 1

Barbarian Economic Oppidium
(rom_BARBARIAN_city_major_trade_4)
Level 3

Chieftain's Hold
(rom_BARBARIAN_commons_administration_2)
Level 1

Warlord's Hold
(rom_BARBARIAN_commons_administration_3)
Level 2

Great Hall
(rom_BARBARIAN_commons_administration_4)
Level 3

Warhorse Pens
(rom_BARBARIAN_commons_horse_2)
Level 1

Warhorse Breeder
(rom_BARBARIAN_commons_horse_3)
Level 2

Warhorse Ranch
(rom_BARBARIAN_commons_horse_4)
Level 3

Storage Pit
(rom_BARBARIAN_commons_major_storage_2)
Level 1

Souterrain
(rom_BARBARIAN_commons_major_storage_3)
Level 2

Smokehouse
(rom_BARBARIAN_commons_major_storage_4)
Level 3

Meeting Hall
(rom_BARBARIAN_commons_public_2)
Level 1

Tavern
(rom_BARBARIAN_commons_public_3)
Level 2

Mead Hall
(rom_BARBARIAN_commons_public_4)
Level 3

Slave Trader
(rom_BARBARIAN_commons_slave_2)
Level 1

Slave Market
(rom_BARBARIAN_commons_slave_3)
Level 2

Central Slave Pens
(rom_BARBARIAN_commons_slave_4)
Level 3

Farmer's Market
(rom_BARBARIAN_commons_trade_2)
Level 1

Public Market
(rom_BARBARIAN_commons_trade_3)
Level 2

Great Fair
(rom_BARBARIAN_commons_trade_4)
Level 3

Loremaster's Hut
(rom_BARBARIAN_enclosure_research_2)
Level 1

Bards' Grove
(rom_BARBARIAN_enclosure_research_3)
Level 2

Bardic Circle
(rom_BARBARIAN_enclosure_research_4)
Level 3

Horse Pens
(rom_BARBARIAN_enclosure_stables_2)
Level 1

Hall of the Ancestors
(rom_BARBARIAN_public_guard_4)
Level 3

x 3

Barbarian City
(rom_BARBARIAN_city_major_1)
Level 0

Barbarian Hamlet (Copper)
(rom_BARBARIAN_city_minor_copper_1)
Level 0

Barbarian Hamlet (Fish)
(rom_BARBARIAN_city_minor_fish_1)
Level 0

Barbarian Hamlet (Glassware)
(rom_BARBARIAN_city_minor_glass_1)
Level 0

Barbarian Hamlet (Gold)
(rom_BARBARIAN_city_minor_gold_1)
Level 0

Barbarian Hamlet (Grain)
(rom_BARBARIAN_city_minor_grain_1)
Level 0

Barbarian Hamlet (Leather)
(rom_BARBARIAN_city_minor_hides_1)
Level 0

Barbarian Hamlet (Warhorse)
(rom_BARBARIAN_city_minor_horse_1)
Level 0

Barbarian Hamlet (Iron)
(rom_BARBARIAN_city_minor_iron_1)
Level 0

Barbarian Hamlet (Limestone)
(rom_BARBARIAN_city_minor_limestone_1)
Level 0

Barbarian Hamlet (Marble)
(rom_BARBARIAN_city_minor_marble_1)
Level 0

Barbarian Hamlet (Olive Oil)
(rom_BARBARIAN_city_minor_olives_1)
Level 0

Barbarian Hamlet (Purple Dye)
(rom_BARBARIAN_city_minor_purple_dye_1)
Level 0

Barbarian Hamlet (Salt)
(rom_BARBARIAN_city_minor_salt_1)
Level 0

Barbarian Hamlet (Silk)
(rom_BARBARIAN_city_minor_silk_1)
Level 0

Barbarian Hamlet (Lead)
(rom_BARBARIAN_city_minor_silver_1)
Level 0

Barbarian Hamlet (Trained Slaves)
(rom_BARBARIAN_city_minor_slave_1)
Level 0

Barbarian Hamlet (Timber)
(rom_BARBARIAN_city_minor_timber_1)
Level 0

Barbarian Hamlet
(rom_BARBARIAN_city_minor_township_1)
Level 0

Barbarian Hamlet (Wine)
(rom_BARBARIAN_city_minor_wine_1)
Level 0

x 5

Barbarian Fortified City
(rom_BARBARIAN_city_major_2)
Level 1

Barbarian Hundred
(rom_BARBARIAN_city_major_3)
Level 2

Barbarian Garrison Hundred
(rom_BARBARIAN_city_major_fort_3)
Level 2

Barbarian Village (Copper)
(rom_BARBARIAN_city_minor_copper_2)
Level 1

Barbarian Village (Fish)
(rom_BARBARIAN_city_minor_fish_2)
Level 1

Barbarian Town (Fish)
(rom_BARBARIAN_city_minor_fish_3)
Level 2

Barbarian Village (Glassware)
(rom_BARBARIAN_city_minor_glass_2)
Level 1

Barbarian Town (Glassware)
(rom_BARBARIAN_city_minor_glass_3)
Level 2

Barbarian Village (Gold)
(rom_BARBARIAN_city_minor_gold_2)
Level 1

Barbarian Town (Gold)
(rom_BARBARIAN_city_minor_gold_3)
Level 2

Barbarian Village (Grain)
(rom_BARBARIAN_city_minor_grain_2)
Level 1

Barbarian Town (Grain)
(rom_BARBARIAN_city_minor_grain_3)
Level 2

Barbarian Village (Leather)
(rom_BARBARIAN_city_minor_hides_2)
Level 1

Barbarian Town (Leather)
(rom_BARBARIAN_city_minor_hides_3)
Level 2

Barbarian Village (Warhorse)
(rom_BARBARIAN_city_minor_horse_2)
Level 1

Barbarian Town (Warhorse)
(rom_BARBARIAN_city_minor_horse_3)
Level 2

Barbarian Village (Iron)
(rom_BARBARIAN_city_minor_iron_2)
Level 1

Barbarian Village (Limestone)
(rom_BARBARIAN_city_minor_limestone_2)
Level 1

Barbarian Town (Limestone)
(rom_BARBARIAN_city_minor_limestone_3)
Level 2

Barbarian Village (Marble)
(rom_BARBARIAN_city_minor_marble_2)
Level 1

Barbarian Town (Marble)
(rom_BARBARIAN_city_minor_marble_3)
Level 2

Barbarian Village (Olive Oil)
(rom_BARBARIAN_city_minor_olives_2)
Level 1

Barbarian Town (Olive Oil)
(rom_BARBARIAN_city_minor_olives_3)
Level 2

Barbarian Village (Purple Dye)
(rom_BARBARIAN_city_minor_purple_dye_2)
Level 1

Barbarian Town (Purple Dye)
(rom_BARBARIAN_city_minor_purple_dye_3)
Level 2

Barbarian Village (Salt)
(rom_BARBARIAN_city_minor_salt_2)
Level 1

Barbarian Town (Salt)
(rom_BARBARIAN_city_minor_salt_3)
Level 2

Barbarian Village (Silk)
(rom_BARBARIAN_city_minor_silk_2)
Level 1

Barbarian Town (Silk)
(rom_BARBARIAN_city_minor_silk_3)
Level 2

Barbarian Village (Lead)
(rom_BARBARIAN_city_minor_silver_2)
Level 1

Barbarian Town (Lead)
(rom_BARBARIAN_city_minor_silver_3)
Level 2

Barbarian Village (Trained Slaves)
(rom_BARBARIAN_city_minor_slave_2)
Level 1

Barbarian Town (Trained Slaves)
(rom_BARBARIAN_city_minor_slave_3)
Level 2

Barbarian Village (Timber)
(rom_BARBARIAN_city_minor_timber_2)
Level 1

Barbarian Town (Timber)
(rom_BARBARIAN_city_minor_timber_3)
Level 2

Barbarian Village (Wine)
(rom_BARBARIAN_city_minor_wine_2)
Level 1

Barbarian Town (Wine)
(rom_BARBARIAN_city_minor_wine_3)
Level 2

x 2

Barbarian Oppidium
(rom_BARBARIAN_city_major_4)
Level 3

Barbarian Fortified Oppidium
(rom_BARBARIAN_city_major_fort_4)
Level 3

Fortified Barbarian Pagus (Copper)
(rom_BARBARIAN_city_minor_copper_fort_4)
Level 3

Barbarian Pagus (Fish)
(rom_BARBARIAN_city_minor_fish_4)
Level 3

Barbarian Pagus (Glassware)
(rom_BARBARIAN_city_minor_glass_4)
Level 3

Barbarian Pagus (Gold)
(rom_BARBARIAN_city_minor_gold_4)
Level 3

Barbarian Pagus (Grain)
(rom_BARBARIAN_city_minor_grain_4)
Level 3

Barbarian Pagus (Leather)
(rom_BARBARIAN_city_minor_hides_4)
Level 3

Barbarian Pagus (Warhorse)
(rom_BARBARIAN_city_minor_horse_4)
Level 3

Barbarian Pagus (Iron)
(rom_BARBARIAN_city_minor_iron_4)
Level 3

Barbarian Pagus (Limestone)
(rom_BARBARIAN_city_minor_limestone_4)
Level 3

Barbarian Pagus (Marble)
(rom_BARBARIAN_city_minor_marble_4)
Level 3

Barbarian Pagus (Olive Oil)
(rom_BARBARIAN_city_minor_olives_4)
Level 3

Barbarian Pagus (Purple Dye)
(rom_BARBARIAN_city_minor_purple_dye_4)
Level 3

Barbarian Pagus (Salt)
(rom_BARBARIAN_city_minor_salt_4)
Level 3

Barbarian Pagus (Silk)
(rom_BARBARIAN_city_minor_silk_4)
Level 3

Barbarian Pagus (Lead)
(rom_BARBARIAN_city_minor_silver_4)
Level 3

Barbarian Pagus (Trained Slaves)
(rom_BARBARIAN_city_minor_slave_4)
Level 3

Barbarian Pagus (Timber)
(rom_BARBARIAN_city_minor_timber_4)
Level 3

Fortified Timber Camp
(rom_BARBARIAN_city_minor_timber_fort_4)
Level 3

Timber Trade Camp
(rom_BARBARIAN_city_minor_timber_trade_4)
Level 3

Barbarian Pagus
(rom_BARBARIAN_city_minor_township_4)
Level 3

Barbarian Pagus (Wine)
(rom_BARBARIAN_city_minor_wine_4)
Level 3

x 4

Barbarian Trade Hundred
(rom_BARBARIAN_city_major_trade_3)
Level 2

Barbarian Trade Hub (Copper)
(rom_BARBARIAN_city_minor_copper_3)
Level 2

Barbarian Trade Hub (Iron)
(rom_BARBARIAN_city_minor_iron_3)
Level 2
Faction Availability
Grand Campaign
Caesar in Gaul
Imperator Augustus